Find Out How The Equity Transfer Process Works - Discover The Facts And Figures Involved To Enable Your Transfer Before You Make A Decision - Talk To Our Experienced & Understanding Advisers Confidentially To Help You Move Forward
How Does Transferring Equity Work?
When it comes to a transfer of equity, the technical definition is; when the ownership of the equity is transferred from one person to another individual or multiple persons.
Quite often one owner will effectively `buyout` the current joint owner for an agreed sum to assume full ownership
of the property. Our clients usually take out a transfer of equity mortgage to facilitate the equity transfer but there are some alternatives.
The need for the transfer can be caused by a number of scenarios some of which are listed below. Clearly this can be a sensitive process, fortunately First Choice have been helping people successfully transfer their equity, complete a buyout or release capital for over 30 years.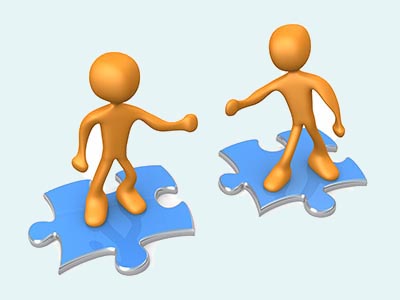 Furthermore we appreciate you need to know the facts and figures in detail before you can make any decision. So
our first steps are to establish your options and provide you with a free confidential quotation - without any obligation to proceed
.
Get your equity transfer scenario sorted and have a fresh start - call our UK team confidentially on freephone
0800 298 3000
or dial
0333 003 1505
(mobile friendly), alternatively complete our short
equity transfer enquiry form
and we will work on your options.
Reasons For Transferring Equity
Most requirements will be from the four main reasons for considering transferring equity below. Each will carry its own particular private scenario but they generally come down to:
Marriage or cohabitation: If you are getting married and intend to move into the existing home of your spouse or vice versa, it may be that you want to transfer them onto the deeds of the property so that it can be jointly owned and perhaps release some funds at the same time.
Divorce or separation: If you are divorcing or separating from a partner, dividing your assets is important and a property is often the most significant asset involved - which means that transferring the property into a single name, or the name of a new partner can be a priority.
Tax purposes: Depending on the individual scenario people may consider a transfer of equity for tax efficiency. This could involve transferring some of the equity in a property to children or another family member .
Buying out the equity of a joint owner: A house / flat may have been bought with a colleague, friend or family either as their main home or as an investment property (such as a buy to let) and one of the parties wants to buy the other party out (or one party wants to come off the property).
Call us on
0800 298 3000
(landline) or
0333 003 1505
(mobile friendly) to talk through your needs and to establish if a transfer of equity is the right course of action for you. If it is something of interest to you, we can get a free quotation out to you so that you can be fully informed then decide how to proceed in your own time.
Put simply, a transfer of equity is when someone is added or removed from the title deeds of a property. This also applies to the mortgage deed where there is a mortgage on the property. It can be done for a number of reasons and if you are considering transferring some of the equity in your property it is best to speak to an expertto make sure you can get it sorted hassle free. If there is a mortgage involved, sometimes things can get tricky but we can often help. With 25 years experience in the industrywe have successfully helped many clients trying to transfer equity with a whole host of scenarios, if you want to know the options available through us simply get in touch.
Equity Transfer Definition
A transfer of equity is the legal process whereby the ownership of a share or interest in the property is transferred from one person to another, effectively changing the people who currently own the property. If there is no mortgage on the property this can be done right away and your main consideration should be how you want the property to be jointly owned. If you are unsure of the different types of ownership a solicitor will be able to help you decide the best course of action for your circumstance. If the property currently has a mortgage secured against it there are a few more hoops you have to jump through as the mortgage has to be changed as well because the person being removed from the property will no longer own the property or the equity in it, they will not want to be liable for any debts (mortgages or homeowner loans) secured against it. Contact our support team on one of the above numbers to speak to our experienced transfer advisers for a confidential conversation about your equity transfer needs with no obligation to proceed.
Transfer Of Equity Mortgage
Having a mortgage secured against a property doesn`t necessarily prohibit you from carrying out a transfer of equity it simply means that you have to have the mortgage amended to reflect the new owners. If you wish to remain with your current provider you will need to approach them for consent to amend the mortgage deed. This will often involve going through new affordability checks and a credit scoring process for them to establish if they are happy for it to go ahead, if they do not agree to the change you will not be able to transfer the equity in the property. Fortunately, staying with the same provider isn`t the only feasible solution. Approaching an intermediary like ourselves can often be an effective option as we can source the most suitable transfer of equity mortgage for those looking to be transferred onto the property, rather than trying to stay with a lender purely because they are the existing provider as this may not be the most competitive available.
Whatever the reason or situation that might call for you to carry out a transfer of equity - feel free to give us a call. Our understanding advisers have dealt with a whole host of scenarios involving equity transfers from the plain and simple to those that require that extra bit of nuance and have successfully sorted the mortgages when they were needed most. Call us free from a landline on
0800 298 3000
or on our mobile friendly number at
0333 003 1505
.
Procedures for obtaining equity transfer.
You will probably now have a fairly good understanding when it comes to the basic aspects of why and how you might transfer equity in your property but it is also important to get to grips with the process involved and what actually happens.First and foremost, if there is a mortgage involved with the transfer of equity this needs to be addressed. Once that stage is completed, it is down to the solicitors. They will initially request an up to date legal title from the land registry so that they can then draw up a transfer deed which needs to be signed by all parties involved, if any money is being exchanged it is sent to the solicitors involved before completion can take place. Depending on the individual case it may be necessary to pay stamp duty land tax or take out insolvency act indemnity insurance.With all of the technical terms involved a transfer of equity can sometimes seem daunting and complex which is why it is best to speak to a knowledgeable adviser who can help you answer questions you might not even know needed answering. Complete the one minute online application form at the top of the page and we can get back to you. Once we have established a few key details when can provide you with a free quote with absolutely no obligation to proceed.
Do You Have To Pay Stamp Duty On Transfer Of Equity?
How Long Does A Transfer Of Equity Take?
,
Do I Need A Solicitor To Carry Out A Transfer Of Equity
,
What Is The Remortgaging Process When Carry Out A Transfer Of Equity
Transfer Of Equity Stamp Duty
If you are in the process of divorce in many cases one partner will buy out the other partner from there marital home, an important question many people ask is will there be stamp duty to pay in this situation. In most circumstances there is no stamp duty to pay, for more information on the transfer of equity process and finance help to buy out your partner please contact us at First Choice Finance.
Transfer Of Equity Timescale
Transfer Of Equity Solicitor
The process will vary from case to case, obviously if the separation is amicable and agreement has been made between the two parties then the transfer of equity can be done within 4 weeks, another factor is the income and expenditure of the one buying out the property as well as there credit rating.
Transfer Of Equity & Remortgage Process
The first step is to come to an agreement between the two parties on who is buying whom out and the sale price for there share. Once the agreement has been made you must arrange the financing to carry out the transfer of equity, in some cases this can be carried out with your existing mortgage provider, although in some circumstances you may need to remortgage, for more information give us a call at First Choice Finance, we will be happy to discuss your current circumstances and give help and guidance on how to proceed.
THINK CAREFULLY BEFORE SECURING OTHER DEBTS AGAINST YOUR HOME.
YOUR HOME MAY BE REPOSSESSED IF YOU DO NOT KEEP UP REPAYMENTS ON YOUR MORTGAGE.
Security is required on immovable property.
Late repayment can cause you serious money problems. For help, go to
moneyhelper.org.uk
Established In 1988. Company Registration Number 2316399. Authorised & Regulated By The Financial Conduct Authority (FCA). Firm Reference Number 302981. Mortgages & Homeowner Secured Loans Are Secured On Your Home. We Advice Upon & Arrange Mortgages & Loans. We Are Not A Lender.

First Choice Finance is a trading style of First Choice Funding Limited of The Old Courtyard, 103 Buxton Road, High Lane, Stockport, Cheshire. SK6 8DX. Copyright protected.