The Best 2021 Subprime Mortgage Products Now Available To Suit You - 30 Years Experience In Completing Affordable Complex Mortgages & Remortgages That Are Not Available On The High Street - Join Thousands Of Customers Who Have Achieved Their Mortgage Goals Despite Having Poor Credit Or A Low Credit Score - If You Have Been Let Down Elsewhere We Could Still Help You - All Scenarios Are Manually Assessed On Their Own Merit
| | | |
| --- | --- | --- |
| | | |
| Subprime Mortgage Lenders For Low Credit Score | Get A Mortgage Or Remortgage With Adverse Credit | Competitive Mortgage Rates & Confidential Quotes |

Obtain Mortgages & Remortgages With Poor Credit Or A Low Credit Score. Competitive Rates From Top Subprime Mortgage Lenders Not Available On The High Street.
If you are seeking a subprime mortgage lender or currently have a subprime mortgage and want to know your options - then you are in the right place. Through our extensive range of specialist mortgage lender plans we could enable you get on track to buy a home, move house or release additional money from your existing property through a
subprime mortgage or remortgage
.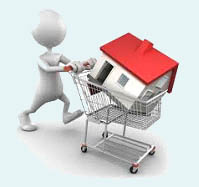 During our 30 years in the mortgage arena we have gained a lot of experience and our clients have already obtained
thousands of mortgages in locations across the UK
in many differing situations. We have seen subprime mortgage rates reduce in 2020 following the base rate cuts, with some of the best mortgage solutions being available right now from our lenders plans for your scenario. To find out the facts and figures from your lender options simply enquire on line via our short
3 minute no credit check enquiry form
or call and
speak confidentially
to our UK based mortgage team on
0800 298 3000
(freephone) or
0333 003 1505
(mobile friendly). All quotes will be provided quickly, for free & without any obligation whatsoever.
What Is A Subprime Mortgage?
Subprime mortgages are made available to clients that do not fit the lending criteria for high street mortgages by specialist lenders or subsidiaries of high street lenders. Their products are aimed at
helping people get a mortgage who have a lower credit score
or have incurred some adverse credit, such as CCJ`s, defaults or mortgage arrears. These lenders often only deal through advisers (such as First Choice Finance) and intermediaries, as most do not have branch networks or a consumer marketing facility. The products may well be at elevated rates compared to prime products and can work to slightly lower loan to values,
but good competition and rate cuts are helping to keep subprime rates surprisingly competitive
.
Why Could You Need A Subprime Mortgage?
This could be for a number of reasons, for example:
Where a client has no credit history or was not on the voters roll, whilst not having any adverse it still misses a couple of key areas prime lenders like to see and may put you into a subprime lender position.
Work and personal issues can lead to a drop in income or separation can cause financial blips which can lead you to being unlucky enough to incur a default, miss credit card / loan repayments, be issued with a county court judgement or get into arrears on your mortgage.
Simply being over committed on credit and thereby starting to miss payments may require you needing someone to help with a wider approach to dealing with a client in a none prime current financial position - this could well be in the subprime mortgage arena.
If anyone can help you when you want to know how you stand with regard to subprime mortgages and to see how close the pricing can be compared to many high street mortgage providers, then it may well be us.
The approach of subprime / near prime lenders is a refreshing change
from many of the lenders out there who are generally looking for people with no blemishes on their credit record and have been in long term full time employment.
The subprime mortgage market can come along with a few negative connotations and stories after the mortgage crisis of 2008. Whilst some of the observations are true, subprime mortgages helped hundreds of thousands of people in slightly more complex positions become homeowners or borrow money through a mortgage or remortgage.here clearly were some issues and thus the subprime mortgages of today are slightly different and are often referred to as near prime, targeted at those of us who are not quite perfect in the credit area sense. Read more about
mortgage loan lenders and criteria
. Add to that the fact we will provide you with a free, confidential no obligation quotation - plus our experience in working alongside and supporting clients in the subprime arena for so long and we hope that will convince you to let us show you what we can offer, where we can help, through a free personal mortgage illustration.

As we mentioned earlier, fundamentally old style subprime mortgages no longer exist. However, rather than writing off the large market that subprime mortgages catered for,
many new mortgages have been developed with extra safeguards in place to help protect borrowers
. Nowadays we like to believe that all mortgages are either prime or near prime mortgages and instead we refer to mortgages / remortgages aimed at people with less than ideal credit or employment as, poor credit mortgages, self employed mortgages or adverse credit mortgages. For more information on these mortgages, head over to our page on
helping people with poor credit get mortgages
.
Subprime Mortgage Loans
It may not be the prime stuff but that doesn`t mean it cannot still be a good deal for secured lender`s and customer`s alike. The subprime mortgage market may have taken too much risk sometimes previously but when conducted satisfactorily they were still a great route to finance. We believe that the clients that were once considered high risk, shouldn`t have to remain that way for the rest of their financial life. We all deserve second chances and a mortgage for people with bad credit or who are not quite perfect can turn things around, alternatively you may have a subprime mortgage now and would like to see if you qualify for a prime mortgage. If you think that this sounds like you, then give us a call and we can give you free, no obligation quotes on subprime and prime mortgage loans that might be available to you. You will receive no pressure from us, just the opportunity to check out the figures and maybe turn things around.
Subprime Mortgage Lenders
Although mortgages for people with some bad or fair credit can be a great option for many of us, certain lenders have decided to shy away from them, and rather concentrate on mortgages for those with good or fair credit profiles. Instead, if looking for a subprime mortgage you are typically left to choose between a select few of specialist lenders. Many of these specialist lenders are often very busy as a result and restrict business to certain key intermediaries. We have exclusive links to many of these lender`s, generally those offering the best rates for the new sub prime mortgages. This helps to ensure that our customers aren`t left without access to some of the best deals.
Subprime Mortgage Rates
Subprime mortgage rates are generally a little higher than the mortgage rates that you might secure on the high street. This is to accommodate the perceived extra risk involved for the lender and cannot be totally avoided. What we will say, is that here at First Choice we know the mortgage products and lending criteria for numerous lender`s, inside and out. Our advisers regularly stay abreast of any new developments in both the prime and subprime mortgage market. We should know exactly where to go with your personal case and will very likely have come across you scenario before, no matter how unlikely it is, plus we may even be able to secure you a competitive prime mortgage rate, even when you thought the only products available would be subprime. This history means that even if you have previously been declined we might still be able to help. Enquire on line starting at the top right of this page or call us on
0800 298 3000
(freephone) or
0333 003 1505
(mobile friendly).
Can I Still Get A Subprime Mortgage?
What Lenders Offer Bad Credit Mortgages
,
Who Are The Best Lenders For Subprime Mortgages?
,
Subprime Mortgages vs Subprime Loans
,
Are You Still Able To Find A Subprime Mortgage?
Subprime mortgages hit the headlines during the credit crunch, but in reality subprime mortgages never disappeared they just became harder to get and qualify for. First Choice Finance have a number of specialist mortgage lenders on our panel, we have helped people with credit score`s as low as 230 who have found it difficult getting approved for a mortgage from the highstreet.
Do Highstreet Banks Offer Subprime Mortgages?
Many mortgages from high street banks require a decent credit score and may refuse a mortgage application if you have missed credit payments, CCJ`s, defaults or any other credit problem. First Choice Finance not only have access to many of the high streets leading mortgage lenders but also specialist subprime mortgages that are only available via a mortgage broker such as ourselves. So if you have had problems getting a mortgage or consider yourself not to have a totally perfect credit profile, please enquire online to let us see how we are able to help you get a mortgage.
Best Subprime Lenders!
As a mortgage broker we have many mortgage lenders offering many different mortgage plans tailored to specific needs and requirements, we examine your enquiry and search for the best mortgage from our panel giving you much more choice than going direct to the lender.
Subprime Mortgages vs Subprime Loans
Since changes in regulations secured loans are now covered by mortgage regulations so they are in fact considered a second mortgage, this is sometimes preferable to a remortgage when looking to raise extra money as in some instances remortgaging may result in higher fees, for smaller loan amount there are still some personal loan providers offering bad credit loans, enquire online and we will be happy to look at the different options and find the best for your circumstances.
THINK CAREFULLY BEFORE SECURING OTHER DEBTS AGAINST YOUR HOME.
YOUR HOME MAY BE REPOSSESSED IF YOU DO NOT KEEP UP REPAYMENTS ON YOUR MORTGAGE.
Security is required on immovable property.


Subprime Mortgages Set To Return?
After the credit crunch reigned mortgages became increasingly difficult to find, with many British home buyers or homeowners getting rejected for mortgages and remortgages by lenders because of even a few blots on their credit profile.
Over the last twelve months, we have seen some existing lenders relax their criteria or lenders targeting the complex market with new versions of subprime mortgage deals, often referred to as near prime mortgages.
These alternative mortgage and remortgage deals are needed in the market, as according to Stuart Johnson from First Choice Finance "following the credit crunch the market was effectively closed to many people for a while, some of whom had previously had good credit profiles but because of a change in circumstances fell behind on their credit commitments"
Throughout the credit crunch many people fell behind on their mortgages or other items of credit as income became squeezed with a lack of overtime, short time or even unemployment. A lesson that has been learnt by all is the importance of affordability of loans and so lenders use detailed affordability checks, taking into consideration the borrowers income and outgoing`s, including their other credit items such as loans and credit cards, to help ensure they are able to keep up repayments. This is done alongside stress testing - by looking at affordability with higher rates than those being offered on your mortgage or remortgage.
Another consideration of importance is the loan to value for the mortgage or remortgage before the credit crunch there were many high LtV mortgages some of which even went over 100% LTV. Mortgage deals offered today by the lenders are not so high, with an absolute maximum of 95%, many mortgages are written at below 85%LTV and are still most impacted by adverse credit ratings.
It is also noteworthy that although subprime mortgages are often charged at a higher rate, so costing the borrower more, the gap is often not as wide as may be expected. Also a side benefit of these mortgages allowing some poor credit is that they can be used to help repair a borrower's credit profile, by keeping up repayments on the mortgage they may be able to find better rate mortgages more accessible in the future, subject to market forces and the base rate at the time of course.
A recommendation for those of us with possible credit problems is to get a low cost or free copy of their credit report this can help you or a mortgage adviser see and try to repair any possible problems that may cause refusal of a mortgage application. It is also recommended not to apply to multiple lenders in a short time frame, because if your credit profile shows lots of searches this may also affect your access to mortgages and credit generally.
Subprime Mortgage Broker
First Choice Finance is a mortgage broker with over 25 years experience arranging mortgage`s and remortgages in a wide range of circumstances and situations. With a wide panel of near prime and sub prime lenders we may be able to help people get a mortgage even if they have been rejected for a mortgage in the past, have CCJ`s or defaults on existing credit. Speak to a qualified mortgage adviser and get expert help and guidance call free phone 0800 2983000.
Subprime Mortgage Rates
If you have an adverse credit rating that requires you to get a subprime mortgage then you will likely have a higher rate of interest than the high street. Here at First Choice Finance we have multiple subprime lenders as well as high street lenders, when you enquire for a mortgage from First Choice Finance we will look at your circumstances and give you the best possible mortgage deal for your circumstances from our panel of lenders. Complete our simple online enquiry form and see what mortgage rate you will receive, all quotes are free and you are under no obligation to proceed, we will not carry out any credit check from enquires from our website before talking to you and clarifying if we think we can help.
THINK CAREFULLY BEFORE SECURING OTHER DEBTS AGAINST YOUR HOME.
YOUR HOME MAY BE REPOSSESSED IF YOU DO NOT KEEP UP REPAYMENTS ON YOUR MORTGAGE.
Security is required on immovable property.
Late repayment can cause you serious money problems. For help, go to
moneyhelper.org.uk
Established In 1988. Company Registration Number 2316399. Authorised & Regulated By The Financial Conduct Authority (FCA). Firm Reference Number 302981. Mortgages & Homeowner Secured Loans Are Secured On Your Home. We Advice Upon & Arrange Mortgages & Loans. We Are Not A Lender.

First Choice Finance is a trading style of First Choice Funding Limited of The Old Courtyard, 103 Buxton Road, High Lane, Stockport, Cheshire. SK6 8DX. Copyright protected.