Loan Plans Specifically Designed To Help The Self Employed - Self Employed Home Loans / Business Loans / Personal Loans - Obtain £3,000 To £750,000 & Spread Payments To Suit Your Budget - Confidential Free Quotes To Give You All The Figures First & No Application Fees
Whether you have your own limited company, are self-employed working as a sole trader or are involved in a business partnership and you are looking for a loan you could obtain the money you require through First Choice.
Our customers have taken out loans at rates starting at just 5.3% APRC.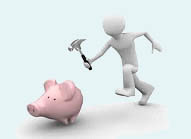 During over 30 years experience in arranging borrowing solutions for the self-employed,
we have come across most scenarios
and have always endeavoured to meet our self-employed clients loan needs through personal loans, secured loans, business finance or mortgage solutions.
Even in today`s market conditions, where it can be a little more difficult to get a loan if you are self-employed, First Choice Finance currently have a wide selection of lenders who
specialise in lending money to the self-employed
and limited company owners.
Self-Employed Lending Market
Loans can start at just £3,000 and go up to £250,000, with many terms to meet your budget. Sole Trader / Self-Employed Remortgages and Mortgages can be for a total advance of just £10,000 and go up to £1.5 million. We have various self-employed loan solutions for property owners, business owners and mortgage payers and all quotes are free - so please give our UK loan team a call on freephone
0800 2983000
or dial
0333 003 1505
(mobile friendly). Alternatively complete our short
self-employed loan enquiry form
.

As there are so many options the rates vary widely based on amounts required, term, your credit status and whether any security is offered - therefore you will be
advised of your rate and the payments before you make any commitment
to go ahead. Clients have taken out loans at just 5.3% APRC up to 32.8% APRC representative. In over 30 years of arranging loans for company owners, sole traders and self-employed entrepreneurs - we have been able to help in a wide range of circumstances. For example if you are on a low income or have bad credit and are self-employed we may still have a loan lender plan for you.
Next Steps For Your Loan
First Choice Finance will talk through your individual requirements & circumstances then always do our very best to arrange a loan plan that fits your needs, even though some loan lenders may have tighter criteria, there are many other loan products aimed at the self employed market. We are
very experienced in arranging loans, mortgages and remortgages for the self employed
area of the market and will do our utmost to get your funds released asap - be it via a personal unsecured / secured loan, business loan or mortgage without delay.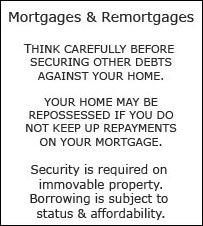 The personal loans available can be unsecured or secured, our unsecured lenders have a lower maximum amount (circa £15,000) and for these the rates for these tend to reflect your credit history , secured loans can be a lot more flexible with regards to amount / term (up to £250,000 and up to 25 year terms) and your credit history (whether good, fair or poor credit) but do require you to be a homeowner / mortgage payer (or own a buy to let) to apply for a secured loan. Secured loans have minimum advances of £3,000, maximum amounts of circa £250,000 and can allow longer repayment terms to match your self employed loan budget.
Prior to the credit crunch if you were self employed you were often able to get what were called self-certification loans, which allowed people to declare their own income by making a personal statement of what they were earning. During the credit crunch lenders will have seen some customers struggling with managing their bills, which may explain why some lenders have now tightened up to some degree, including lending to the self employed. However the market is still robust but quite rightly lenders now require more detail of income, in the interests of affordability.
Mortgages & Remortgages For The Self Employed
As well as finding loans for people who are self-employed, First Choice Finance can also arrange and advise on self-employed mortgages, remortgages and buy to let loans. Through our extensive selection of mortgage plans we can arrange for you a mortgage either from the banks, as well as specialist mortgage lenders. We can also consider banks who may have full self employed product ranges but which cannot be found on the high street. We may even be able to help you find a mortgage or remortgage on your business property as we have flexible products from a leading commercial mortgage provider to our range.
For more information on all of the options available to you as a self-employed customer through First Choice Finance, please enquire on line or give us a call on
0800 298 3000
(landline) OR 0333 0031505 (mobile) and we will be happy to discuss your needs and circumstances in confidence.
Personal Loans For Self Employed
As well as secured loans First choice finance can also help you get approved for an unsecured personal loan available for both home owners and tenants.
Self Employed Mortgage Plans
As well as offering a wide selection of loans for people who are self employed, we are also able to help our self employed clients arrange mortgages and remortgages for a number of purposes from buying your first home, borrowing money for home improvements or consolidating your original debts.
Borrowing For Self Employed
Many of us dream of being self employed, able to set your own times and not having to report to a boss but it does have a down side, no holiday pay and not having a fixed income, this can cause problems when looking for finance whether it is taking out a loan, applying for a credit card, or finding a new mortgage or remortgage. When applying for any finance the lender will be looking for assurances that you are able to meet the scheduled repayments. Here at First choice finance we have numerous loan and mortgage lenders offering plans suitable for those of us who our self employed, we can help you through the borrowing process organising your finance application and talking to you about the options available, with skilled finance experts who have detailed knowledge of the different loan and mortgage plans available they will discuss the best plans available with you.
Getting A Self Employed Loan With No Accounts
- Not having accounts can cause a problem getting approved for a loan as many lenders will need these to make a decision on granting approval for the loan. We are able to talk to you about the different options, if you self declare online to the tax office this may well be fine as evidence of income. We will arrange your application detailing all your income to help improve your chances of getting approved for a loan, we also may be able to help with alternative finance options such as an unsecured loan with a guarantor, this is where someone goes on the loan agreement with you and will take responsibility for the loan if you miss repayments.
Before taking out any finance it is important that you can afford the loan repayments, our loan experts will be happy to discuss different plans available and arrange a loan that it affordable, extending the loan term can reduce the monthly cost of the loan but you may end up repaying more over the term of the loan.
Loans For Self Employed With Bad Credit
Bad credit can be caused by a number of factors these include missing payments on existing debts such as credit cards, defaulting on your mortgage or loan another cause to adverse credit is CCJ (County Court Judgements). Here at First Choice Finance we have loan plans for people who are self employed with their own business catering for those of us who may not have the best credit profile, we work with you to search and find the best loan plan at the lowest rate even if you have been declined for finance else were we could still help arrange a loan for you, apply on or call to speak to own of our experienced loan team.
Self Employed Home Loans
If you are a homeowner you often have more choices and options to borrow larger amounts of money, one option is to remortgage your home, but if you have early repayment charges on your existing mortgage an alternative option is a home owner loan, this works like a second mortgage on your house, homeowner loans allow you to borrow between £5,000 and £250,000 for almost any purpose including making home improvements to your property.
Self Cert Secured Loan
Before the credit crunch you were able to self certificate what you were earning each month as someone who was self employed, many people believe this help contribute to people getting over extended and getting in trouble with their finance`s. As a responsible finance broker we do check that aany loan or mortgage we arrange is affordable and is always easier if you do have full accounts for your business, although there may be options available if you haven't and we will talk to you about the oprions if you contact us for a no obligation chat on what may be available to you.
Who Is The Best Self Employed Lender?
The answer to this question depends on a number of factors, including your personal circumstance, how much you are wanting to boow, the length of loan term you desire and credit profile. The good news is First Choice have numerous loan lenders on our panel of lenders offering loans for people who are self employed, when you enquire online to us your details will be passed to one of our dedicated loan underwriters who have expert knowledge of all the plans and will search to find the best option for your needs.
Self Employed Loan Application
Here at First Choice Finance we make it as easy as possible, simply complete our online loan application form and your details will be passed to an experienced loan underwriter who will start to look at the loan options available to you, we will contact you and talk through the options and answer any questions you may have, throughout the loan process they will work with you to make the loan as easy as possible.
Can I Get A Self Cert Loan?
What Accounts Do I Need For A Self Employed Loan?
What Loan Options Are Available If I Am Self Employed & Have Bad Credit History?
How To Get A Loan If You Are Self Emplyed?
What Proof Of Income Do I Need To Get Approved For A Loan?
Can I Get A Self Cert Loan?
Going back 10 years ago self cert loans and mortgages were a popular option for those of us who are self employed, but unfortunately the credit crunch many lenders found self cert not to be a reliable method to grant loans and other finance, so in most cases you will need to prove your income when applying for a loan. Here at First Choice Finance we are experts in providing loans for people who are self employed and can show you how best present your income to get the best chance of getting approved for your loan, at the end of the day it is important we ensure the loan is affordable and you are able to keep up on your monthly repyaments.
What Accounts Do I Need For A Self Employed Loan?
The accounts will vary depending on a number of factors, these include the loan to value, your past credit history and your past employment history. Often you will need at least one years worth of accounts, but in some circumstances may be able to help if your income is positive and you have a good credit rating and employment history. It is also good to remember in some finance applications it may be worth considering applying for a joint application which may also help increase your chances of getting approved for your loan application if you do not have much historical accounts for your earning as a self employed individual.
What Loan Options Are Available If I Am Self Employed & Have Bad Credit History?
Obviously if you have an adverse credit rating, missed debt payments or CCJ`s then you may find limitations on your borrowing, or higher rates on the loan options available to you. This said First Choice Finance have many specialist lenders with custom plans for both self employed borrowers and borrowers with bad credit, we use our expertise and history to find finance options not available on the highstreet, get in touch to see if we can help, we will not carry out any credit check unless we feel we are able to help you with you loan needs.
How To Get A Loan If You Are Self Emplyed?
First Choice Finance are experts in self employed finance options, with specialist lenders and loan options and over 30 years experience, simply complete our simple online enquiry form and we will start the search for the best loan for your circumstances, all loan quotes are free and you will be under no obligation to proceed with any loan option that is offered to you.
What Proof Of Income Do I Need To Get Approved For A Loan?
Proof of income will vary, often you will need either accounts or at least access to six months of bank records, but each loan application is different and we take a tailored approach to examine each loan application and speak to you about your needs and requirements to create a tailored quote and help you through the loan process, we have helped many borrowers who have had difficulty through other lenders because they have a lack of proof on there income.
Homeowner Secured Loans
7.1% APRC Low Rate Loan. Borrow £30,000 over 180 months. 24 payments of £243 at 5.25% then 156 payments of £240 at 5.00% (variable). Total payable £46,440 with a £2,975 intermediary fee and £455 in lender fees.

Representative Example: Borrow 30,000 over 72 months @ £679.90 repayments. Total payable of £49,949. 20.1% APRC including £2,975 intermediary fee and a £995 lender fee.

Think Carefully Before Securing Other Debts Against Your Home. Your Home May Be Repossessed If You Do Not Keep Up Repayments On Your Mortgage. Security Is Required On Immovable Property. Borrowing Is Subject To Status & Affordability.
Established In 1988. Company Registration Number 2316399. Authorised & Regulated By The Financial Conduct Authority (FCA). Firm Reference Number 302981. Mortgages & Homeowner Secured Loans Are Secured On Your Home. We Advice Upon & Arrange Mortgages & Loans. We Are Not A Lender.

First Choice Finance is a trading style of First Choice Funding Limited of The Old Courtyard, 103 Buxton Road, High Lane, Stockport, Cheshire. SK6 8DX. Copyright protected.