No Negative Equity Guarantee - 30 Years Of Enabling Home Owners Or Mortgage Payers To Release Equity - Equity Release Via Retirement Interest Only Mortgages, Lifetime Mortgages & Remortgages - Thousands Of Customers Have Already Released Money Across The UK - Release Your Equity & Spend It As You Wish - Make No Repayments In Your Lifetime
| | | |
| --- | --- | --- |
| | | |
| You Could Release Equity Even When Under 55 | Compare Many Different Ways To Use Your Equity | Equity Release Options For People With Bad Credit |

Find Out How To Utilise Your Equity With An Extensive Choice Of Equity Loan & Mortgage Plans. Spend The Money As You Wish. Understand The Differences Between Remortgaging, Equity Release Plans & Homeowner Loans.

Compare The Facts & Figures On Your Options For Free Before You Decide. Products To Release Equity For Both Under 55`s & Over 55`s.
Equity Release Plans, Retirement Interest Only Remortgages and Home Owner Loan products are commonly used by our clients across the UK to release equity from their home to make their wishes a reality. Whether it be for topping up income, home improvements, helping the family, a new car, a holiday, debt consolidation or simply to spend and enhance their life styles - our customers have done it all. Utilising equity release solutions, equity loans or remortgages via First Choice`s 30 years of experience could help you obtain the money you would like for virtually any purpose.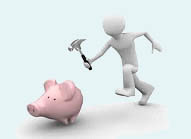 For
clients aged 55 years or over
we usually aim to release your funds from £5,000 up to £500,0000 via our lifetime equity release mortgage lenders, where you can release funds now but choose not to make any repayments during your lifetime. You could even
opt to take lump sums as you need
via a drawdown equity release plan, rather than releasing it all in one go, thereby much reducing interest. These do not require affordability tests and are not affected by your credit rating, so can be ideal for pension top ups, low income or poor credit history scenarios. Call for free on
0800 298 3000
or dial
0333 003 1505
(mobile friendly) or simply fill in our
short on line enquiry form
to find out how much you could release.
You may also be able to make voluntary payments towards the interest to reduce the costs over time. However - if equity release is not right for you we have plenty of remortgage, second mortgage and other loan products on our panel, some of which are available until you are 85 years old - giving you other ways to release your equity
For
customers from 21 to 75 years old
we have our lenders equity remortgage or second mortgage solutions available - these could enable you to release funds from £5,000 to £500,000 from your home or even a property you rent out (buy to let), with payments spread over a term to suit you to keep them affordable. We can also arrange alternative specialist loan options enabling the release of equity from your property.
First Choice Finance customers have already
obtained over £1 Billion
and every quotation is provided for free - so choose us for confidential mortgage and equity release advice on remortgages and equity release schemes from our leading & specialist lenders. Call freephone on
0800 298 3000 or dial 0333 003 1505
(mobile friendly) for a confidential no obligation talk with our UK finance team. Alternatively fill in our short
on line enquiry form
and we will call you when convenient. Whether you have a good credit profile, a fair one with slight blemishes or even if you have adverse / bad credit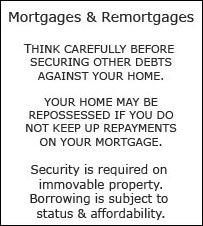 and whatever your reason for requiring some funds we could still help you.
Releasing Equity from Your Home With A Remortgage
So how does it all work? Even with the recent economic roller coaster, house prices are now a lot higher than they were many years ago. Also over those years many of you will have been reducing what you owe on your mortgage by making monthly payments. This means that in some cases your property may be worth far more than you owe on your mortgage.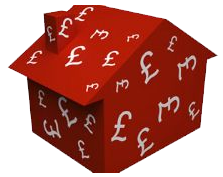 This could also be the case if you are almost at the end of your existing mortgage term and have almost paid the balance off. The resulting factor is that you have a property that could be worth significantly more money than you owe on it. The relative amount owed on your home versus the current value of it is called the
loan to value (LTV) of a property
. To calculate your property`s LTV head over to our
mortgage calculators
page.
The difference between what you owe and the value of the property is termed the `equity` you have in a property and some of this can be released via the use of a remortgage or other equity release solutions.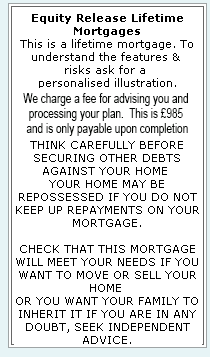 Therefore you can look to release money against your property through the use of a remortgage. This would increase your existing mortgage balance but in the process will have released funds against your property that otherwise you wouldn`t have had access to. Mortgages of any kind are of course a serious commitment and careful consideration should be taken of the risks involved before arranging borrowing against your home.
A remortgage and other solutions can release equity for a multitude of reasons. If you have the equity available and have been looking for ways to access capital but can`t seem to get the money together from savings or you were hoping to save them for a rainy day, then a remortgage could be a solution. Here are a few examples of what you could use the extra money for:
Home Improvements - A remortgage could be used to obtain money for home improvements, so if you are looking at modernizing the kitchen, extending the house, adding a conservatory, converting your loft, installing a downstairs bathroom for ease of use or any other home improvement project you may be considering, a remortgage from First Choice Finance could help you achieve your goal. Whether it is to increase the value of the property, to accommodate a growing family or to make it more suited to you
New Car - Although people`s first thought is often a car loan, if you have equity in your home a remortgage could be an alternative way of raising the cash then you can choose which car you want from whatever car dealer or private seller you choose. If you release equity from your home the money can be used for almost any purpose including buying a new car.
What ever you need to raise the money for, if your piggy bank won`t cut you may want to look to release some equity from your property and raise the money that way. Here at First Choice we have access to a vast selection of remortgage products and other equity release solutions and our experienced advisers would only be too happy to tailor a remortgage product to match your circumstances.
 As well as being able to remortgage the home that you live in, you are able to release money from other houses you may own, this includes any buy to let property you may have, second homes or holiday homes. The remortgaging process for these different types of property is very similar although the choice of mortgage lender or mortgage deals available may be slightly different and more targeted specifically to that type of property.
Equity Release Schemes
Using a remortgage to release equity from your home isn`t the only scheme available to free up funds from your property. We have access to a selection of competitive equity release schemes. Although they sound similar, and essentially they have the same affect of raising funds against your property there are some key differences between releasing equity from your property via a remortgage and doing the same but with an equity release scheme. Most importantly equity release schemes command certain criteria for them to be available to you. Among other criteria that can vary from lender to lender, you have to be over the age of 55 to even qualify for an equity release or lifetime mortgage as they can often be referred to.
So what makes them different? An equity release scheme is where you borrow money against the value of your home, but unlike a normal remortgage where you pay the loan back over a term, here you can pay nothing back or just pay the interest ongoing (known as a retirement interest only mortgage / R.I.O.) until your home is sold, either after your death or if you go into a care home. This is a lifetime mortgage. To understand the features and risks, ask for a personalised illustration. For more information regarding equity release schemes and whether you might qualify, give us a call or enquire on line and one of our qualified advisers will talk through your options without any obligation.
Releasing equity from your property isn`t just confined to accessing funds, it can also be an effective tool in paying off existing debts through a refinance remortgage. Although debt problems often seem like a bottomless pit, it is one that you might be able to climb out of. A debt consolidation remortgage can help you release equity in your property, the same as a regular mortgage. If you have credit card debts, personal loans, payday loans or store card debts, you could use your remortgage to consolidate all your existing debts into one manageable monthly repayment and ease your cash flow. Debt consolidation remortgages can be used to restructure your finances, simplifying them and saving you money on a monthly basis. Release equity in your property to borrow the funds to clear those outstanding debts once and for all. It is important to note by extending the term of any loan you may end up paying back more over the term. For a no obligation free quote please contact us by phone or through our on line short form and speak to our qualified equity release advisers.
Can You Release Equity From Your House?
The answer to this depends on a number of factors, one of the most important things to consider is exactly how much equity you have in your property, if your home or buy to let property has a high loan to value then it is more difficult to find the appropriate mortgage deal. Here at First Choice Finance we have mortgage plans that go up to 95% loan to value so are often able to help you unlock the capital by remortgaging.
A big question on choosing the best option to release equity from your home is your age, the difference between equity release schemes and a remortgage is that equity release schemes for over 55`s will see the interest on the money borrowed added to the mortgage loan with the option not to make any repayments until your death. There are a couple of options for equity release for under 55`s the first is to remortgage your home to get the money that you need, in some circumstances this is not always the best option as your current mortgage may have early repayment charges or penalties on it. On these occasions then you may consider using a secured loan to release the equity that you need, whatever the situation First Choice have a wide panel of loan and mortgage lenders and will talk through the different options with you giving you a no obligation free quote on any equity release mortgage or loan.
How To Release Equity With Bad Credit
If you have had difficulty keeping up with your current mortgage or any other debts you may have such as loans and credit cards, you may find that you have an adverse credit profile, this may impact on the ability to release the equity in your property with some lenders refusing people with mortgage or loan defaults or with missed payments. First Choice do give you access to a wide selection of lenders with specialist mortgages and loans catering for people with bad credit, helping those people who may be finding it difficult refinancing or been declined finance elsewhere. Remortgaging can be a helpful tool to help you get control of your finance`s reducing your monthly mortgage payments and releasing capital in your property to pay off your credit cards or loans. It is important to note that you will not be reducing your debt but restructuring and increasing the amount borrowed on your home, speak to one of our advisers about consolidating your debts into your mortgage - they will be happy to answer any questions and give you a tailored quote for the different options for you to choose from.
Equity Release Lifetime Mortgages
This is a lifetime mortgage. To understand the features & risks ask for a personalised illustration. Our fee is £985 which is only payable upon completion.
THINK CAREFULLY BEFORE SECURING OTHER DEBTS AGAINST YOUR HOME. YOUR HOME MAY BE REPOSSESSED IF YOU DO NOT KEEP UP REPAYMENTS ON YOUR MORTGAGE.

CHECK THAT THIS MORTGAGE WILL MEET YOUR NEEDS IF YOU WANT TO MOVE OR SELL YOUR HOME, OR YOU WANT YOUR FAMILY TO INHERIT IT. IF YOU ARE IN ANY DOUBT, SEEK INDEPENDENT ADVICE.
Late repayment can cause you serious money problems. For help, go to
moneyhelper.org.uk
Established In 1988. Company Registration Number 2316399. Authorised & Regulated By The Financial Conduct Authority (FCA). Firm Reference Number 302981. Mortgages & Homeowner Secured Loans Are Secured On Your Home. We Advice Upon & Arrange Mortgages & Loans. We Are Not A Lender.

First Choice Finance is a trading style of First Choice Funding Limited of The Old Courtyard, 103 Buxton Road, High Lane, Stockport, Cheshire. SK6 8DX. Copyright protected.