Been declined for a loan from a bank or other lender, First Choice Finance offer a selection of loan options for people who may have been refused a loan in the past
If you have previously been refused a loan it is often helpful to understand that there may well be other loan plans available for you and explore your alternate loan options. If you are in this situation then you have come to the right place, we specialise in successfully arranging
loans for UK customers who may have struggled to obtain enough money or have been declined
a loan elsewhere. Our lenders plans begin at £1,000 and can go up to £150,000. The loans can usually be used for any purpose and enable you to spread the loan repayments to keep the loan affordable. Furthermore many plans allow you to settle the loan early and so save you interest.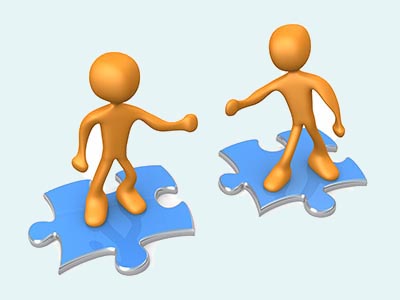 Being refused by a particular loan lender or bank doesn`t always mean a `no` to obtaining the money that you are after with a loan. For a no obligation, confidential conversation with our UK based loan team call on
0333 003 1505
(mobile friendly) /
0800 298 3000
(free phone) or spend a minute filling in our
on line enquiry form
and we will come back to you. By contacting First Choice Finance you can get help, access to multiple lenders and a no obligation free quote from a company with over 25 years experience. During that time we have successfully arranged a multitude of loans for those who have been refused or let down elsewhere.
Loan Lending Criteria
The loan lending criteria for a lender are the basic principles they use to determine if they are willing to loan you the money that you are requesting or alternatively to see how much they may be willing to lend you with what is known as a revised offer. The vital thing to grasp is that there are many loan lenders and many types of loan products
aimed at many different consumer areas, including those who have been refused a loan
. In essence if you have been declined finance it will come down to the loan lending criteria. This is broken down into several prominent categories:
Your credit history i.e. how well you have conducted your credit payments over the last 4 years.
Your age at the moment and how old you will be when the loan term you prefer comes to an end.
The equity available in your property is a key factor for homeowner secured loans and remortgages
Having a regular income that you can prove (e.g. do you have payslips) and your time in employment / self employment.
The type of property you live in and to some degree potentially the area it is in, again this applies to remortgaging and secured loans only.
Refused A Loan, So What Now?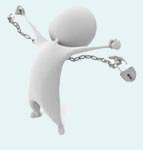 Being refused a loan can be problematic but it doesn`t mean it is the end of the road for your financial aspirations. Many thousands of people have credit issues but take a conscious step to get themselves back in control and win over their financial predicament. You may have been refused a loan for a number of reasons but it is generally related to the items listed above, however many lenders do not count all of these as key factors so getting help from someone who knows which lenders match your circumstances and still approve them may be the key to getting accepted for a loan.
Does Being Refused A Loan Have An Adverse Effect On My Credit Rating?
Can I Get A Loan With A Poor Credit History?
Can I Apply For A Loan After Being Declined?
Would I Have An Increased Chance Of Being Approved With A Joint Loan?
What Other Borrowing Options Can I Consider If I Have Been Declined For A Loan?
Does Being Refused A Loan Have An Adverse Effect On My Credit Rating?
If you have a credit check carried out by a lender and they refuse to give you a loan this can have a negative impact on your credit rating. This is because other loan providers you try can see the previous lenders search and the fact they did not then approve your loan. One decline can then lead to another, so damaging your credit availability.
Can I borrow against a property with no mortgage?
Yes you can borrow in this scenario, subject to meeting other criteria. In fact having no mortgage can increase the amount of loans available because you are likely to have a large amount of equity.
Can I apply for a loan after being declined??
You can apply for a loan whenever you like, however if you have just been declined this is probably not a good idea. The first step is to try and find out why you were refused the loan before you try again. It may be that you can resolve the issue causing the decline and then get accepted by another lender when you do apply again.
Would I have an increased chance of being approved with a joint loan?
Added a second applicant can help you get accepted for a loan, whether you have been declined already or not. A second person adds more income to the overall case and gives the loan lender more options in terms of somebody being able to meet the repayments if either of the applicants hits troubled waters.
What other borrowing options can i consider if I have been declined for a loan?
It depends on the type of loan you applied for. If you tried for an unsecured personal loan and were refused, but you are a homeowner then you could consider trying for a secured loan or a remortgage. If all loan traditional avenues have not worked out you could look at credit union borrowing, an overdraft with your bank, a credit card / revolving credit facility or of course you could try friends and family to help you out.
Once you have been refused it is best that you do not simply keep applying for other loans without a strategy. This can be one of the worst things you can do as any application will be recorded on your credit file and affect your score, often negatively. By acting prudently you can prevent any further reason for a lender to refuse your loan. At this point, if you haven`t already done so we urge you to contact a seasoned broker like ourselves, it can often be the difference between a refused loan and a successful one. We want you to be on the successful side so if you have an idea of the loan you are after simply fill in our short online application for at the top of the page and we can get back to you with a free no obligation quote.
Refused A Loan But Have Good Credit
As we have explained earlier having bad credit isn`t the only reason you may have been refused a loan. If you have previously carried out a credit search on yourself and been told that you have good credit it can be surprising if you have applied for a loan that has been refused. However, there is no reason to be disheartened, being refused a loan doesn`t all of a sudden mean that your credit score has plummeted, it could simply be that the lender you have gone to isn`t happy to lend on your particular circumstance. Factors such as your age or not having had any credit in the last few years are enough to stop some lenders approving you. We have a competitive panel of loan lenders for personal secured loans that lend on a wide variety of situations for homeowner loans and we have access to both personal and guarantor loans through our established associate businesses . With many specialist lenders on board we can provide you with access to lending in those cases that most people consider out of the ordinary. Good, fair or poor credit files, employed or self employed or recent home movers we aim to have some loan plans available for all. It could be well worth your while giving us a call, contact the finance team on
0800 298 3000
(from a landline)
0333 003 1505
(mobile friendly) or fill in the short form starting at the top right of this page and we will get started on getting you accepted for finance asap.
Whatever the reason you have been refused a loan, it is true that the largest offender is often down to having some poor credit. If you are looking at securing a loan in this situation either enquire to us now or head over to our page on
poor credit loan options
. If a poor credit homeowner loan is not something you wish to consider we also have access to many guarantor loans that require no credit history for you whatsoever and will not be secured against your property. For more information on your options if you have been refused a loan anywhere contact us at your earliest convenience.
Homeowner Secured Loans
9.8% APRC. Representative example: Borrow £50,000 over 180 months. 60 months at 8.1%, £497.83 pcm fixed at 60% LTV. Then 120 months at 10.1%, £539.89 pcm variable. Total payable £94,656.60. Total cost of credit £44,656.60 (including: £795 lender fee, £985 broker fee & £42,876.60 interest). First Choice are tied to certain loan providers.


Mortgages & Remortgages
8.4% APRC.
Representative Example: Borrow £120,000 over 25 years at 5.99%, £778.86 pcm fixed for 3 years at 60% LTV. Then at 8.75%, £974.86 pcm, variable for 22 years. Total payable £286,416. Total cost of credit £166,416 (including: £985 broker fee, £999 lender fee & £164,432 interest)

Unsecured Personal Loans
REPRESENTATIVE 49.9% APR (VARIABLE)
First Choice are tied to certain unsecured lenders.
THINK CAREFULLY BEFORE SECURING OTHER DEBTS AGAINST YOUR HOME.
YOUR HOME MAY BE REPOSSESSED IF YOU DO NOT KEEP UP REPAYMENTS ON A MORTGAGE OR ANY OTHER DEBT SECURED ON IT.
Security is required on immovable property.
Late repayment can cause you serious money problems. For help, go to
moneyhelper.org.uk
Established In 1988. Company Registration Number 2316399. Authorised & Regulated By The Financial Conduct Authority (FCA). Firm Reference Number 302981. Mortgages & Homeowner Secured Loans Are Secured On Your Home. We Advice Upon & Arrange Mortgages & Loans. We Are Not A Lender.

First Choice Finance is a trading style of First Choice Funding Limited of The Old Courtyard, 103 Buxton Road, High Lane, Stockport, Cheshire. SK6 8DX. Copyright protected.