Highest Loan To Value Purchase Mortgages And Remortgages - Low Rate Loans From £5,000 To £150,000 - Release Your Equity With An Equity Release Plan
Purchasing a home or moving house is a significant financial decision and an important personal one too. With such a vital choice in play it helps to have someone who has plenty of experience in helping people obtain purchase mortgages in many different scenarios. Someone who is able to let you know:
exactly how much you can borrow
and what your repayments will be by giving you a fast, confidential free quotation. If you decide to go ahead and
buy your desired property by accepting your purchase mortgage offer
you can relax and let us do the work right through to moving in - then it is time for you to get busy in your new home. First Choice have been helping people for 30 years giving us buckets loads of experience in this complex market. Better still our UK advisers have probably witnessed almost every situation or scenario regarding purchase mortgages. You are in safe hands by coming to First Choice to secure your mortgage for purchasing your next or first time home.
If you are buying your first house or moving home, First Choice Finance can arrange for you the ideal affordable mortgage from our extensive panel of lenders. Give our UK home buyer adviser team a call for free on
0800 298 3000
or dial
0333 003 1505
(mobile friendly) alternatively fill in our fast free quote form via an
on line enquiry
and we will get cracking on your case. Due to our longevity we arrange some of the best mortgage deals from many of the high street banks as well as competitive specialist lenders that we have cultivated long standing relationships with often enabling you to get a mortgage even if you have been refused elsewhere. Our advanced systems mean we can match the different home buyer plans on our panel to find the one most suitable purchase mortgage at the best rate for you.
What Is A Purchase Mortgage?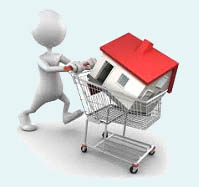 A purchase mortgage is a mortgage to buy a property. Purchase mortgages are generally the mortgages you will need to secure for first time buyer mortgages or home mover mortgages. However, you will also use a purchase mortgage if you are looking to expand your property portfolio with a second home as a buy to let, or say for example, a purchase mortgage for a right to buy or right to acquire from your council or housing association. The term purchase mortgage can be used to refer to any mortgage you take on when you want to buy a property.
Like a
remortgage
, purchase mortgages have many different mortgage types to shape a mortgage to a particular situation. The type of mortgage scheme you obtain will depend on your circumstances but special schemes are often available for first time buyers, this could be shared ownership or new buy schemes for example. Also those purchasing their council house would have access to specific right to buy mortgages.
The amount you can borrow for a purchase mortgage will often depend on the applicant`s income and expenditure along with any existing commitments and importantly, the amount of deposit you can put down.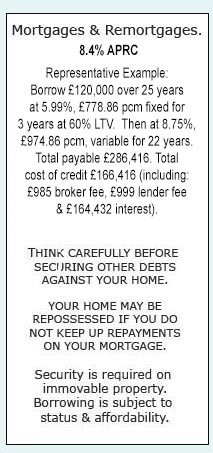 The deposit you can put down in relation to the value of the property is referred to as the loan to value (LTV). The lower the LTV on a purchase property the better rates you can secure. If you want to work out your LTV on the property you are purchasing head over to our loan to value calculator and input the mortgage amount you require, which you work out by taking away the deposit you have from the price of the home you want to buy and then input the purchase price that you expect to pay for the property you want to buy. With this information to hand you can give us a call on
0800 298 3000
(landline) or 0333 0031505 (mobile) and our advisers will be able to show you the rates and deals available to you for the purchase mortgage you are looking to secure. You do not have to work out your LTV as we will happily do it for you, so simply call or fill in our short on line form and we can look for you.
Mortgages For First Time Buyers
Investing in property can be a rewarding experience, never mind being able to ultimately own a home for you & your family. Many high street banks and lenders can see the advantages of lending to this increasingly significant market and are providing many schemes for first time buyers to gain access to purchase mortgages. We understand that trying to get yourself onto the property ladder can be a difficult task, but once you have found your home you then need to arrange a mortgage.
First Choice Finance have a selection of purchase mortgages that can be tailored to first time buyers including 95% first time buyers mortgages. This means that to secure a mortgage of £100,000 with a 95% mortgage you would only need a 5% deposit. So you would only need £5,000 plus the cost of any extra fees. Many people are put off buying their first home because it is too expensive, however you might be surprised at the purchase mortgages available to you and in some cases the money it can save you compared to any rent you may be paying now. Our quotes are free, so at least with the numbers provided you can then make an informed choice whether to buy or not.
Moving Home
Whether you have already decided that you are moving home or you are simply looking into the possibility of it, you will need to sort out the purchase mortgage that goes along with it unless you have the cash available to buy your new place outright. When you move home you will need to pay off your current houses mortgage and start a new purchase mortgage, or move your current mortgage to your new home, both of which may carry a fee. First Choice Finance can assess whether it is best for you to move your current mortgage or use a purchase mortgage and help you find the best mortgage for your new situation. Our mortgage advisers are up to date with the constantly changing mortgage market and we will search our deals to find the best purchase mortgages from our panel of lenders to suit you. When moving home and purchasing a new property sorting out the mortgage can be tricky on top of everything else. Many people choose to get some qualified mortgage advice to take the stress out of it and find a deal that can save them time and money. Bear in mind all our quotes are provided for free and there is no obligation to proceed with any offer we make.
There are many benefits associated with expanding your property portfolio and acquiring additional property can be a great move financially in the right circumstances. Clearly though property values can go up and down, plus any buy to let mortgages will still need to be paid whether you have tenants in situ or not
If you are looking to buy your first buy to let property or you are an experienced landlord just looking to add to your portfolio you could use a purchase mortgage to buy the property in mind. Purchase mortgages for buy to lets can be an ideal way to borrow the funds required to buy the properties if you have the deposit necessary and First Choice Finance have access to many specialist lenders willing to provide great deals to new and existing landlords.
Depending on the situation, there could also be other ways we could look to helping you obtain the finance to purchase a new buy to let, especially if you are an existing landlord. We could look to remortgage against one of your existing properties and get the finance to buy the property outright, using a remortgage rather than a purchase mortgage. For more information regarding buy to let mortgages specifically, head over to our page to see the different options available to you. Buy to let mortgages can be confusing at times so give us a call or enquire through our short on line form to see if we can help. Our experienced advisers have years of experience navigating through the buy to let mortgage market and can talk through your property portfolio, small or large and help you find the best way to purchase the new property or remortgage an existing one.
THINK CAREFULLY BEFORE SECURING OTHER DEBTS AGAINST YOUR HOME.
YOUR HOME MAY BE REPOSSESSED IF YOU DO NOT KEEP UP REPAYMENTS ON YOUR MORTGAGE.
Security is required on immovable property.
Late repayment can cause you serious money problems. For help, go to
moneyhelper.org.uk
Established In 1988. Company Registration Number 2316399. Authorised & Regulated By The Financial Conduct Authority (FCA). Firm Reference Number 302981. Mortgages & Homeowner Secured Loans Are Secured On Your Home. We Advice Upon & Arrange Mortgages & Loans. We Are Not A Lender.

First Choice Finance is a trading style of First Choice Funding Limited of The Old Courtyard, 103 Buxton Road, High Lane, Stockport, Cheshire. SK6 8DX. Copyright protected.