Do You Have Poor Credit And Would Like To Take Out A Remortgage Or Mortgage? - Get Real Help & A Free Confidential Quote From A Mortgage Advice Company Who Has Already Helped Thousands Of Customers Succeed In Remortgaging - Use Our 30 Years Of Experience To Get The Best Rate Remortgage Plans For You - Been Refused Elsewhere? - Don`t Give Up Yet.... You Could Still Remortgage Through Ourselves.
First Choice Finance have already helped thousands of customers take out a remortgage with poor credit. Join them by utilising our 30 years of remortgaging experience to get your free personal poor credit remortgage or mortgage quotation.
When you are unfortunate enough to have some adverse or bad credit it can have a big impact on your ability to obtain a remortgage, purchase mortgage or a home mover mortgage.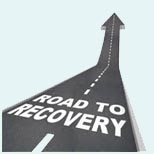 If you are not sure what to do next or are
worried about having a low credit score
- then have a no obligation, confidential conversation with a member of our UK mortgage team on
0800 298 3000
(freephone) or
0333 003 1505
(mobile friendly), to get the facts and figures on which of our remortgage or purchase mortgage options may be available to you, even with poor credit or a low credit score. Alternatively fill in our short
No Credit Check Online Enquiry Form
and we will start working on your mortgage straight away, coming back to you at your convenience.
All quotations are provided for free, so you can
get all the facts and figures before you decide to go ahead
.
First Choice are UK based, were established back in 1988 - and are a family owned company. We have already arranged over £1 Billion for our remortgage & mortgage customers - both with and without poor credit. We are committed to helping you get the remortgage you want on your current home for any purpose or to obtain the mortgage you would like to buy the property you are seeking,
whether or not you have been declined elsewhere
due to a low credit score or have impaired / bad credit.
Poor Credit Remortgages Availability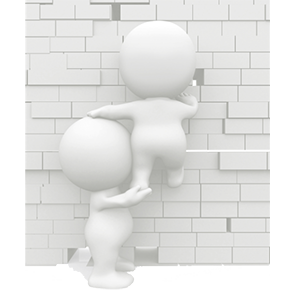 You may be surprised to hear that there are plenty of lenders seeking to help clients remortgage who have incurred some poor credit - a major factor in being approved is you wanting to improve or repair your credit profile. The main adverse elements that can be considered are; credit arrears, low score, C.C.J.`s and defaults - mortgage arrears may also be considered. Rates may be quite close to standard mortgages and usually reflect the level of adverse.
We have been successfully arranging mortgages & remortgages for poor credit or low score clients across the UK for a very long time.
Here are some scenarios we often come across;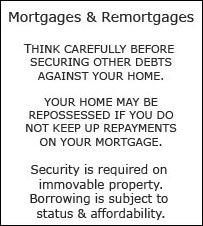 Perhaps you are looking to clear or refinance some or all of the poor credit through a debt consolidation remortgage and improve your credit score but cannot find a mortgage lender who is prepared to take on your specific case - this is just one area where we could help.
You may be committed to improving your cashflow or you may have some defaults, county court judgements or mortgage arrears on finance that were created beyond your control at the time - but now you feel better able to get back on top of your finances - We have helped consumers in this position before.
Alternatively you may be looking to buy a property but are worried about potential defaulted credit items or c.c.j`s? - All still may not be lost.
The good news is there are now mortgage and remortgage plans available
for people who have bad credit or complex circumstances.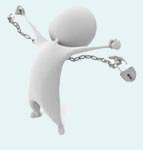 Sometimes they can be a little more expensive than so called prime mortgage customers, but there is not always a big gap at all. You may be pleased to see just how many genuine affordable mortgage offers are available to you if you know how to access them. This is another area where the First Choice specialist mortgage advisers could really help, because they have access to remortgage plans and lenders who accept customers who have had some poor or bad credit,
some of these poor credit lenders do not deal with the public directly
.
Declined Or Refused A Remortgage?
Being let down by a Bank, Building Society or other lending institution when seeking a remortgage can be demoralising and leave you feeling disheartened. It is important to realise that lenders vary widely in what they are looking for in a customer, for example some lenders rely much more on automated software to make decisions than others. There is much more to the mortgage scenario than just your credit score. Your personal mortgage adviser will match you to the mortgage plans as they know which of our different lenders consider which circumstances.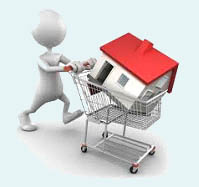 Their aim is to find a remortgage or purchase plan which both matches your needs and where you meet the lenders criteria. Just because you have been declined a remortgage when the `computer said no` it does not always mean that you are at a dead end or no one wants to help you. Having bad, poor or adverse credit is clearly not an ideal starting point but there are hundreds of thousands of people in the same situation right now and there are lenders that are keen to tap into such a large market.
Mortgages With Defaults, Low Credit Scores, Missed Credit Payments & Loan Arrears
Consumers can end up with adverse credit for a very large number of reasons. Often it is because they have not managed to keep up with the minimum repayments required on a personal loan, credit card, store card or higher purchase agreement they previously entered into. These missed payments are recorded and can be seen by potential lenders who you ask to provide you with a mortgage or remortgage. If you fall behind by 3 or 4 payments on a credit item it can then show as a default on your account for many years. The older a missed payment or a default is the less important it is in determining whether you will be declined or refused a mortgage. However the more missed payments and defaults you have the less lenders will be able to consider your application. Therefore sometimes clients with a few older defaults or just a few recent missed credit payments could still get access to the very best mortgage plans around. Satisfied defaults are ones that have been paid off since the account defaulted, these can be seen as less of a negative that an unsatisfied default so it may be worth clearing defaults on your credit file where possible, this can be an option via a debt consolidation remortgage to repair your credit profile.
Mortgage Arrears & County Court Judgements - Implications
Your adverse credit levels are often measured by lenders in units. Basically a particular type of bad credit item will be worth 1, 2 or 3 or even more units based on that specific mortgage providers view on the severity of that bad credit item. Recent Mortgage arrears and County Court Judgements are possibly the more serious poor credit items, especially if they have not been cleared. However as discussed before lenders have certain areas they prefer to others and they do not all target the same areas, so whilst your poor credit unit score with one lender may be too high and lead to a declined remortgage application another lender may ignore some of your missed credit items or give them less priority leading to an accepted remortgage application even with what you thought was a bad credit situation. By reading this you probably appreciate that having a bad credit record is time sensitive, so it is worth taking stock of your situation and seeing if you can use some of the money borrowed through a remortgage to pay of any current defaults, credit arrears or even county court judgements.
Can I Release Equity With Bad Credit?
Do I Need A Credit Check To Remortgage?
,
Will Poor Credit Affect My Mortgage Renewal?
,
How Can I Borrow More When Remortgaging?
,
Can I Release Equity With Bad Credit?
Remortgages allow for any equity that is stored in a property to be released – cash that can be used to consolidate debts, make home improvements, or simply to just have some spare cash in the bank. Because the mortgage is secured against a property borrowing money against your home may be a cheaper alternative to many shorter term finance options. Even if you have an adverse credit rating remortgaging may still be an option, allowing you to release some of the equity in your give us a call at First Choice Finance and we will be happy to discuss your needs and requirements
Can I Remortgage Without A Credit Check
If you are carrying out a simple product transfer remortgage then SOME lenders may not always carry out a credit check, if you are changing any aspect of the mortgage such as the mortgage amount or mortgage term all mortgage companies will require a credit check before approving a mortgage. Here at First Choice Finance we have excellent mortgage advisers who from a non footprint credit check from equifax will be able to compare the different mortgage plans from our lenders to best match your needs and requirements
Will Poor Credit Affect My Mortgage Renewal?
If you are looking to renew your mortgage missed payments, mortgage defaults and other negative aspects on your mortgage may have an adverse affect of your mortgage renewal. But even with a poor credit rating it is worth shoping around for the best mortgage product. Many borrowers, particularly those with a poor credit history, are reluctant to take advantage of the benefits a remortgage can offer. This common misconception is based on applications that you have been rejected in the past. However, with an estimated one in four homeowners having poor credit, more and more specialists lenders (known as sub-prime lenders) have started to cater exclusively for the poor credit market. As a mortgage broker First Choice Finance can offer mortgage products from high street banks as well as specialist poor credit remortgages, enquire online and get a no obligation mortgage advice, with no credit check from our enquiry form you will have nothing to lose in talking to us before embarking on your remortgaging journey. Many of these borrowers could make substantial savings by remortgaging, and switching to a different mortgage product that could dramatically reduce their monthly repayments.
Can I Increase My Mortgage When Remortgaging
Even with a poor credit rating you may be able to increase your mortgage borrowing depending on your LTV and exactly what issues you have on your credit rating, when you use First Choice Finance to remortgage you will receive qualified mortgage advice and have access to multiple mortgage lenders, all quotes are free and you will be under no obligation to proceed.
Why Try First Choice Finance?
Clearly navigating this complex remortgaging area involves various detailed criteria and critically being able to find mortgage lenders who are prepared to help you out. This is where First Choice Finance can give you a head start, by knowing which lenders are seeking which types of clients and being able to provide them with the correct supporting evidence and proper documentation on your behalf, we can help you get your mortgage or remortgage through whilst minimising stress and taking the headaches away from you. Fill in our online form, or give us a call on
0800 298 3000
(landline),
0333 003 1505
(mobile friendly) and let us help you get back on track.
THINK CAREFULLY BEFORE SECURING OTHER DEBTS AGAINST YOUR HOME.
YOUR HOME MAY BE REPOSSESSED IF YOU DO NOT KEEP UP REPAYMENTS ON YOUR MORTGAGE.
Security is required on immovable property.
Late repayment can cause you serious money problems. For help, go to
moneyhelper.org.uk
Established In 1988. Company Registration Number 2316399. Authorised & Regulated By The Financial Conduct Authority (FCA). Firm Reference Number 302981. Mortgages & Homeowner Secured Loans Are Secured On Your Home. We Advice Upon & Arrange Mortgages & Loans. We Are Not A Lender.

First Choice Finance is a trading style of First Choice Funding Limited of The Old Courtyard, 103 Buxton Road, High Lane, Stockport, Cheshire. SK6 8DX. Copyright protected.