Joint Loan Applications Improve The Chances Of You Getting The Amount You Want At A Competitive Rate - This Is Because In Terms Of Loans Two Applicants Can Be Better Than One - NOTE: We Only Need The Highest Earner To Complete Our Free Quotation Form Initially.
If you would like to make a joint purchase, embark on a project or deal with some debts alongside your partner, spouse, friend or a relative then a joint loan through First Choice Finance could be the solution for you. A
joint loan may allow you to borrow more money than you would alone
and could help you afford to finance your project or get on top of your debts together. We advise and arrange joint loans for homeowners. If you are not a homeowner or want to take out a personal unsecured loan we will offer to refer you to an associate personal loan broker to help you.
Whether you have
good or bad credit our UK joint loan lenders plans may have just the right loan
for you. Many couples use joint loans to help repair bad credit or to carry out some debt consolidation - but the loans can be used for virtually any purpose and the rates are competitive.
If you are a couple, relatives or friends who are prepared to join forces and are homeowners, then you could benefit from a joint loan to take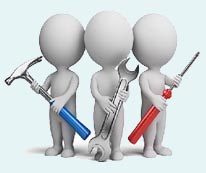 that holiday of your dreams, buy a new car or carry out home improvements & repairs. Call our UK team on freephone
0800 298 3000
or mobile friendly
0333 003 1505
to talk through your joint borrowing options confidentially - alternatively fill in our
Short Loan Enquiry
form and we will get cracking on your any purpose couples or joint loan today. We just need the primary applicant to complete this initial form. Even if you have been let down elsewhere, or are worried about a low credit score, we could still help.
Joint Borrowing To Consolidate Debts
You may have inadvertently built up credit cards, store cards and personal loans which are playing havoc with your family accounts and making it difficult to cover the household bills while keeping food on the table as well as keeping up the repayments. You are by no means alone in this scenario and refinancing your debts into one
joint loan could help make your combined finances more easily manageable
and give you some breathing room. By getting into a positive cash flow position it may reduce your stress levels and even allow for a few overdue treats such as nights out or a holiday. NOTE: You are likely to pay more interest by treating debts in this way
Joint Loans Expertise
First Choice Finance has over 30 years of experience in matching our customers with the right secured homeowner loans for them and we have extensive knowledge of how to get you the lowest joint loan rate. Call our finance team to get the latest rates on joint loans. Our large panel of lenders gives us access to some of the
most innovative and most recent products on the market
allowing us to arrange for our customers a bespoke no obligation joint loan proposal which is based on your overall circumstances and requirements and includes payment arrangements to suit.
Guarantor Joint Loans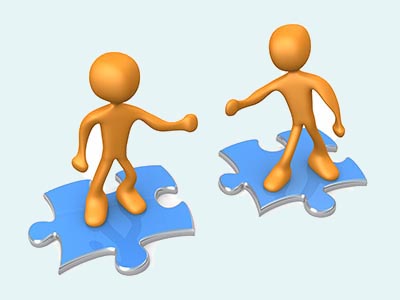 If one or both of you are not homeowners or property landlords then you may wish to consider a guarantor loan option. We do not currently arrange these in house but can offer to refer you to an associate company who do. These loans range from £1000 to £15,000 and entail one person taking out the loan but a guarantor supporting their application, agreeing to meet the repayments if they cannot. So it is important the two of you have a good relationship and agree to the responsibilities involved before taking any loan out together. You can find out more and enquire for guarantor joint loan services by looking at our
Joint Guarantor Loans
- which are unsecured.
Any Purpose Joint Loans
When we say any purpose loans the margins really are wide. The loan must though be for a legal purpose and be affordable, acceptance of the loan is based on your circumstances and affordability rather than your financial wishes. Time stands still for nobody and saving for the things you need and want can take a very long time when you have a family budget to consider so borrowing may be required, just ensure you borrow what you need and can afford. You might want to take your family on a well-deserved holiday before the kids get too old, maybe somewhere exotic and sun kissed, a joint loan can help send you on your way.
Your growing family may have the need for a new family vehicle, one with good safety features and room for a couple of kids, maybe you want to invest in a camper van or motor vehicle to take the family on extended trips to the UK or Europe.
Home Improvement Joint Loans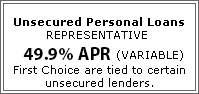 If your home needs a little sprucing, maybe in the form of a new kitchen or bathroom, some landscaping in your outdoor areas or even an extension or a conservatory to help you better utilise your space then a joint loan could be just what you need. If you own the property and have equity then it makes sense to spend on your property to maximise its potential as a living space for you and your family to enjoy for years to come, we have years of experience in matching couples like you to the perfect joint homeowner loans so find out if we could help you today.
Can Two People Get A Loan Together?
Do You Have To Be Married To Qualify For A Joint Loan?
,
How A Joint Loan Can Help People With Adverse Credit
,
Joint Loan Lenders
Can 2-3 People Take A Loan Together?
Yes joint loans can be taking out by multiple borrowers, the fact the loan is taken out my more than one borrower can have multiple advantages, firstly you should have multiple incomes this should make the loan easier to afford as well as possibly allowing you to increase the size of the loan. Joint loans can also help if one party has adverse credit, for a no obligation free quote please get in touch.
Can I Get A Joint Loan If We Are Not Married?
If you are unmarried then you could still qualify for a joint loan, it is important to note that both parties will be equally responsible to keep up the repayments and missed payments will affect the credit profiles of all the borrowers who are named on the loan agreement. When you are taking out a secured loan then both borrowers must be listed on the deed.
Joint Loans For People With Bad Credit
Borrowers with adverse credit may find it difficult arranging a loan through mainstream lenders. particularly on an unsecured basis. Because their past mistakes highlight their apparent unreliability when repaying money, many lenders will not take the risk and may refuse to lend to credit impaired applicants. If you take out a joint loan then you may find an increased chance of getting approved for a loan if one of you have a good credit profile.
If you have been recently refused a loan it is important not to start applying to multiple lenders who may again refuse your application. By doing so you risk causing further damage to your credit rating.
Joint Loan Lenders
First Choiec have direct access to numerous lenders offering a wide range of joint borrowing options, these include joint secured loans, joint mortgages and remortgages. Contact us to see if we can help.
Tuition fee Joint Loans
Another common reason for a couple needing joint loans is to help their children with tuition fees, it makes sense for a couple to want to jointly invest in the education of their children to help secure their future. Your child may have a talent which you want to be encouraged, perhaps there is a specialist school you would like to send them to which you don't have enough in savings to pay for. Many parents whose children are going to university are all for the idea of them furthering their education but are uncomfortable with them being burdened with debt for most of their lives and understandably want to help out where they can. Or maybe your child want some industry specific training which is not included in the curriculum, First Choice Finance knows that you don't want your children to suffer because you can't fund the education you want them to have. We offer joint loans to homeowners who want to invest in their children's future.
Our customers trust First Choice Finance to match them to the right secured loans for whatever purpose, if you would like to see how much you could borrow then get in touch with us today and speak to one of our loan team who will talk you through our lenders options and you could be on your way to realising your finance goals sooner than you think.
THINK CAREFULLY BEFORE SECURING OTHER DEBTS AGAINST YOUR HOME.
YOUR HOME MAY BE REPOSSESSED IF YOU DO NOT KEEP UP REPAYMENTS ON YOUR MORTGAGE.
Security is required on immovable property.
Late repayment can cause you serious money problems. For help, go to
moneyhelper.org.uk
Established In 1988. Company Registration Number 2316399. Authorised & Regulated By The Financial Conduct Authority (FCA). Firm Reference Number 302981. Mortgages & Homeowner Secured Loans Are Secured On Your Home. We Advice Upon & Arrange Mortgages & Loans. We Are Not A Lender.

First Choice Finance is a trading style of First Choice Funding Limited of The Old Courtyard, 103 Buxton Road, High Lane, Stockport, Cheshire. SK6 8DX. Copyright protected.