you need a mortgage - that is where we fit right in
.
The right to buy scheme works by offering a discount against the value of the property which is calculated based on the length of time you have been a tenant with a public sector landlord, the type of property you are buying and the estimated value of your property.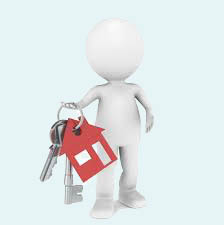 Together these factors can work out to be a significant discount; a discount which if you are planning on using a mortgage to buy the property can be used as the deposit needed for the mortgage lender often without requiring any contribution of your own deposit. This means that buying your council house and owning your own property can be a viable option without having thousands of pounds saved in the bank.
The right to buy your property
is a wonderful opportunity particularly for those who aspire to home ownership
. However, a decision to purchase a property should never be taken lightly, especially when you plan on taking out a significant commitment like a mortgage to do so. There are a number of things to consider as buying a home can bring added responsibilities. Finding out the monthly repayments you might be facing is important. Complete our short straighforward
on line enquiry form
for a no obligation free quote or contact the office on our mobile friendly number
0333 003 1505
or free phone on
0800 298 300
to speak to our right to buy adviser team, who can go through the ins and outs with you. You will then have the facts and figures to help you decide whether or not you feel buying your council house is going to be an affordable option.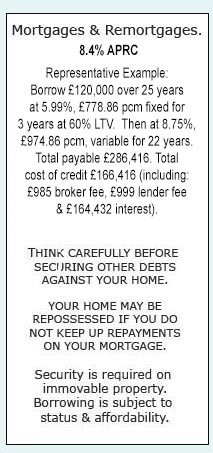 Right To Buy Mortgage
Owning a home can be an asset for you and your family for the future and in contrast to renting a council house can provide you with added freedom like being able to make changes to your home without asking for your landlords permission. How to buy your council house is a key question and there are a few important steps you need to go through in order to be offered the right to buy your council house and then be able to purchase it. Unless you already have the funds available; which is not a viable option for most people, you will need to get a right to buy mortgage to allow you to buy a council house. The basic steps in getting a mortgage for your right to buy are as follows:
Apply for RTB papers: First things first are to establish the figures and details you are going to be faced with. If you apply for your right to buy with your council, if it is accepted you will be issued with your RTB papers. These will document the council valuation, the discount you are to be awarded and also crucial details in connection with the property type and construction. All necessary information if you need a right to buy mortgage to purchase the property.
Secure a decision in principle
: A decision in principle (DIP) or sometimes referred to as an accept in principle (AIP) is a provisional accept from a mortgage lender and indicates that you might be able to get a mortgage. Getting a provisional accept from a lender can be a tricky one, in particular with RTB mortgages as the criteria that is acceptable varies from lender to lender. Everything from your previous adverse credit to the construction of your council house will play a role. To save time and possible unnecessary costs in your process, approach a knowledgeable company like ourselves to get the leg work done for you and select the mortgage provider most suitable for your individual needs and circumstances.
Purchase your council property: Once you have got the first two hurdles sorted you can submit your application to the mortgage lender for it to be assessed, if everything is acceptable for the mortgage provider your right to buy mortgage will be offered. At this point the solicitors you have appointed will get into action and with the finance you required to purchase your council house all in place will finalise the purchase from your local council and you will be a proud owner of a property, no longer a council tenant.
How to buy your council house can be broken down into a few simple steps but navigating the process is often confusing at times throughout the process, most commonly when it comes to getting your right to buy mortgage. Having an experienced adviser with extensive knowledge of the RTB scheme can prove invaluable. If you would like a free quote for a possible right to buy mortgage contact us on
0333 003 1505
(mobile friendly) or
0800 298 3000
(free from a landline).
The Right To Buy In Scotland Or Wales
How to buy a council house in Scotland, is a question that no longer needs to be considered as the right to buy your Scottish council property was no longer available from the 1st August 2016. The scheme was very similar to purchasing a council house in England and there were a number of lenders offering competitive interest rates for people looking to buy their council house in Scotland. Unfortunately Wales too have decided to no longer offer the right to buy scheme to council tenants. Should the option be re-instated in the future it is key to remember that a number of lenders will allow you to use the council discount as a deposit for the mortgage which means that you might be in a position to buy your council house if you are in Scotland sooner than you think. You will need funds in place to cover other costs involved with purchasing a property such as solicitors` costs and possible mortgage fees so considering your options is important. That way you will have time to save what you need and take advantage of the discount being used as a deposit. If you have the option to buy your council house, home ownership doesn`t necessarily have to be a pipe dream for the future. If you would like to discuss your options and get an idea of the rates currently available, please contact the office as soon as possible on
0333 003 1505
(mobile friendly)
0800 298 3000
(free from landline) to speak to a qualified adviser, you might be surprised to find that your mortgage payment could work out cheaper than you are currently paying on your council rent.
The Welsh Right to Buy scheme was available to secure tenants of local authorities and assured tenants of registered social landlords, often known as housing associations who had previously moved from their homes with a local authority normally in a previous stock transfer. If the scheme is restarted and you are unsure if you fall into one of these categories you can contact your local council and they should be able to clarify how you can buy your council house. Just like when buying a council house in England, the longer you have been a tenant the greater the discount you will be rewarded with. The difference may come in when you consider the maximum discount offered, in Wales if you were eligible to buy a council house the maximum discount you were offered was circa £16,000. The qualifying period for the discount can include time spent in different homes provided they were also eligible, meaning that you could already qualify to buy a council house.
Buying A Council House With Bad Credit
As Right to Buy mortgages are seen by many mortgage lenders as a specialist product, if you have had previous adverse credit it can restrict the number of lenders that might be available to you. Fortunately, as we have extensive experience with both bad credit mortgages and Right to Buy mortgages we have access to a specialist Mortgage lender, Cheshire Mortgage Corporation who are willing to provide mortgages on a Right to Buy basis if you have had previous adverse credit, provided you fit with all other criteria. Cheshire Mortgage Corporation can consider a variety of adverse credit from missed payments, to defaults and CCJs and these could have been within the last year. They are also willing to provide mortgages to buy a council house if your property has been deemed as defective construction or an unusual property type, something that will often cause you problems if you are looking to get a Right to Buy mortgage on the High Street.
With all of the factors that go into assessing a mortgage to purchase your council house, how to buy a council house might seem like a complicated question but it can all be broken down into understandable and manageable steps if you approach an understanding mortgage broker like ourselves. Some of the lenders, like Cheshire Mortgage Corporation can see the value of using an experienced mortgage broker and will only offer their mortgages through a mortgage intermediary. If you are looking to buy your council house with bad credit, you can save yourself time and possible unnecessary stress by contacting the office and speaking to one of our qualified advisers. Our advisers can use their knowledge and expertise to find the most suitable mortgage for your individual needs and circumstances, which could result in being a mortgage on the high street but if not you can be safe in the knowledge that we might have another option for you. Call the office at your earliest convenience on our free phone number
0800 298 3000
or mobile friendly
0333 003 1505
and ask to speak to an adviser.
Housing Association Right To Buy
If you are currently a tenant of a housing association looking to buy your house you will have to apply through a scheme known as the Right to Acquire. Similar to Right to Buy which is the most important part of how to buy your council house, the Right to Acquire allows many housing association tenants to buy their home at a discount. You might be eligible to apply if you have been a tenant of a public sector landlord for only three years and could receive a discounted purchase price of up to £16,000 less than the value of the property. If your landlord is a housing association, council, the armed services or an NHS trust or foundation, you could be eligible to apply. There is some other criteria that must be met in connection with the property so it is always best to contact your landlord to see if you can apply to buy your home. As the current ways to buy a council house are likely to be extended to housing association tenants it is important to keep up to date with the discounts you might receive and whether you are eligible to ensure that you are taking advantage of the opportunity to own a property if you wish. If you would like further information on how to buy your council house or housing association property contact the office on
0800 298 3000
(landline) or
0333 003 1505
(mobile friendly) to make an initial enquiry and speak to a friendly and understanding adviser.
THINK CAREFULLY BEFORE SECURING OTHER DEBTS AGAINST YOUR HOME.
YOUR HOME MAY BE REPOSSESSED IF YOU DO NOT KEEP UP REPAYMENTS ON YOUR MORTGAGE.
Security is required on immovable property.
Late repayment can cause you serious money problems. For help, go to
moneyhelper.org.uk
Established In 1988. Company Registration Number 2316399. Authorised & Regulated By The Financial Conduct Authority (FCA). Firm Reference Number 302981. Mortgages & Homeowner Secured Loans Are Secured On Your Home. We Advice Upon & Arrange Mortgages & Loans. We Are Not A Lender.

First Choice Finance is a trading style of First Choice Funding Limited of The Old Courtyard, 103 Buxton Road, High Lane, Stockport, Cheshire. SK6 8DX. Copyright protected.