When buying a house many of us will purchase using a joint mortgage. A joint mortgage is a mortgage that is shared between one or more people, usually between you and your partner. In the event of separation or divorce this usually needs untangling.


There are many homes left to families through wills, resulting in multiple members going on the mortgage or the property deeds at the same time. At some point one or more of these may wish to take out their proportion of the equity or choose to buy the house from the other parties.


Cases are becoming more common where a combined joint house ownership mortgage may be between yourself and a member of your family or a friend. If circumstances change down the line it may be necessary to extricate one person from the commitment.


Finally there are many investment properties (often referred to as buy to let homes or portfolios) which may have either business partners or families as co-owners that may require the ownership / mortgage structure altering.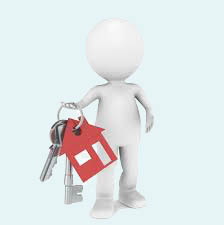 There are clearly plenty of reasons why you may wish to buy out a person listed on the property deeds and / or your mortgage. Although this can be a little daunting, you are not alone. It is
in fact very common for the need to buy someone out of a property to arise
and over the last 30 years we have enabled a multitude clients to get this done smoothly and swiftly. This can be via a transfer of equity mortgage or one of the other financial settlement solutions we facilitate to redistribute the ownership, equity within the home and any mortgage repayments to the mutual satisfaction of all parties.
To find out your options via a free confidential quote from our trusted and experienced UK adviser team please call for free on
0800 298 3000
or
0333 003 1505
(mobile friendly) to talk through your scenario confidentially, alternatively fill in our short
on line enquiry form
and we will start to work on a solution to suit your time frames. Our advice is confidential and you will be given all the facts and figures for your various options without any obligation whatsoever - so that you can make an informed decision as to how you proceed with the buy out or transfer.
Transfer Of Equity Mortgage
This may sound quite a complex product but actually, when in the right hands,
it can be fairly simple and inexpensive to resolve the challenges around transferring a property into your name
solely or indeed into your name and another new person. It works by moving the mortgage balance and payments over to you whilst at the same time removing the other person from both the mortgage and the property. You can even use this method to raise some additional capital from the property to either `buy out` the other previous joint owner or to renovate the property for you or someone else to live in it.
Reasons Why People Need To Be Removed From A Mortgage And Property Title.
The most common reason is, sadly, the irreversible breakup of a relationship, resulting in one owner staying in the property while the other person leaves and is removed from the title deeds.
The person removed will often require their share of the equity releasing in money
, this can often mean the person who is left on the mortgage agrees to taking out additional borrowing to carry out the transfer of equity. Again this is a common practice and we work with you to make sure any revised mortgage repayments are affordable.
One of the first steps is to calculate your current mortgage equity and loan to value, get your current mortgage balance and a current valuation of the property, the difference between these two figures is how much equity you have jointly in the property. During your split you will calculate your assets including your property equity, you will then decide how much pay out the other home of the property wants to be removed from the mortgage, this is known as transfer of equity. The split in equity is not always an equal split 50/50 often the amount will vary depending on other factors, these can include other joint assets as well as in some cases how much each person has put in at the beginning of the mortgage.
The transfer of equity can often be carried out by remortgaging the current property, this will often result in a larger mortgage for the one remaining home owner. First Choice Finance have lots of experience helping people buy their partner out of a property and will be happy to talk you through the process and explain how buying someone out of a house works, from beginning to end.
To find out if you are eligible just complete the simple form above and one of our qualified advisors, who has access to a wide range of transfer of equity mortgage deals and mortgage rates including some not available to the public directly, will contact you to advise you on the best way to proceed and answer any questions you may have.
Buying Partner Out Of Joint Mortgage
There are many things to consider when thinking of buying someone out of a mortgage, one of the biggest considerations is the fact that in most cases the remaining person left on the mortgage will end up having to borrow more money on the property, resulting in an increase in the monthly mortgage payments while simultaneously having a reduction in your household income, when enquiry to us for a transfer of equity remortgage we will go through your monthly income and outgoings calculating your affordability of the new mortgage.
Can you remove someone`s name from a mortgage without remortgaging?
Can a joint mortgage be turned into a mortgage for single borrower?
How do I carry out a transfer of equity after a divorce?
Help to buy transfer of equity after a break up?
What are the mortgage options when getting divorced?
Can you remove someone`s name from a mortgage without remortgaging?
It may be possible to do this. One of the key elements will come down to the mortgage lender agreeing to someone coming of the mortgage. A mortgage provider is likely to look at how the mortgage payments are going to be serviced (i.e. paid...) if one of the borrowers is released from the commitment. So if the person buying out is in a strong financial position to meet the mortgage repayments they probably stand a better chance of getting this done without going through the remortgaging process.
Can a joint mortgage be turned into a single borrower mortgage?
In the case of a joint mortgage both applicants will have normally applied for the mortgage together and the lender will have approved the loan on that basis. The existing lender may consider you switching to a single borrower mortgage and will probably need to carry out affordability assessments (amongst other areas) before making a decision. However you may decide to approach another mortgage provider and seek to remortgage the home in question into your name only with a new mortgage on new rates and terms to suit your affordability. This may be especially the case if you are looking to increase the mortgage amount to pay off the person coming of the property / mortgage.
How do i carry out a transfer of equity after a divorce?
Once divorced you and your partner are able to pursue your own credit applicants as single people. In some cases one of the ex partners will have left the marital home but may still have a stake in the property through the divorce settlement. You can look to `buy out` this person by taking out a transfer of equity mortgage / remortgage. Basically borrowing more from a new (or current) mortgage provider to get the property and mortgage in your sole name or in joint names with your new partner where applicable. You can speak to our mortgage adviser team about this fairly common practice to get the facts and figures on your transfer of equity mortgage options then choose whether to proceed or not.
Help to buy transfer of equity after a break up?
Following the success of the help to buy leg up `equity loan` for purchase mortgages on new builds over the past few years - unfortunately (but inevitably) the new phenomenon of what to do with help to buy after a relationship break up has arrived... The help to buy element of the ownership represents up to 25% of the property value at any one time. 5 Years after the government loan is granted interest becomes payable monthly thereafter (at 1.75% at the time of writing) until the property is sold or the equity is paid back. If separating you could potentially pay down their share of the equity loan as part of the settlement if one remains, or you could sell the property to pay back the total equity loan and agree a fair split of any monies left over. Failing that you should contact your help to buy scheme administrator to request the documents required to transfer the liability between the parties involved and we would recommend you seek legal advise to formalise the disentanglement.
What are the mortgage options when getting divorced?
There are a few well trodden paths to resolving mortgage issues when getting divorced. In the main the best route will depend on how flexible your existing mortgage provider is, the individual income of the separated parties and whether more money is required from the property as part of the final settlement. In the latter scenario you can look at a sole party remortgage, a transfer of equity mortgage, a secured loan / second mortgage in sole name (whilst removing the other party from the existing mortgage where possible / applicable) or for older divorcing couples there may be the option of using equity release via a lifetime mortgage as a way to generate a final settlement sum and for one party to remain in the home. As for the outgoing party they can the apply for a new mortgage elsewhere in their own name but if they have not been fully removed from the matrimonial mortgage commitment then these repayments will be taken into account when assessing affordability of the onward mortgage as will the conduct of the mortgage on the marital home. Clearly not straightforward so get some good legal advice and finance / mortgage advise before agreeing to a route.
How to calculate buying someone out of a house UK?
The first step to buying out an ex partner is to go through the divorce process and calculate how you are splitting up your joint bank accounts and asserts, this will give you the amount of money you need to borrow to buy out the equity owned by person with whom you jointly owned the property with. The cost of the transfer of equity mortgage will depend on your credit profile, the loan to value and a few other elements, one of our mortgage advisers will be happy to discuss your needs and requirement and calculate what your new mortgage repayments will cost you.
How long does it take to buy someone out of a joint mortgage?
This will depend greatly on how amicable the separation is, if you are going through a bad breakup then you will probably face time between solicitors splitting up the joint estate before you are in the position to arrange finace to buy the other owner from the property, once you have agreed the amount you need, we can help you arrange the mortgage finance that you need, in the similar time frame as a normal mortgage around 3-4 weeks.
Buying a partner out of a property
In some circumstances you may have multiple properties between you and your ex-partner, these include your family house, buy to let property or holiday homes. These properties will be divided between you are your former partner, with the equity moving from one property to another depending on your separation / divorce agreement. We as mortgage advisers can help you arrange a remortgage you need to carry out any transfer of equity that you may need to carry out.
THINK CAREFULLY BEFORE SECURING OTHER DEBTS AGAINST YOUR HOME.
YOUR HOME MAY BE REPOSSESSED IF YOU DO NOT KEEP UP REPAYMENTS ON YOUR MORTGAGE.
Security is required on immovable property.
Late repayment can cause you serious money problems. For help, go to
moneyhelper.org.uk
Established In 1988. Company Registration Number 2316399. Authorised & Regulated By The Financial Conduct Authority (FCA). Firm Reference Number 302981. Mortgages & Homeowner Secured Loans Are Secured On Your Home. We Advice Upon & Arrange Mortgages & Loans. We Are Not A Lender.

First Choice Finance is a trading style of First Choice Funding Limited of The Old Courtyard, 103 Buxton Road, High Lane, Stockport, Cheshire. SK6 8DX. Copyright protected.