Through 25 years experience First Choice Finance have a wide selection of finance options available including; personal loans, guarantor loans, mortgages, remortgages and secured loans. Whatever finance plan or amount you are looking for firstly get a feel for the mortgage or loan repayments you can afford with our free finance calculators.
What is the purpose of a finance calculator? When you are looking at taking out finance, a loan or mortgage calculator can be a handy tool to give you a basis to work off and an idea of what repayments you might have. First Choice Finance has a collection of free, simple to use and hassle free finance calculators for you to utilise. Once you have an idea of the numbers involved simply fill in the 1 minute
on line enquiry form
or call us on
0800 298 3000
/
0333 003 1505
. We can provide you with personal confidential quotes on many mortgages, remortgages, homeowner loans and secured finance options.
Mortgage Calculators

Mortgage Repayment Calculator
Calculate the cost of a mortgage, know exactly your monthly costs and total amount repayable

Debt Calculator
Consolidating your existing finance debts into a mortgage could help you reduce your monthly outgoings

Mortgage - Loan To Value
Calculate the LTV for your mortgage, helping you understand what mortgage plans could be available to you.
Loan Calculators

Loan Repayment Calculator
Use our finance calculator to work out the cost of your repayments on different loan amounts.

Debt Calculator
Calculate the cost of consolidating your existing finance (loans, credit cards, store cards)

Loan To Value Calculator
Knowing your loan to value on any finance will help you better understand what loan or mortgage may be available
Whatever type of finance you are considering it is important that you carefully consider the different aspects of taking out a loan or a mortgage, from calculating the loan to value, monthly costs of the repayments and how extending your loan or mortgage term will impact on your payments. Here at First Choice Finance we have experienced mortgage advisers and loan underwriters who can talk you through the facts and figures of the different loan and mortgage options available to you. We also provide numerous free mortgage and loan calculators on our website to help you understand the figures of the different finance options.
Car Finance Calculator
If you are looking at purchasing a car on finance then First Choice Finance have a large range of finance options available that includes both unsecured personal loans and guarantor loans. Using our free loan repayment calculator allows you to figure out how much the loan will cost you over the term as well as what your monthly repayments will be a different interest rates. Buying a car or conservatory with the money in your hand from one of our lenders can give you extra buying power and avoid being tied into the retailers finance terms and calculations.
Calculate Your Mortgage Repayments
Use the mortgage calculator tool to find out how much your monthly mortgage repayments are likely to be. It is important to remember that the figures are only a guide. Please enquire online or call our in house finance team on
0800 298 3000
for more information on some of the mortgage or loan finance plans available and get expert mortgage advice from qualified advisers. We could help you obtain the finance you require for virtually any purpose and with terms from just one to twenty five years affordable financing can be achievable with our help.
Finance Calculator Online
You may be surprised how easy it can be to get a basic idea of how much a loan might cost you. A few clicks of your mouse and you can already be on your way to establishing what your new monthly loan repayments might be.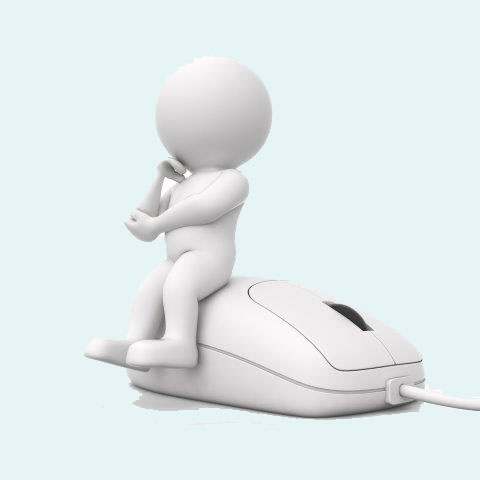 Aside from just crunching the numbers there are a few other calculators that can come in handy to give you a more accurate idea of not only the payments you might face but point you in the direction of the rates and products available to you. Here at First Choice we pride ourselves on giving you access to these key tools. We have available, among a few others:
A Repayment Calculator - See capital and interest payments for any rate or term.
A Loan to Value (LTV) Calculator – For homeowner / buyers to see your %LTV needed.
A Consolidation Calculator – See how much you pay now on credit compared to how much you will pay if you refinance.
Whether you are looking for the figures for a mortgage or loan our finance calculators will have you covered. If you have any questions about the finance calculators, or you want to see how the figures relate specifically to your loan requirement call our team on
0800 298 3000
(landline)
0333 003 1505
(mobile friendly) to speak to one of our knowledgeable finance advisers alternatively complete our short
on line enquiry form
and we will call you .
Loan Repayment Calculator
The loan repayment calculator is a useful and flexible finance calculator that can work out your repayments for loans of all shapes and sizes. It is important to remember that we can provide you with access to any purpose loans, with that in mind the calculator can work as a car finance calculator just as well as a personal loan finance calculator. If you want to get an idea of the payments that might be involved with the loan you are after then head over to our loan repayment calculator page. It is important to remember that whilst the calculator can establish the figures for your finance, it won`t be able to tell you what loan might be most suitable for you or what rate you will get, or give you an accurate representation of the rates that might be available to you. For that, you need to speak to one of our finance team who will be able to establish which loan or mortgage from our lenders would be most suitable for your individual needs and circumstances. Contact our in house finance team on
0333 003 1505
(mobile friendly) or
0800 298 3000
(landline).
Loan To Value Calculator
One of the crucial factors when you are looking to purchase a new home, move house or refinance in particular is to establish your overall financial position. A significant component for understanding this is to establish your current loan to value. Essentially what it means is working out how much the loan you need is, in comparison with how much your property is currently worth. With this in mind this finance calculator is especially important for mortgages or secured loans and will be an important factor in deciding what interest rate might be available to you. Once you have this information to hand it will help you narrow down the products that might be available to you and save you time you might have spent looking at unsuitable products. Once loaded with this information contact us on the above numbers to receive a free quote with absolutely no obligation to proceed.
Debt Consolidation Via Remortgage Finance Calculator
A debt consolidation loan can be a personal or secured loan, with the idea being that you consolidate a number of expensive loans into one loan that may be cheaper. Debt consolidation can reduce your monthly payments and make it easier to manage your finances with fewer payments on a monthly basis. The debt consolidation calculator can save you plenty of time calculating your finances. You simply input your outstanding balances and monthly payments on any current credit commitments that you wish to consolidate along with the rate and term that you think your loan may be subject to. It then calculates how much you could possibly save on a monthly basis according to your current finances. This route can end up offering you a significant and immediate saving each month. Bear In mind you will probably pay back more over the term, so only borrow what you need. To use the finance calculator in action based on your personal situation head over to the consolidation calculator.
What is important to remember is that there may be implications for doing this, with a secured loan or remortgage you would be securing the debt against your home and you could end up paying more in total than your debt might cost you if you did not consolidate it. With an unsecured loan you may not be able to borrow enough or over a long enough term to be able to afford the repayments. To discuss your current financial position with an understanding finance adviser and how you might improve your cashflow from consolidating debt, please call free phone on
0800 298 3000
or on our mobile friendly number
0333 003 1505
. We can provide a free quote for plans based on your individual needs and background.
Calculate your monthly loan repayments online - Free loan quotes
Before you consider borrowing a substantial amount of money, you should have an idea about how much you`ll be paying back – something you`re able to do with the First Choice Finance loan repayment calculator.
We can help you to obtain a homeowner secured loan from £3,000 to £100,000 and using a remortgage calculator or loan calculator lets you toggle with the repayment period and how much interest you`d be paying, as well as the amount you raise over that time so that you can find a monthly repayment that works for you.
The great thing about our loan repayment calculator is it`s totally open and honest – you`ll not only be able to see how much you`ll be paying back each month, but also the total amount that you will pay back if you keep the loan for the full term, so that you have all the facts in front of you before you make any decision.
You can put the money you get from a secured loan to any purpose – you could even put it back into your house in the form of home improvements, like installing a new kitchen or adding a new conservatory or bedroom space.
Alternatively, you could use it as a debt consolidation loan so that you can settle your outstanding unsecured loans. This will leave you with less to pay back each month and therefore ease your cashflow, but you may end up paying more in interest over the course of the loan.
Bear in mind that the figures you get from the loan repayment calculator are only a rough guide – to get a dedicated, no-obligation quote, enquire via firstchoicefinance.co.uk, or give us a call from a landline on
0800 298 3000
or
0333 003 1505
from a mobile  
THINK CAREFULLY BEFORE SECURING OTHER DEBTS AGAINST YOUR HOME.
YOUR HOME MAY BE REPOSSESSED IF YOU DO NOT KEEP UP REPAYMENTS ON YOUR MORTGAGE.
Security is required on immovable property.
Late repayment can cause you serious money problems. For help, go to
moneyhelper.org.uk
Established In 1988. Company Registration Number 2316399. Authorised & Regulated By The Financial Conduct Authority (FCA). Firm Reference Number 302981. Mortgages & Homeowner Secured Loans Are Secured On Your Home. We Advice Upon & Arrange Mortgages & Loans. We Are Not A Lender.

First Choice Finance is a trading style of First Choice Funding Limited of The Old Courtyard, 103 Buxton Road, High Lane, Stockport, Cheshire. SK6 8DX. Copyright protected.