Highest Loan To Value Purchase Mortgages And Remortgages - Low Rate Loans From £5,000 To £150,000 - Release Your Equity With An Equity Release Plan
Are you getting to the end of the month and there is just not enough money left? A First Choice Finance debt consolidation loan could help you restructure your existing debts and ease your cash flow. Our customers aim is to consolidate their current credit cards, loans and store cards into
one lower manageable monthly repayment
. This is achieved using one combined loan that can range from a little as £3,000 up to £100,000 to suit your needs. Unsecured and secured loans are available from our lender panel. Unsecured loans can be arranged from as little as £500 up to maximum of £20,000 dependent upon your credit history and affordability, whereas for larger loans up to £150,000 our lenders are offering homeowner secured loans, which as a minimum require you to be a homeowner or mortgage payer.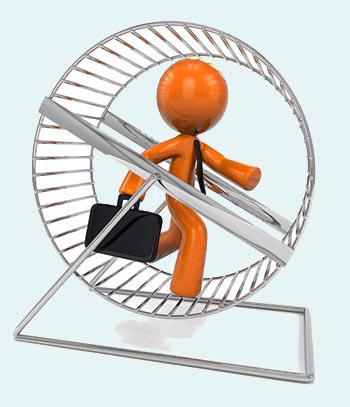 Consolidate Your Existing Debts
Consolidating your existing debts could be a positive way of simplifying your finances. We have been helping UK consumers to
refinance credit commitments to improve their monthly cash flow and get debts back under control
for over 25 years. To discuss your options confidentially call our UK based debt help team for free on
0800 298 3000
or dial mobile friendly
0333 003 1505
- otherwise simply complete our short
on line enquiry form
and we will call you. You could also use a debt consolidation loan to reduce your monthly payments by extending your loan term, although you may end up paying more over the term of the loan, so work through the numbers with our help first.
Do you feel a little like a hamster on a wheel, going round and round your finances but not moving forward? First Choice Finance could even help you consolidate your debts if you have missed payments on your existing credit and get you out of the debt cycle with a wide selection of lenders we have specific loan plans to suit many different circumstances.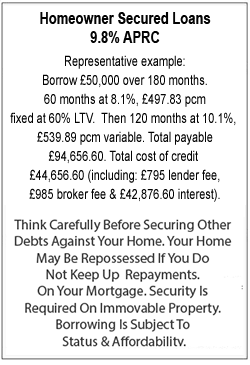 Store Card and Credit Cards Debt Consolidation

Credit cards are often used by many people for short term finance as a result, if you are leaving large amounts of money owed on your credit card and you are only paying back the minimum amount each month, you could only be paying back the interest. The credit can then become a debt that sticks with you for a long period of time without reducing. First Choice Finance can offer you a credit card consolidation loan that will enable you to pay of the balances on your cards and structure your monthly repayments so you are actually paying back the debt. Also as credit cards are designed for short term lending you may find we could reduce the amount of interest you are repaying by finding you a loan at a lower APR, this is dependent on your circumstances and how long you arrange the credit card consolidation loan over.


Payday Loans Consolidation

First Choice Finance do not arrange payday loans. Payday loans can be useful if used correctly if you need to borrow a small amount of money (less than £1000) over a very short timeframe (a few weeks). Effectively pay day loans offer you short term loans to bridge an unexpected gap in your monthly finances, it is important these issues are resolved quickly though, as the very high rates these loans have (often over 1000 percent) means you can incur interest quickly and the debt can quickly spiral to a much larger debt. First Choice Finance can help you consolidate any such debt you are struggling to pay down into one of our debt consolidation loans, enabling you to structure your repayments, if you are having trouble paying back your pay day loan or are finding you are having to keep using them to get through each month, please call us and we will always try to offer you a real, long term solution to your debt problems.


Other Debts

It`s not all about debts on credit cards, store cards or payday loans. Many of us can find ourselves with more debts than we expected for all sorts of reasons. For example; a home extension that ran over budget, a conservatory project that escalated or even a minor roof leak turning into a major refurbishment. Whatever the reason behind having these debts, you are not alone and we could help you consolidate all your existing debts into one debt consolidation loan. That can even include car finance, higher purchase or just existing personal loans. Depending on your existing credit agreements we will work with you to reduce your outgoings wherever we can, making these other debts easier for you to manage.


Alternatives to Debt Consolidation Loans.
Thought about consolidating your debts into your mortgage? Debt consolidation remortgages are an alternative to using a loan to consolidate your debts. By changing your mortgage through a remortgage, you may well be able to get lower rates and by folding your other credit into your monthly mortgage payments your finances could be simpler to manage. Clearly this is not a decision to be entered into lightly. Fortunately First Choice Finance are experts in providing both debt consolidation loans and mortgages or remortgages and will be happy to discuss these options with you.
Please visit our debt consolidation mortgage page for more information
Reduce Your Monthly Outgoings
If we continue living beyond our means financially then consolidating our debts will not help in the longer term, as we will just incur more new debts as time goes on. The key is to examine all your monthly income and outgoings and see if you can make any savings. You may find that by reducing your nights out, walking instead of using your car or indulging in a few less shopping sprees you could keep your finances straighter. Setting a budget for spending (and sticking to it) which can then be used in conjunction with either a debt consolidation loan or refinance mortgage to help really reduce the pressures you are probably feeling, especially if you have already incurred significant debts.
Debt Management / IVA / Bankruptcy
Debt management , IVA`s and Bankruptcy are none lending debt solutions and can be used to clear your debts subject to you meeting the criteria and in the case of IVA your main creditors will need to accept the terms. With both debt management and an IVA you will still have to make significant monthly repayments for many years after you start the plan. Therefore you should explore what other solutions may be available to you based on the money you have available to pay down your debts. It is important to note these are very serious financial commitments to enter into and if you enter into any of these then your credit rating will probably be damaged for many years to come. With these schemes because you have not paid your creditors back in full, they will usually record this on your credit record for other lenders and financial institutions to see. This is why you will often struggle getting finance such as loans, higher purchase, mortgages or interest free retail credit. For example once you have entered into debt management or an IVA, when your current mortgage deal ends and you wish to look at a new lender or improved product mortgage providers will check your credit profile, meaning that when your current low or fixed rate period of your mortgage is over you may unable to remortgage for some years and be stuck at whatever rate your deal reverts back to. That being said these solutions do work for some people who manage the payments properly. All we suggest is that you please ensure you are fully aware of all the implications before entering into debt management, IVA or bankruptcy.
Calculate how consolidating your debt will affect your payments
When you`re looking to refinance your outgoings, you should try out First Choice Finance`s debt consolidation calculator.
Your spending could well have outstripped incomings over recent months or even years, after the Office for National Statistics indicated that Consumer Price inflation has consistently outperformed average earnings growth since the second part of 2009.
This means that the cost of buying things has gone up at a faster rate than wages, so even if what you`re being paid does go up, in real terms it may have been going down for a number of years now.
To maintain your existing standard of living, you may have taken out more loans or used your credit cards and if you`re now struggling to meet your repayments, you may need our debt consolidation calculator to see how taking out a homeowner secured loan could help.
The calculator`s simple to use – all you need to do is put in the total and monthly payments you make on your outstanding loans or credit bills and then you can alter the interest rate, term and amount of the refinance loan to see which combination may help you reduce your outgoings.
The debt consolidation calculator is free to use, so you can play about with it as much as you like, but you just need to bear in mind that whilst your monthly outgoings may decrease, you could end up paying more in interest costs over the term of the loan.
As with many things it is a balance, avoid borrowing more than you need but do keep on top of your existing repayments one way or another otherwise you will probably end up with bad or adverse credit.
To talk about your options, call one of our finance experts – you can reach them for free from a landline on
0800 298 3000
or from a mobile on
0333 003 1505
. Alternatively, you can head straight to the debt consolidation calculator, which you`ll find at firstchoicefinance.co.uk and apply on line.  
Homeowner Secured Loans
9.8% APRC. Representative example: Borrow £50,000 over 180 months. 60 months at 8.1%, £497.83 pcm fixed at 60% LTV. Then 120 months at 10.1%, £539.89 pcm variable. Total payable £94,656.60. Total cost of credit £44,656.60 (including: £795 lender fee, £985 broker fee & £42,876.60 interest)..
Late repayment can cause you serious money problems. For help, go to
moneyhelper.org.uk
Established In 1988. Company Registration Number 2316399. Authorised & Regulated By The Financial Conduct Authority (FCA). Firm Reference Number 302981. Mortgages & Homeowner Secured Loans Are Secured On Your Home. We Advice Upon & Arrange Mortgages & Loans. We Are Not A Lender.

First Choice Finance is a trading style of First Choice Funding Limited of The Old Courtyard, 103 Buxton Road, High Lane, Stockport, Cheshire. SK6 8DX. Copyright protected.