Highest Loan To Value Purchase Mortgages And Remortgages - Low Rate Loans From £5,000 To £150,000 - Release Your Equity With An Equity Release Plan
Is equity release a good way to release capital from your property? With many current equity release rates at a competitive level and our having access to multiple equity release market leading rate providers, using equity release to raise some cash can be a cost effective way of staying in your home that you have worked hard to keep, whilst living the life you envisioned as you get older.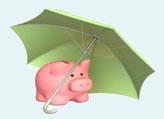 Over the years many of us realised the value of owning a property, a place to call home. Having such an asset has put many people in a great position financially from an equity or home ownership point of view, but what happens when you need to spend that equity? If you would like to talk to one of our advisers about equity release and find out how we can help you release the money you want together with how much you could call our team on
0800 298 3000
or fill in our short
releasing my equity enquiry form
and we will call you.
As the costs of living are inevitably on the rise it is understandable for people to be feeling the pinch in our later days when there isn`t as much disposable cash coming in. This is where the current equity release rates are key. Because even though you do not have to make
any repayments whatsoever
during your lifetime in your home, the rate you borrow the equity release funds at will dictate how much will come off your estate when the agreement ends. If you own your property outright or even if you have a mortgage and have been paying your mortgage payment each month for years, you have steadily been building up equity in your home, couple that with any rises in house prices and you could have a sizeable amount of equity to tap into right now. By the way if you are using a mobile to call our adviser team then dial our mobile friendly number on
0333 003 1505
to find out the lowest rates we have available for you.
Explanation For Equity Release?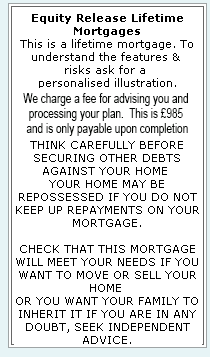 To give you an idea of the basics of equity release here are a few pointers:
Equity release allows you to release some of the money tied up in your home without the need for you to move out and downsize your property.
Equity release is usually either known as a lifetime mortgage (because the loan you are getting is meant to stay with you until the end of your days or if you need to move into sheltered accommodation or sell your property) or a home reversion scheme, in which case you sell a share of your property to a provider who recovers there share when you move, die or go into permanent care. In the latter scenario there is no equity release rate as such.
Some of the current lifetime mortgage equity release rates may be cheaper than they have ever been and can provide a gateway to releasing equity. But as we all know rates vary so simply get in touch to find out the latest rates, you do not even have to commit to proceeding with us as any personalised quotations are provided for free.
To be eligible for equity release plans providers ask that the youngest applicant be over the age of 55.
With equity release you can sometimes choose to make no repayment of the loan whatsoever until the end or alternatively make payments of the interest to keep the lifetime mortgage at the same level. You can also have the maximum amount day one as a lump sum or take chunks over time, known as drawdown equity release.
For a more in depth look at the different types of equity release, the options available to you and how it might help your financial situation head over to our pages on
Types Of Equity Release
.
Equity Release Interest Rates Across The Market
Here at First Choice Finance we have access to the some of the most up to date current equity release rates via specialist sourcing systems to ensure that we are always getting our customers the best possible deals from our available lenders. With some equity release rates being slashed to new lows now can be a great time to tap into the wealth of your property and drastically increase your quality of living. Whilst historic rates of equity release have often sat over 8%, now is a great time to look into the different options of equity release, you may see rates of 5% or less. If you think that you could benefit from taking out a lifetime mortgage simply contact the office on
0800 298 3000
.
Equity Release Costs
The cost of equity release is largely dependent on what type you opt for, what current equity release rate you obtain and how long you live for. The amount of equity you want to release will also have a significant impact on the costs that might be involved. If you want you can trawl the internet for an idea of variable costs all over, or you can come to us and our team will provide you with a quote completely free of charge, showing all costs involved and of course with no obligation to proceed. That way you can decide if an equity release through First Choice is right for you by looking at the figures and deciding in your own time whether to go ahead or not. Simply fill in our
on line enquiry form
to get started.
Is Equity Release Suitable For Me?
If you have built up the equity in your property and need to raise some finds then equity release at the right rates may ley you be able to reap the benefits, especially if you have reached retirement age and want to realise the asset you have worked hard to create. Equity release can be the key to this. Suitability of course is a complex area and so some key areas which need to be observed are how competitive equity release rates on the market at the time are, what other options do you have (savings etc) and how important is it to stay in your home? If it is the right way to go then you can realise some of those dreams you have been thinking about your whole life. If you have worked hard to build up equity in your property, then you should be able to decide what to do with it and when.
Many of the products will still allow you to make repayments of the interest on the loan, or to only draw down sums as you require them, so there hopefully will still be something for you to leave the kids or grandkids. A road trip around the south of France, an around the world cruise or even just raising a tax free lump sum to fund your retirement, all of these purposes and more can be achieved through releasing equity from your property. If you have equity in your property and you want to raise funds then a lifetime mortgage could be the ideal solution, but other option such as secured homeowner loans and remortgaging may also be available to you. If you would like to discuss any of these options of releasing equity from your property, it is simple and quick, all you have to do is contact us here at First Choice on
0800 298 3000
(landline) or
0333 003 1505
(mobile friendly) to talk them through with an understanding finance adviser.
Equity Release Lifetime Mortgages
This is a lifetime mortgage. To understand the features & risks ask for a personalised illustration. Our fee is £985 which is only payable upon completion.
THINK CAREFULLY BEFORE SECURING OTHER DEBTS AGAINST YOUR HOME. YOUR HOME MAY BE REPOSSESSED IF YOU DO NOT KEEP UP REPAYMENTS ON YOUR MORTGAGE.

CHECK THAT THIS MORTGAGE WILL MEET YOUR NEEDS IF YOU WANT TO MOVE OR SELL YOUR HOME, OR YOU WANT YOUR FAMILY TO INHERIT IT. IF YOU ARE IN ANY DOUBT, SEEK INDEPENDENT ADVICE.
Late repayment can cause you serious money problems. For help, go to
moneyhelper.org.uk
Established In 1988. Company Registration Number 2316399. Authorised & Regulated By The Financial Conduct Authority (FCA). Firm Reference Number 302981. Mortgages & Homeowner Secured Loans Are Secured On Your Home. We Advice Upon & Arrange Mortgages & Loans. We Are Not A Lender.

First Choice Finance is a trading style of First Choice Funding Limited of The Old Courtyard, 103 Buxton Road, High Lane, Stockport, Cheshire. SK6 8DX. Copyright protected.