Genuine Mortgages For People With Bad Credit: Get No Obligation Free Quotes And Mortgage Advice - Over 30 Years Experience Of Arranging Mortgages For People Who Want To Start Again After Incurring Some Bad Credit - Join Thousands We Have Already Helped
For over 30 years we have continued to be firm believers in second chances for you - our customers. We think it is just as important for lenders to be able to
offer mortgages for those unfortunate enough to have bad credit
as it is to lend to those who have no adverse or poor credit. In fact we have often enabled many customers to
successfully get the right mortgage after they have been let down elsewhere
.
There is a market for bad credit mortgages and the rates are surprisingly competitive. You just need to choose a company to help you who has the adverse mortgage market experience, access to those specialist plans and has already arranged the mortgages you require.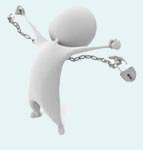 To find out how you could secure a bad credit mortgage, remortgage or home loan, simply fill in our 60 second
on line enquiry form
for one of our UK mortgage team members to see how we can help you - alternatively give us a call on
0800 298 3000
(freephone) /
0333 003 1505
(mobile friendly) and talk confidentially to our mortgage advisers about your particular scenario. There is no obligation to proceed with any of your mortgage options and all quotations are provided for free.
At First Choice Finance we understand that at some point most of us have will have a dip in our finances. For whatever reason you have unfortunately built up some bad credit, but it doesn`t mean that you will continue to do so and it shouldn`t be the end of the road for those of you looking to take out a mortgage.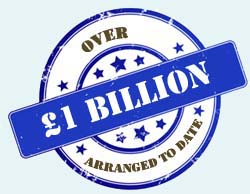 Many of our lenders understand that - which
enables many of our customers to obtain a mortgage and leave their bad credit behind them
. The key is knowing how to get to the mortgage lenders who give you that chance and how get approved? This can be achieved by choosing First Choice - a mortgage advice business who has an established relationship with the lenders and so can access their mortgages for bad & adverse credit clients.
How Do I Know If I Have Bad Credit?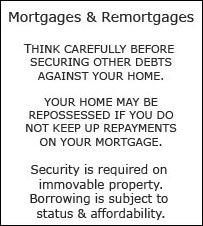 First of all it would be wise to give you an idea of what might constitute bad credit. Your credit profile can be affected for a number of reasons (Please note some of our lender plans may allow multiple of these):
Missed or late credit payments
Missed Mortgage payments in last 24 months or current mortgage arrears
Defaults on loans or credit accounts
Count Court Judgements (CCJ`s)
Debt management plan causing under payments on credit agreements
Bankruptcy
Individual Voluntary Arrangement (IVA)
If you have had any of these then there is a chance that your credit score might have taken a knock and if you are looking to take out some finance, it could be worth looking at a bad credit mortgage dependent on your circumstances. It can also raise some issues if you have no credit at all, which although doesn`t mean you have bad credit as such it may pose some problems for you trying to secure a mortgage, especially First Time Buyer mortgages, for more information on first time buyer mortgages enquire online or give us a call for a more in depth look at how you can secure the best mortgage deals. Don`t worry First Choice are experts at trying to secure the best possible deals for our customers from our panel no matter the circumstances, give us a call on the above number if you want to talk your situation through with one of our confidential and understanding mortgage advisers. If you are interested on how to repair your credit score then read on for our top tips.
What Are Bad Credit Mortgages?
So enough about whether you have bad credit, what are bad credit mortgages? A bad credit mortgage is a mortgage for people with either a larger County Court Judgement or a poor credit history on current or previous loans, credit cards or mortgages They are often referred to as adverse mortgages or sub-prime mortgages.
Some differences to a regular mortgage:
Interest rates may be higher
Fees from the lender may be higher
May need a bigger deposit if you are purchasing a property
We can break bad credit mortgages down even further, if you are an existing homeowner looking for a bad credit remortgage it may be easier to secure a mortgage that lends to a higher equity than say if you are in the same situation with your credit but was looking for a purchase mortgage. That is where the bigger deposit thing comes in. You may be asking why you have to pay the higher fees/higher rates? This is because if you have bad credit in your past the lender considers you a higher risk to lend on and thus charges more for lending you the money. That isn`t to say that you can`t secure a great mortgage and we will strive to get you the best deal available for your circumstance.
Where Can I Go To Get A Bad Credit Mortgage?
Before looking to secure a mortgage if you think that you might have less than ideal credit it may be worth getting yourself a credit search to see where you are at with your credit and credit score. Once you have your credit file in place it is advisable to come to a reputable broker like ourselves to look into securing the best bad credit mortgage for you. This helps to avoid people carrying out many credit searches when you are applying to different lenders yourself which can decrease your score in it`s own right. Multiple credit searches in a short period of time can negatively affect your score and could be the difference between a pass or a fail with certain lenders. We have been doing this for 25 years and we know where to go and when for our clients, taking out not only all of the leg work but also the potential downsides of simply applying to everyone (which could mean you pass with no one).
If you come to us with your credit file in place our experienced advisers can find a tailor made bad credit mortgage perfect for your situation.
Can I Improve My Credit Rating?
The question that is on the tip of everybody`s lips. Can I improve my credit rating? Nobody is beyond redemption and rebuilding your credit score is no exception.
Here are our top tips for improving your credit score:
Make sure you are on the electoral roll
Pay your bills on time and in full
If you have no credit try to build some up. Always borrow responsibly
Keep up to date with your credit report
If we can secure you a bad credit mortgage, paying this on time and in full along with your other household bills, can also help to rebuild your credit score and show the lender that you are in fact a safe bet to lend on. Unfortunately not everybody will be able to get a bad credit mortgage. If it comes to this point it is worth seriously considering if you need the extra finances, if this is still the case then of course we will still be here to help. We have exclusive deals with many second charge lenders with slightly less strict criteria. If you have an existing mortgage we can look to organise for an any purpose secured loan to sit behind your mortgage - if you have the equity. These loans can also act as
debt consolidation loans
and in the same respect as a bad credit mortgage, if paid in full and on time can also help to rebuild your credit score. If it is all a bit confusing then give us a call on the above number and a knowledgeable adviser can give you a call and talk you through the best option for your needs. Please remember to always borrow responsibly and do not over step your means even if you are trying to rebuild your credit score, these things can take time but we will do our best to get you back to squeaky clean.
THINK CAREFULLY BEFORE SECURING OTHER DEBTS AGAINST YOUR HOME.
YOUR HOME MAY BE REPOSSESSED IF YOU DO NOT KEEP UP REPAYMENTS ON YOUR MORTGAGE.
Security is required on immovable property.
Late repayment can cause you serious money problems. For help, go to
moneyhelper.org.uk
Established In 1988. Company Registration Number 2316399. Authorised & Regulated By The Financial Conduct Authority (FCA). Firm Reference Number 302981. Mortgages & Homeowner Secured Loans Are Secured On Your Home. We Advice Upon & Arrange Mortgages & Loans. We Are Not A Lender.

First Choice Finance is a trading style of First Choice Funding Limited of The Old Courtyard, 103 Buxton Road, High Lane, Stockport, Cheshire. SK6 8DX. Copyright protected.