Best UK Rates On A Small Mortgage Or Remortgage - Our Clients Have Been Taking Out Just The Right Size Mortgage For Over 30 Years - Smaller Mortgage Plans Starting From Just £10,000 To £150,000 - Join Thousands Who Have Already Obtained Their Perfect Little Mortgage - All Mortgage Quotes (Small Or Large) Are Free & Confidential - Call Our UK Mortgage Team Or Fill In Our Short Online Form And We Will Start On Sourcing Your Free Mortgage Illustration Straight Away
| | | |
| --- | --- | --- |
| | | |
| Minimum Mortgage Amount Just £10,000 | Small Mortgages & Remortgages For Any Purpose | Lowest Amount Small Mortgage Lender Options |
Small Mortgage Options - Borrow Just £10,000 Upwards. No Obligation & Confidential Mortgage Quotes. Competitive Rates & Affordable Mortgages & Remortgages.
The question on your mind may be `Can I still get a choice of many lenders and good rates when I only need a small mortgage?`. Simply put your answer is `yes`. No matter the size of the mortgage you could obtain your ideal small mortgage through us, with many starting at just
£10,000
. Smaller category mortgages / remortgages in the
£10,000 to £125,000 range can be at some of the lowest UK mortgage rates available due the mortgage usually being a small proportion of the value of the property.
.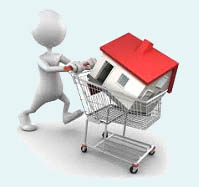 When it comes to the mortgage arena some of the lenders and mortgage advisers alike often feel that clients with small mortgage requirements are not their target audience. This may be because the incomes are lower or the interest to be earned by the lender over the term is not as enticing as on a £150,000 or £250,000 mortgage. Here at First Choice Finance we disagree,
great things can and do come in small packages - mortgages included.
The smaller the mortgage you can get away with the better, as your debt will be less.

For the last 30 years we have been in the purchase, home loan and remortgage market, during that time
thousands of clients have got the right mortgage amount
to match their needs. We aim to treat all mortgage enquiries with equal vigour, so whether it is ten thousand pounds you need in total or half a million we will be happy to get cracking on your case. If you are looking for a great choice in low rate small mortgages and some no obligation help and advice you have come to the right place,
to get your free quote fill in our short on line enquiry form
or contact our UK based mortgage team for a confidential talk through your scenario on freephone
0800 298 3000
(landline or mobile) or use our mobile friendly number
0333 003 1505
.
What Is A Small Mortgage?
A small mortgage from the point of view of mortgage providers and advisers is generally speaking a mortgage in the region of £25,000 to £50,000. We do fortunately enable clients to take out a mortgage even smaller than this, small mortgages from £10,000 will be considered by certain lenders. It is important to realise that we are referring to the total amount you take out not just any extra money you may wish to borrow - for example when you remortgage. So if you only have a mortgage for £15,000 and want to remortgage for roughly the same amount, i.e. £15,000 then that is also in our lenders range. If you only need a small amount then you can reduce
your interest payable by looking to take out the money over a shorter term
. Mortgage terms for lower amounts usually range from 25 years right down to 5 years. The latter period could help keep your total interest small as well as your mortgage.
Small Mortgage Lenders
Whilst there are many high street lenders who restrict their minimum mortgage amounts, we have a number of lenders who are willing to lend on the smallest of mortgages. In fact a few of our lenders have very small minimum loan amounts. To us a small mortgage carries just as much importance as a larger one because we value all of our customers highly, regardless of the amount the enquiry is for.
We deal with a whole host of
mortgage lenders
on a daily basis and know just where to turn to get you the best possible deal from our panel. To find out how much you could obtain and what the repayments for your scenario are, please contact the mortgage team on
0800 298 3000
or fill in the short enquiry form to speak to our experienced mortgage advisers who can get to work on achieving your home ownership or remortgaging goals.
What Is The Minimum Mortgage Amount Available?
If you are looking to borrow a small sum of money via a mortgage, there are some lenders with mortgage`s as small as £10,000 or even smaller if you are looking at trying to release equity from your property allowing you to borrow £7,500 on your existing property. Second mortgage`s allow you to borrow an even smaller amounts too, starting at £7,500. First Choice give you access to all these types of mortgages as well as giving you access to unsecured loan options from £1,000 through our associate loan brokers. Unsecured interest rates are often higher than those for a small mortgage but do not carry the same risks as they are not secured on your home..
| | |
| --- | --- |
| First Mortgage | Borrow between £10,000 and £1,000,000 |
| Equity Release | Borrow between £7,500 and £1,000,000 |
| Second Mortgage | Borrow between £7,500 and £250,000 |
| Unsecured Loans | Borrow between £1,000 and £15,000 |
Whatever you are borrowing money for First Choice could help you get the money you need. Get your no obligation free quote before you decide what to do.
Small Mortgage Loans For Bad Credit
The good thing about small mortgages, especially if you are working with lots of equity and therefore have a low Loan to Value LTV, is that they carry far less risk than a high loan to value home loan for a lender. This is doubly important if you have bad credit.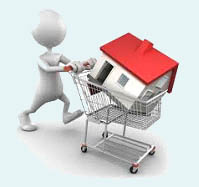 Any blips in your credit history flags up to a lender that you may be more of a risk than say someone who has a good credit history. By taking out a small mortgage you are potentially cutting down on your individual risk regardless of your previous credit history. As a result there are many mortgage lenders who are
willing to lend to people wanting a small mortgage even with bad credit
. For an idea of how much a small mortgage might cost you, fill in our short online enquiry form and an adviser will get back to you or give us a call at your convenience.
Can I Choose A Small Remortgage Or Small Secured Loan?
Whilst a small mortgage can be a cost effective way to raise finance, raising extra money on top of your existing mortgage can on occasion pose some dilemmas. Being tied into a fixed rate with early repayment charges or just having a great rate at the moment, are both valid reasons to try and look at other options. Unfortunately that doesn`t help if you want to obtain finance, say for home improvements or debt consolidation. If you are interested in raising the funds via a small secured homeowner loan, we could instead look to that route for the extra funds whilst leaving your current mortgage in place and untouched, giving you an option that might achieve the best of both worlds. Effectively a secured loan is a second mortgage which sits behind your current mortgage and is usually from a lender who specialises in second mortgages. The amounts available vary widely, but can start as small as £7,500 and go up to £150,000. Our experienced finance team can help you navigate between the various secured loan or mortgage borrowing options we have on our panel.
Please some common questions listed below. Simply click on the question to reveal the answer...
What Is The Lowest Mortgage Amount I Can Get?
,
What Lenders Offer Mortgage`s Under £25,000?
,
Can You Get A Small Mortgage With Bad Credit
,
What is the smallest deposit I need to buy a house?
,
Can I get small remortgage?
,
What Is The Lowest Mortgage I Can Get?
Generally speaking there are a number of competitive lenders accessible through approved mortgage advisers who will offer mortgages advances from £10,000. That being said there are a few of our lenders who can do less than this, occasionally going down to just £7,500.
What Lenders Offer Mortgage`s Under £25,000?
Lenders in the under £25,000 range are not usually found on the high street. That is not to say they are not as good as the high street, they are still fully authorised and regulated lenders who are simply aiming at niche borrowers. They do not carry the overhead costs of a branch network and so still can offer competitive rates. To find customers they rely on the skill of your mortgage adviser to utilise and choose them for clients who are seeking the smaller mortgage amounts that they offer.
Can You Get A Small Mortgage With Bad Credit?
As you would expect having bad credit tends to reduce the number of lender available to you as some lenders simply will not lend to poor credit applicants. However it is not all bad news, as there are plenty of lenders around who will consider approving bad credit or low credit score mortgages. The main thing bad credit can affect is the maximum loan to value a lender will allow a borrower to go up to. Fortunately clearly smaller mortgages mean the loan to value will be lower, this means the mortgage application is more likely to be successful. The key overall objective must be to put you, the customer, in a better position through taking out the mortgage.
What is the smallest deposit I need to buy a house?
If you are in the fortunate position to be able to buy your home through the right to buy or right to acquire schemes you may not need any deposit at all as the discount provided by the landlord can sometimes be enough. There are some ZERO deposit opportunities, read on to discover those. In general scenarios (termed residential purchases) you will usually need a minimum of 5% deposit towards the house price. So on a £150,000 property you would need to contribute £7,500 deposit. Bear in mind this does not always have to be cash from savings , it can be from a bond or insurance policy you cash in, the sale of some art work or a vehicle and (ever more popular) it could be a gifted deposit from family or friends.
So going back to the zero deposit mortgage option this can be achieved in at least 2 ways, First: You buy a home that you privately rent of a landlord for a discounted price with the intention of staying in it. Lenders may consider this where you can show you have been meeting the bills at the home already and of course the discount actually gives the lender some `equity` in the property should you default...Second: Your family acts as a guarantor for your mortgage. That is usually someone close to you (parents, brother / sister, or grandparents) who signs up to be responsible for the mortgage payments if you do not meet them. In this instance the lender has security in numbers in terms of getting paid, it is of course subject to your `guarantors` being acceptable to the lender as your sponsors and a lender actually offering this mortgage at the time you apply. Please check with our adviser for availability of this product.
Can I get small remortgage?
In short small remortgages are probably a little easier to get than small purchase mortgages. You probably already have a mortgage (or previously had one) in place on your property, this is a good sign for any prospective new lender as someone else has already lent on it! However as the amount gets lower less lenders are interested in it, particularly some of the larger high street names as it may not fit their lending profile. If your small remortgage is at the £25,000 or over mark you should have a lot of choice. As you go below this and down to probably a minimum of £10,000 you will probably have a few options still, but you are likely to need some help from a mortgage adviser with access to specialised lenders to find the right mortgage for you.
Mortgage Under 50k
A common threshold set by many lenders is £50,0000 with many lenders setting this as the lowest mortgage amount you can get from them, First Choice Finance have numerous lenders with mortgage deals below 50k, as well as mortgages and remortgages we can also offer homeowner secured loans (second mortgages) for £50,000.
Low Property Value Mortgages
Getting a mortgage on a property of a low value, can be difficult with some lenders having a minimum property value. A home with a minumum value of £40,000 can be quite a common cut off point. We have many small mortgage loan plans available to help home buyers buy a small property and make that first step onto the property ladder.
THINK CAREFULLY BEFORE SECURING OTHER DEBTS AGAINST YOUR HOME.
YOUR HOME MAY BE REPOSSESSED IF YOU DO NOT KEEP UP REPAYMENTS ON YOUR MORTGAGE.
Security is required on immovable property.
Late repayment can cause you serious money problems. For help, go to
moneyhelper.org.uk
Established In 1988. Company Registration Number 2316399. Authorised & Regulated By The Financial Conduct Authority (FCA). Firm Reference Number 302981. Mortgages & Homeowner Secured Loans Are Secured On Your Home. We Advice Upon & Arrange Mortgages & Loans. We Are Not A Lender.

First Choice Finance is a trading style of First Choice Funding Limited of The Old Courtyard, 103 Buxton Road, High Lane, Stockport, Cheshire. SK6 8DX. Copyright protected.