Highest Loan To Value Purchase Mortgages And Remortgages - Low Rate Loans From £5,000 To £150,000 - Release Your Equity With An Equity Release Plan
As a leading UK mortgage business with 25 years experience, First Choice Finance gives you access to a wide selection of mortgage and finance deals that can help you in your plans to build your perfect home. When looking to build your property it is important to get your finance in place, ensure you detail a budget for the construction costs and any other costs you may encounter, it also may be a good idea to have a contingency fund, as things may not always come in to budget and there can always be the occasional surprise.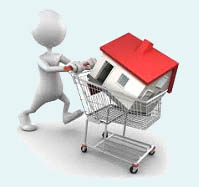 Once you have got the costings sorted, the next phase is to find the money.

Self build mortgages are no different to conventional mortgages - the lenders will often be happy to lend you the money as long as they are confident you will be able to keep up with your repayments and that the final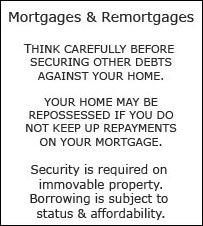 built property will meet its valuation. As with normal mortgages a self build mortgage will consider your circumstances, final property value, your build deposit amount, the land alone value and the amount you wish to borrow. To find out your mortgage options and get cracking on your dream home call our UK based self build mortgage team for free on 0800 298 3000 (landline or mobile), dial 0333 003 1505 (mobile friendly) - alternatively complete our short on line enquiry form and we will speak to you at your convenience.
Please note with a self build property you may find yourself paying a slightly higher interest rate because they are considered slightly more risky than a traditional home mortgage, probably because there are more elements that could go awry. However there are still some surprisingly competitive rates out there.
Remortgaging Current Property To Fund A New Build
If you have a current property with a low loan to value it may be worth considering remortgaging this property opposed to taking out a new mortgage on the new build, because the property already exists mortgage lenders are often happier to provide you with a mortgage, when you enquire to First Choice Finance we will be happy to discuss the different options to find you the best solution

First Choice Finance have access to a large selection of self build mortgages from the top lenders with over a quarter of a century helping people find mortgages and remortgages we could help you fulfill your self build dream.
Different Types of Self-Build Mortgage
It is sometimes common practice for a self build mortgage to use the practice of releasing money in stages as the property is completed, building your own home has many advantages

You end up with the home of your dreams - by building and designing your own home, the completed project will be exactly what you are looking for in a home.
Lower stamp duty - When you buy a property you are required to pay stamp duty on an expensive property this can be very substantial, because with a self built home you initial purchase is going to be for a building plot which is far lower than a competed house, the stamp duty paid will be only for the initial plot
Lower cost to build than to buy - If you keep a good control on your budget the value of the property built should be in excess of the cost of building, this obviously depends on a number of factors and you should ensure you are mindful of costs throughout, you are also affected by external factors such as environmental problems (your area is devalued because of a new road, railway, factory etc) or if house prices drop.
When looking at building your own property there are a number of factors to consider, so disadvantages are:
Stress and hard work - building a property can be hard work, ensuring everything runs smoothly and all workmen meet schedule`s and budgets, event the most experienced property developers often encounter unforeseen problems that you will to solve
Finding finance for a self build can be difficult, and you start paying interest at the beginning of the finance, which means the longer the building process takes the greater the cost in interest. First Choice Finance will attempt to make this process as hassle free as possible
Lower loan to value available of your mortgage - Because of the risk and potential problems of a new-build you will require a large amount of your sums yourself, usually ranging from 20% up to as much as 50%, here at First Choice Finance we are happy to discuss your options, with no obligation to proceed. An alternative is also to remortgage your current property if you have sufficient equity
If you have a property you are wanting to extend or make improvements to First Choice Finance could help you borrow money, with a wide selection of homeowner loans and remortgages we have been helping people find finance for home extensions and other building projects on their properties for around 25 years.
What Is A Self Build Mortgage?

Can I use a Self Build Mortgage for property investment?

Can Developers use Self Build Mortgages?


What is a self build mortgage?
A mortgage for a home that allows you to draw down money in chunks!
Why would I want a self build mortgage?
Because it may be the only option available for someone looking to build there are property, it may also work out cheaper than a traditional mortgage as you only borrow the money you need at the time. For instance, if you buy land and then build a property on that land, the project may take 1 to 2 years to complete.
During that time you will need to pay for the land - at the outset - but much of the building costs will not be due for payment until much later in the project.
A self build mortgage allows you to draw down chunks of money as and when you need them such that you carry the minimum finance necessary (and so pay minimum interest).
Can I use a Self Build Mortgage for property investment?
Typically the answer is no! Although, exceptions may be possible for second homes or if you intend to move from your existing home to your newly built home.
Investors who are looking to buy and refurbish properties typically use Buy to Let mortgages - but choose the products without cancellations fees - where there is a possibility of subsequent letting. See Buy to Let Mortgage for more information.
Investors who are looking at large scale refurbishmnet of a number of properties will require Property Finance. This is a half way house between a Buy to Let Mortgage and a Commercial Loan - Both options can be provided through First Choice Finance.
Can Developers use Self Build Mortgages? We are often asked if property developers can use Self Build Mortgages - and the answer is usually yes, if you are building one home at a time.

The main reason that small scale developers prefer this financing option, is that it tends to be a little more flexible with lower interest rates than standard Commercial Mortgage.

However, the lender will expect you to show a clear intent to move into the newly built property. (In fact, many people do this, but choose to rent out their existing home afterwards - effectively, a Let to Buy).

Of course, plans can change, and you may find that after construction you choose to stay put in your current property and let / sell the newly built one. Beware, however, that if this happens persistently, then the lenders may no longer believe you are building your own home and may choose not to grant the loans.
Established In 1988. Company Registration Number 2316399. Authorised & Regulated By The Financial Conduct Authority (FCA). Firm Reference Number 302981. Mortgages & Homeowner Secured Loans Are Secured On Your Home. We Advice Upon & Arrange Mortgages & Loans. We Are Not A Lender.

First Choice Finance is a trading style of First Choice Funding Limited of The Old Courtyard, 103 Buxton Road, High Lane, Stockport, Cheshire. SK6 8DX. Copyright protected 2014-2018.