What Should You Do Next?
Firstly get the purchase price for your home from your council. They will provide you with a right to buy or right to acquire document.
Then to actually buy your home you will first need to find out how much you can borrow and what your repayments will be through the right type of purchase mortgage
for your scenario.
This may seem a little daunting - but you are in good hands, as we have been arranging mortgages for over 30 years. All quotations are provided for free and without obligation so
find out how much your mortgage payments would be before you decide
to go ahead. Right To Buy & Right To Acquire schemes are still going strong and have even been extended in England.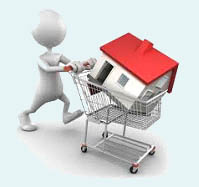 So why wait and keep paying out rent for ever? - find out how much you can borrow and what your
right to buy / right to acquire mortgage payments will be
with a free no obligation quote. Either fill in our short
on line enquiry form
or speak confidentially to our UK based mortgage team on
0800 298 3000
(free phone) / dial
0333 003 1505
(mobile friendly) and let our vast experience enable you to become the owner of your right to buy home smoothly and efficiently.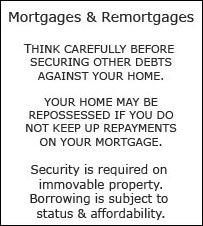 Over 1.5 million council and housing association tenants have already realised their aspirations of buying their own home. Right to buy is here to try and offer everyone the opportunity to try to buy their council / housing association house or flat with a big discount - even if you have been a tenant for just a few years.
You can then use the substantial council price discount
you are entitled to as your deposit and buy your council or housing association property with a mortgage via the First Choice UK mortgage team. Your right to buy mortgage will be sorted right from the outset through to completion - so you can become a UK homeowner.
We now also arrange plenty of mortgage buying options for UK housing association and shared ownership tenants to get home ownership via the right to buy equivalent schemes as the government has recently
extended and enhanced the right to buy
scheme. We feel that the notion of being able to buy your home still rings true today, home is where the heart is and we want to help you get that property and make it your own, after all you live in it, have filled it with your belongings and decorated it to your taste so surely you should have the right to buy it?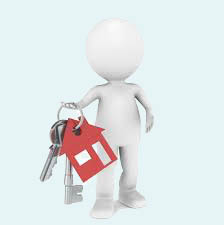 Remember if you buy your home - at the end of your mortgage term you will
no longer need to make mortgage or rental payments
and so can enjoy fewer bills, sell your home or leave it to loved ones. Single and joint right to buy mortgage applications are welcome, cohabiting, married or family council purchase mortgage options are also available. Whether you are employed, self employed or have mixed income, even with some benefits - we may still be able to help you buy your home.
Some Of The Common Right To Buy Mortgage Questions Answered
What is the maximum discount I am entitled to with my property on the right to buy scheme?
The maximum discount has been increased from £87,200 to £96,010 commencing April 2023 for council tenants outside of London. If you are a London based council tenant your discount has been increased to £127,940 if the property is in the Greater London area. The actual amount that you will receive is calculated as a percentage of the property value, normally ranging from 35% to 70% but remember there will be a monetary cap on how much discount you can have. The initial percentage figure usually depends how many years of tenancy you have. 3 years tenancy is usually the key starting point, enabling you to apply for a 35% discount on your house or a 50% discount if you rent a council flat.
Do I need a deposit towards my right to buy home purchase mortgage?
The great news here is that you usually do not need a deposit towards your right to buy option as the discount provided by your local authority or housing association acts as your deposit. There are other fees associated with taking out a home purchase mortgage, including those from lenders, intermediaries, surveyors and solicitors - however the biggest cost by some margin is usually the deposit -
the great news is in your case a deposit should not be needed!
Is the right to buy just for council houses?
The right to buy scheme is not restricted to council properties only. Note that we say properties, this is because you can use a right to buy mortgage to purchase a house, flat or maisonette as long as that is the council property you are currently living in. If you are living in a housing association property then you could still buy it and would need to go down the `Right To Acquire` route. Seems confusing, but either give us a call or as a first route ask your local housing association and they will send you information on their scheme if you qualify.
Can I still purchase my council house if I am retired?
There are no age restrictions on the right to buy scheme, if you can afford the mortgage on your pension income then there should be no reason why you couldn`t. Some of our mortgage plans are available to senior citizens, so age is not necessarily a restriction on you becoming a homeowner.
If you have any more questions our experienced advisers can fill in the blanks while they discuss your right to buy mortgage plans. Call our offices on
0800 298 3000
(landline) or
0333 003 1505
(mobile friendly) or fill in the short form starting at the top right of this page.
The Right To Buy Scheme Explained
The right to buy scheme is a policy in the UK that gives existing tenants the opportunity to buy the council property that they are living in, at a substantially discounted price ( Housing association tenants are also often able to buy their homes, so please call us for further assistance if that is your scenario). Normally you will have needed to be living in council housing accommodation for a minimum total of 3 years. As long as it is for a continuous time period, time spent in a different council house may well still go towards your years of tenancy. In some cases you may be approached to buy your council house by the local authority but as long as you qualify you can also instigate the home ownership change by simply applying to the council for the right to buy papers. For many it could be a better long term financial decision than renting because of the substantial discount available to you. It`s your home, why not buy it? Also ultimately if you pay your mortgage throughout the term at the end of it you will have no more mortgage payments to make. Rent on the other hand normally will continue to be due as long as you are in the council`s house.
Right To Buy Mortgages
A right to buy mortgage is the mortgage type that you will require when you have been awarded the right to buy papers for the council property you are living in and want to buy it. We arrange right to buy mortgages that will lend 100% of the discounted price, this means that you don`t have to save for a deposit. Not only that but most costs and fees may be able to be added into the mortgage so that you have little initial financial outlay. You could already have the right to buy your own home and we will try to help you get there.
Lending Criteria For Right To Buy (RTB)Mortgages
Before you can look at a right to buy mortgage you will need to have been accepted on the right to buy scheme itself. If you would like to apply for the scheme you will need to have been living in your council home for at least 2 years and meet other criteria that may be set out by your local council. Do you tick those boxes? Yes - Then all you need is to get your right to buy mortgage. We have access to multiple lending plans with a number of
first mortgage lenders
for right to buy loans, that will provide RTB / Housing Association mortgages. Here is an idea of some of the extra lending criteria you might face:
Only the individual who has been awarded the right to buy papers can apply.
You may be able to raise extra funds for home improvements, but only borrow what you need.
It may seem like there are lots of hoops to jump through, criteria to qualify for the right to buy papers, criteria to qualify for the right to buy mortgage to actually buy the council property, the list goes on, but we can take a huge proportion of that off your hands. Once you have your right to buy papers in place give us a call and we can take care of the rest. You could be in your very own home in no time. Call us now on the above number and your home could have bought your home within the month.
Modern Right To Buy Mortgage Options
First introduced in 1980, the Right to Buy scheme has helped thousands of council house tenants who would otherwise have struggled to own their own home to do just that - become homeowners.
The scheme has been extended since 2015 and prior to that their were some major changes to the scheme in 2012. These have helped open up this arena to new buyers, with a surge in Right to Buy mortgages having been seen in recent years.
More than 500,000 households may be eligible to buy their home either through their council or their housing association. The option to buy opportunities have been increased and there are now possibly even more home owning options than ever for existing tenants. Especially now it has been expanded to include housing association.
At the same time, a lot of the money raised through these sales is now going towards the building of new affordable homes for rent across the country - helping to boost the supply of properties for social housing in many areas.
So, how does the Right to Buy mortgage work?
Well, it`s fairly straightforward. The scheme is open to many existing council tenants who have lived at their property for a certain period. It may also be considered for as those who live in a previously council owned property that was transferred to another landlord (such as a housing trust) during their lease. The first step is to approach your council and ask to be considered for the scheme and to be notified of your discount. Once you have the right to buy offer you then need to obtain a mortgage.
Many banks and other right to buy mortgage providers will treat the Right to Buy discount as the owners deposit towards purchase, which in most cases will help to make monthly costs cheaper.
There is also no need for those interested in Right to Buy to take out a specific mortgage product - borrowers are therefore encouraged to shop around and find the mortgage product that is best suited for their needs and circumstances.
The fact that there is a sizeable discount on the amount needed to buy the property reduces the mortgage lenders risk somewhat and therefore helps you to get a positive lending decision.
A Right to Buy mortgage can be a good way for those living in council properties to own their own home and ultimately see an end to paying rent.
Mortgages & Remortgages
8.4% APRC.
Representative Example: Borrow £120,000 over 25 years at 5.99%, £778.86 pcm fixed for 3 years at 60% LTV. Then at 8.75%, £974.86 pcm, variable for 22 years. Total payable £286,416. Total cost of credit £166,416 (including: £985 broker fee, £999 lender fee & £164,432 interest)
Late repayment can cause you serious money problems. For help, go to
moneyhelper.org.uk
Established In 1988. Company Registration Number 2316399. Authorised & Regulated By The Financial Conduct Authority (FCA). Firm Reference Number 302981. Mortgages & Homeowner Secured Loans Are Secured On Your Home. We Advice Upon & Arrange Mortgages & Loans. We Are Not A Lender.

First Choice Finance is a trading style of First Choice Funding Limited of The Old Courtyard, 103 Buxton Road, High Lane, Stockport, Cheshire. SK6 8DX. Copyright protected.