Highest Loan To Value Purchase Mortgages And Remortgages - Low Rate Loans From £5,000 To £150,000 - Release Your Equity With An Equity Release Plan
There is a multitude of factors or reasons why people decide to move home. |t could be that baby number two is on the way and you really need a bigger place. It could also be that you finally managed to get the kids into their own place and you want to downsize to a cottage in the country (stress free...). Whether you are upsizing or downsizing or need to borrow from £10,000 up to £1,500,000, we understand that the motivation to move is often a personal one and appreciate that is totally your choice. However once you make that decision in your mind, you will probably be eager to get the ball rolling and achieve your goal of moving home.
As we are sure you will know, once you have decided to move home it is only the beginning of a long list of things that you need to get sorted. Fortunately for you the most important factor; moving your mortgage or finding a new mortgage, can be dealt with by us. From start to finish First Choice Finance can facilitate a smooth completion of your home mover mortgage so that when the time is right, all you have to do is figure out how you are going to fit everything into those tiny boxes.
Let us share the burden with you. Just give us a call or enquire on line via our short form.
Choose A Company With Experience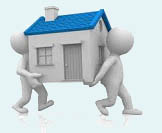 Here at First Choice Finance we have been helping people start their new beginnings for decades, be it a complete fresh start at the other end of the country or just moving somewhere else on the same estate. Any type of moving home is stressful and so once you have picked where you want to go we will help you borrow the money to make that fresh start dream a reality, with the least amount of fuss. Our experienced and qualified advisers have come across just about every scenario you can imagine, so whether your particular case is straightforward or you have a
complicated credit history
we will always treat your enquiry with confidentiality and enthusiasm.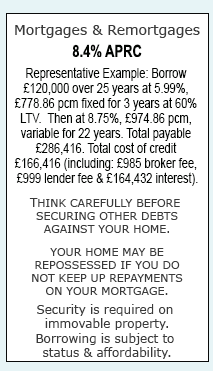 We have been there with countless numbers of our clients through their moving home timeline, from a small 2 bed terraced to a detached property in the country, for example. Moving up the property ladder can be a rewarding experience and we take pleasure in seeing our repeat customers work there way on up, so let us help you do the same and take some of the weight off that climb. Likewise downsizing to take the pressure of bills and relax in a new environment can be as equally rewarding. Whatever your objectives, we would like to help you achieve them.
Home Movers Mortgage
If we are honest, although moving home can be an exciting time there is no doubt that it can be a daunting experience and a stressful one at that. We understand that some of our customers may have done it many times before but whether you are moving for the first time or the fifth, the list of things that needs to be taken care of, never seems to go down. Fortunately we can help to reduce those stress levels. Through sorting your home movers mortgage that you will need to in place ready for your big move. Rest assured that here at First Choice we make sure that when moving home the mortgage is the least of your worries because it is in safe and experienced hands.
First of all let us explain a little about the mortgage that you will need when you are looking to move home. Often referred to as a home mover mortgage, it is very similar to a new purchase mortgage. The only difference being that in most cases the deposit required for your new property normally comes from the equity you have built up in your existing property that you are selling to move home, plus whatever you may have saved up to add to it if needed. This is instead of the deposit purely coming from savings or investments like you would have done with a first time buyer mortgage for example. For more information on purchase mortgages or first time buyer mortgages head over to our pages to get even more clued up.
Maybe you have already decided that you are going to move home or maybe you just want to see if you can? Either way the best course of action when moving home is a prepared one and having an idea of the costs and numbers involved can be invaluable. It is our job to ensure that when our customers take out a mortgage it is affordable and the best way for you to see some of the numbers involved is to contact us through our short on line form, call us on 0800 298 300 (landline) / 0333 0031505 (mobile) or by taking a look at our online calculators. Knowing the costs of the mortgage you are taking on is essential and being prepared in that respect can take out some of the speed bumps you may hit on your road to moving home. Our loan to value calculator (LTV) and repayment calculator collectively can give you an idea of the true cost of a mortgage and can even calculate the mortgage repayments you could be faced with for the purchase mortgage on your new property. There really is no reason not to get an idea of your mortgage costs so head over to our calculators page and get informed. Alternatively if you would prefer to have an experienced qualified adviser explain all of these costs to you without obligation, give us a call and we will happily oblige.
No Pressure And Personalised Advice
In today`s uncertain property market, the choice to move home should be none other than your own. Here at First Choice we don`t want to encourage you to do something that isn`t right for your situation but what we can do is give you some handy tips for moving home. The most important one being that before you take any steps towards trying to purchase a property, look to get your mortgage offer in place first to make sure that you won`t be disappointed at the finish line. So, when you are ready for us to show you what we can do or even if you just want to get a little more information on what is available right now and the sort of figures involved speak to us and you will be provided with one of our dedicated in house mortgage advisers to support you throughout your moving home journey. Call on any of the numbers above or complete our short on line enquiry form.
Cost Of Moving House Continues To Rise
New data has highlighted the average cost of moving home in the UK has risen by almost ten per cent in the last year.
Figures published by Lloyds Bank show there there has been a nine per cent rise during the last full year; the equivalent of £890.
This means that the typical cost of moving house in the UK now stands at just shy of 11,000 pounds.
Nationally, the cost of moving home has grown by 25 per cent in the last ten years. This is therefore placing a significant strain on many people`s finances.
It marks a significant rise in costs for home movers and is a figure that stands well above both consumer price inflation and the rise in average earnings.
Higher estate agency fees were shown to be a chief contributor to this increase, making up more than half of the increase in average moving bills.
Furthermore, typical stamp duty costs have also increased significantly during the last decade (up by 17 per cent) and legal costs have been shown to have grown by eight per cent.
A strong regional variation in the results has been shown, however; with average moving costs in London now more than three times the national average at just over 31,000 pounds.
This compares to the lowest moving costs across the UK of just £5,400 on average in Northern Ireland, and less than £8,000 in Yorkshire and the Humber, the north-east and north-west of England, as well as both Scotland and Wales.
Mortgage director at Lloyds Bank Mike Songer said that many are now facing far higher costs when intending to move up to the next rung on the property ladder.
This is especially true in Greater London and many parts of the south of England and to a lesser extent, the rest of the UK.
Generally people should save as much as they can before taking on a mortgage loan and moving home. It is important to save money not just for the home mortgage but also to cover any purchase mortgage and advice fees.
Here at First Choice Finance we have helped arrange mortgages for thousands of home movers over our 25 years of arranging mortgages, if you are looking for a home mover mortgage we are able to help you through the new home buying process, below is a quick guide to help you with your move our quick simple moving home checklist.
Moving Home Checklist
The first thing you need to do once you decide to move to a new home is to organise a moving home checklist to keep track of all the things you want to do. The moving process is definitely a tough task but following tips and being well set ensures success. It will also not put you under pressure and help you avoid forgetting things. Here at First Choice Finance we are here to help you make your move as easy as possble, please see below our simple moving home checklist.
Moving Home Checklist – List Of Things Needed Before You Go
Start early. Working weeks before the actual moving is definitely a better go to avoid hassles and undue pressure. Moving to a new house is not just about packing, unpacking and renovating. There is more work to be done and having a moving home checklist is a great help indeed.
The top list for a moving home checklist is to look for reliable removal firms. What you need is to have written or printed reports from several firms that can give you the best service. Shop around and look for the right removal firm that can give you high quality service worth the price tag. Asking for recommendations and testimonies is also preferable. Next is to confirm when you are moving and make necessary adjustments to different people you are working with. Pack things that you know you will need and then donate some items for charities, make a garage sale or offer them instead to your friends.
Moving Home Checklist Tells You Who To Notify About The Moving
Moving to a new house also entails that you inform people and even organisations about your new address. Most moving home checklist tells you to inform or rather give cards about your change of address to people including friends, employer, your doctor, dentist, milkman and the mail man. On the other hand, organizations you should be informing are the bank, school, rental companies, credit card and insurance companies, the different companies for the water, telecom, electricity, and gas you are using. Informing them earlier before the date of moving is better to settle any related issues and pay the final bills. It is also helpful to set up a change of address with the Royal Mail so that they are able to forward any mail from people or organisations you may have forgotten.
Moving Home Checklist Has The Best Things To Do Weeks Before Moving
Packing of things are mostly done weeks before the actual date of moving so you can decide what things to bring and which are best to give to charity as moving house gives you the perfect opportunity to clear out some clutter. Buying moving equipment if you are packing by yourself like heavy duty boxes, packing document, marks, tapes, wardrobe boxes and bubble wrap are also included in moving home checklist.
On the third week before moving is when the services of mail, milk and newspaper are cancelled. If in the event you are packing appliances with you, ensure that they are thoroughly cleansed, unplugged and good to go. The last week before you move needs you to have a rigorous task in the house. Clean, defrost and empty your fridge if possible. If you asked for removal firm`s service, inform them that you are prepared to go and reconfirm about the moving day and arrival time.
Mortgages & Remortgages
4.5% APRC
Representative Example: Borrow £80,000 over 25 years At 4.6% Variable, £461.95 for 300 months.
Total Payable £138,585. Total Cost Of Credit £58,585 (incl £1360 fee)
THINK CAREFULLY BEFORE SECURING OTHER DEBTS AGAINST YOUR HOME.
YOUR HOME MAY BE REPOSSESSED IF YOU DO NOT KEEP UP REPAYMENTS ON YOUR MORTGAGE.
Security is required on immovable property.
Established In 1988. Company Registration Number 2316399. Authorised & Regulated By The Financial Conduct Authority (FCA). Firm Reference Number 302981. Mortgages & Homeowner Secured Loans Are Secured On Your Home. We Advice Upon & Arrange Mortgages & Loans. We Are Not A Lender.

First Choice Finance is a trading style of First Choice Funding Limited of The Old Courtyard, 103 Buxton Road, High Lane, Stockport, Cheshire. SK6 8DX. Copyright protected.