Highest Loan To Value Purchase Mortgages And Remortgages - Low Rate Loans From £5,000 To £150,000 - Release Your Equity With An Equity Release Plan
Mortgages can be complicated and involve long term commitment for large sums of money. It is important you fully understand what you are entering into and get appropriate mortgage advice before you enter into any mortgage contract. First Choice Finance have an experienced team of dedicated mortgage advisers who have excellent knowledge of the mortgage market.
When you enquire online one of our mortgage adviser's will be allocated your enquiry and guide you through the mortgages available, filtered from hundreds of plans and recommend the best deal from our panel. This will be matched to your needs as the most suitable solution for your mortgage based on a thorough exploration of your needs.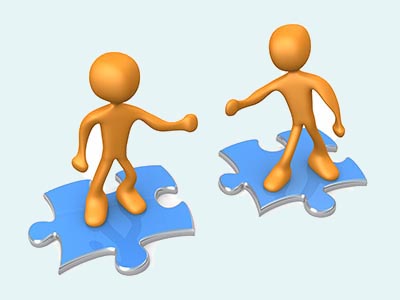 This information is gathered through a straightforward confidential conversation, completed over the telephone and does not take very long.
To help check you are on the right products our mortgage adviser will go through your income and outgoings to calculate what monthly repayment you can afford as well as how much money you need to borrow. The advisers will also establish what type of mortgage matches your preferences such as fixed rate, variable or part and part.
First Choice Finance have a large selection of mortgage lenders offering 100`s of plans from low rate remortgages and low deposit purchase mortgages right through to specialist mortgage plans for those who may have an adverse credit rating, mortgage arrears, missed payments on existing debts or even defaults.
Debt Consolidation Mortgages
If you have multiple or large balance owing on existing debts such as credit cards, loans, store cards or other finance agreements it may be beneficial to consolidate these into your mortgage, our mortgage adviser will examine your circumstances and discuss the advantages and disadvantages of consolidating your debts into your mortgage.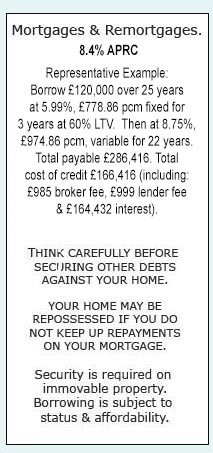 You can then decide whether to consolidate your other debts into the mortgage or not.
Find More Info On Debt Consolidation Mortgages Here.
Adverse Credit Mortgages
If you have had credit problems or been declined for a mortgage from a bank, you may think there are no other options available and even feel pretty down about the whole affair. Please don't give up just yet, First Choice Finance could still help. As well as having access to the many banks and building societies, we also have a number of specialist lenders who are able to offer mortgage for those with blemishes on their credit history, our mortgage adviser will examine your credit profile to find the best mortgage plan available they will then aid you throughout the mortgage process until your mortgage has been completed and you receive your money
Mortgages & Remortgages
8.4% APRC.
Representative Example: Borrow £120,000 over 25 years at 5.99%, £778.86 pcm fixed for 3 years at 60% LTV. Then at 8.75%, £974.86 pcm, variable for 22 years. Total payable £286,416. Total cost of credit £166,416 (including: £985 broker fee, £999 lender fee & £164,432 interest)
Late repayment can cause you serious money problems. For help, go to
moneyhelper.org.uk
Established In 1988. Company Registration Number 2316399. Authorised & Regulated By The Financial Conduct Authority (FCA). Firm Reference Number 302981. Mortgages & Homeowner Secured Loans Are Secured On Your Home. We Advice Upon & Arrange Mortgages & Loans. We Are Not A Lender.

First Choice Finance is a trading style of First Choice Funding Limited of The Old Courtyard, 103 Buxton Road, High Lane, Stockport, Cheshire. SK6 8DX. Copyright protected.