Make Your Holiday Affordable With A Low Rate Flexible Holiday Loan - Over £1 Billion Obtained By Customers Across The UK - Borrow £500 To £50,000 With Payments Matched To Your Budget - Why Delay? Get The Money For Your Holiday Sorted Today....
Almost all of us at some stage want (or need!) to get away from it all and go on a holiday or take a short break. Be it just for a few days, a week, a fortnight or even a whole month. That special time away from all the daily routines can be just what you need to recharge the batteries and reduce stress. No matter why or when you want to take your holiday and whether you are looking for £500 to take a quick break away or £30,000 for a long family vacation, such as a exotic cruise holiday of a lifetime.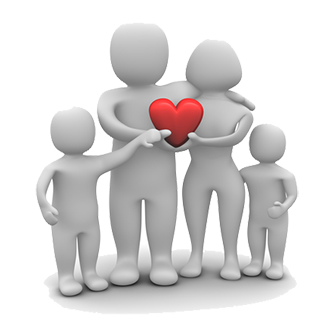 First Choice Finance was established 25 years ago and have access to multiple lending plans to help you obtain the money to make your holiday a reality.
All quotes are free and without obligation so enquire online or give our in house team a call on 0800 298 3000 (landline) / 0333 003 1505 (mobile).
Holiday Loans UK
First Choice Finance can help UK based consumers fund that special time away with family or friends. If you want a UK holiday loan specifically, that is you do not want to go abroad or perhaps have a fear of flying and do not want to spend days on a ship to get abroad, then there are still thousands of places you can go to have that well-earned break. If you have had a UK holiday in recent years you will no doubt be aware that it is often not cheap to find somewhere that will meet your expectations, therefore many UK consumers seek a holiday loan to be able to get away. First Choice Finance has access to multiple loan products and the good news is you borrowing money for a holiday is a totally acceptable reason for the holiday loan plans we have access to. Whether its a thousand pounds or ten thousand pounds simply complete the online enquiry form at the top right of the page and remember to select holiday as your loan purpose.
Holiday Loans Bad Credit
Having incurred bad credit, poor credit or impaired credit it can make you feel as though all finance doors are closed to you and that the lenders in the loan market have turned their backs. Although it is sad to say that some financial institutions do seem to automatically decline people who have bad credit, not all loan companies are the same and there are many out there who will look at each application on its individual merits and may still be prepared to offer holiday loans for bad credit customers.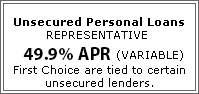 On many occasions it may have been a dip in your finances or an unfortunate incident, such as an accident, which occurred in the past and affected your ability to meet your payments at that time, yet you are now in a position to meet such payments but nobody will listen to you. Clearly having bad credit is going to make it a little more difficult to get a holiday loan, but First Choice Finance will do their best to help in any way they can. We have many loans that can be taken out by homeowners or mortgage payers who have been unlucky enough to have got some bad credit and you may even be able to use the finance to repair some of the damage by clearing some of your older credit problems. If you are not a homeowner or mortgage payer we still may be able to help through our having specialised partners who can consider all circumstances for tenant loans, including bad credit tenant loans and guarantor loans. In the first instance fill in the short form above and First Choice Finance can start helping.
Holiday Loans No Credit Check
It is probable that more UK consumers are now aware that having multiple credit checks carried over a short period, especially if there is no credit taken out shortly after those searches, can cause problems in obtaining credit later on. This is likely to be because having searches done but then no new credit appearing implies that you may have been declined by other finance companies for a loan, or in this case a holiday loan. Unfortunately this can create a knock on effect and other companies may decline you because they believe someone else already has. Ultimately if you are taking out finance personally then at some stage the lender is going to want to do a credit check before they give you the money. Therefore First Choice Finance will not carry out a credit check from the enquiry form on our site, if you complete the form or call us, we will firstly see if we can help then explain what we can offer and see if it is of interest to you. Only then and if you are interested and a credit check is needed, you will be asked permission before any check is done. If you wish to avoid a credit check altogether there are two finance routes that are utilised by some consumers, guarantor loans and payday loans.
Guarantor Loans
These are basically backed up by a person who you must find to agree to pay the loan if you do not. So there will still often be a search, but on the loan guarantor not you.
Payday Loans
You may well be familiar with payday loans from the press and news coverage on them, they are really very short term loans, usually a few weeks for small amounts of around a few hundred pounds and the main criteria for these are that you have a debit card and an income or funds to pay the loan back. We do not offer access to pay day loans.
Clearly it is important you weigh up the different options and then make your own choice, remember to check things like interest rates and penalties for late or none payment and always make sure you arrange the loan period so that you can afford the payments.
Unsecured Personal Loans
REPRESENTATIVE 49.9% APR (VARIABLE)
First Choice are tied to certain unsecured lenders.
Late repayment can cause you serious money problems. For help, go to
moneyhelper.org.uk
Established In 1988. Company Registration Number 2316399. Authorised & Regulated By The Financial Conduct Authority (FCA). Firm Reference Number 302981. Mortgages & Homeowner Secured Loans Are Secured On Your Home. We Advice Upon & Arrange Mortgages & Loans. We Are Not A Lender.

First Choice Finance is a trading style of First Choice Funding Limited of The Old Courtyard, 103 Buxton Road, High Lane, Stockport, Cheshire. SK6 8DX. Copyright protected.