Highest Loan To Value Purchase Mortgages And Remortgages - Low Rate Loans From £5,000 To £150,000 - Release Your Equity With An Equity Release Plan
Are you finding that household funds just aren`t stretching as far as they used to? Many people are coming to the end of the month, or a week or so before being paid and realising that there is a squeeze on their cash flow. Due to recent trying economic times and the barrage of credit and store cards being offered, you are certainly not alone - as there are hundreds of thousands of UK consumers feeling the pinch.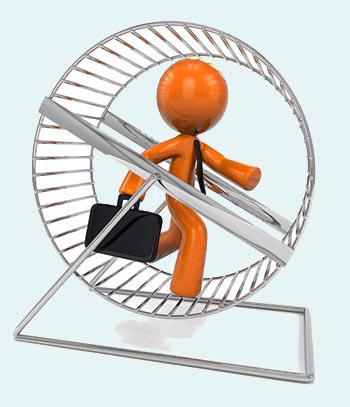 A debt consolidation mortgage could be a useful option to tackle debt and the first step is to
find out what plans are available to you.
Our clients have already obtained over £1 Billion in mortgages - so call our UK based mortgage team on
0800 298 3000
(freephone) or
0333 003 1505
(mobile friendly), alternatively fill in our 1 minute no obligation
on line enquiry form
to get your facts and figures via a free quote before you decide whether to go ahead.
People use debt consolidation mortgages to roll their credit commitments into one lower manageable monthly payment because they want to improve their cash flow or make a fresh start.
Our methods are
simple, transparent and straightforward
. We will confidentially talk through your specific scenario to find out if we can help you consolidate your debts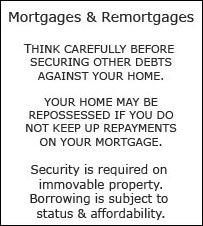 with one of our mortgage lenders products. We will provide you with a
free personal quotation
giving you all the facts and figures so you can decide whether to go ahead or not without any pressure whatsoever.
This kind of restructuring of your finances can help to ease your cash flow and may even lower stress levels. It could be that you are able to get from pay day to pay day but have nothing left over and now need to spend money on essential maintenance on your home or on a key purchase. A debt consolidation mortgage may enable you to get that important project done.
Improve Cashflow By Consolidating Your Existing Debts
If you are starting to miss a payment here or there or feel like you are heading towards being over burdened with monthly credit bills that you can`t seem to get out of, then give us a call and see if we can help you.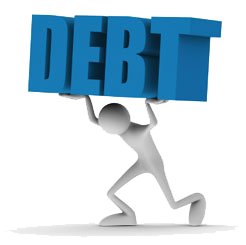 If you cannot see things getting better without changes being made, especially if you want to avoid being late with credit repayments, then maybe it is time to explore what can be done on the mortgage front. The more payments you miss the harder it may be to get help and the less products are available to you. Debt consolidation mortgages are used by many people to set themselves straight again when they simply have not got the funds available/ set aside.
Refinancing With A Debt Consolidation Mortgage Or Remortgage
In its most basic terms when you take out a debt consolidation mortgage, you are taking a number of debts, these could for example be, credit cards or high interest loans, among others and paying them off with the money you are raising against your property and moving them into a single, often lower interest debt. In most instances by consolidating you are paying less each month and easing the pressure on paying your monthly household finances. However if you move the credit you owe over a longer period you will still probably pay back more in interest overall even if the new loan is at a lower rate. So as with many things it is a balance, if you are unable to meet your existing outgoings you will need to do something about it, if you can cope without extending your current debt terms then it is probably best to knuckle down and get through that tricky period, even making some lifestyle changes as required.
Debt Consolidation Mortgages Have Some Specific Benefits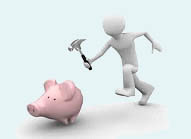 Keep monthly payments low and manageable.
Reduce your total outgoings per month, easing your cash flow.
Leave you with one monthly payment covering your main credit.
Less payments to keep on top off, so less likely to miss one by mistake.
Not only that but if the majority of your existing debt resides on credit cards (which normally hold high interest rates) we may be able to reduce the interest rate you are paying and keep the payment term the same as your existing one. This is subject to an individual`s situation.
Matters & Risks You Must Consider With Debt Consolidation Mortgages
Mortgages that consolidate your debt into a low and manageable payment are a very attractive avenue to explore and seek to enter into. However, there are a few things to consider first:
Do you have enough equity in your property to borrow money against it?
Will your existing income allow you to borrow more?
Can you pay of the credit another way perhaps with savings or family help?
Are you still in a fixed payment period and will you have early repayment charges (ERCs) to pay?
Is it going to save you money overall or at least enough per month?
As you are consolidating unsecured debt, you need to be aware that this will be secured against the property over the term of the new mortgage which carries the same risks as any mortgage.
It will often result in more interest being payable and so increase the overall cost of the initial borrowing.
It is essential to remember that securing existing debts against your property is not something to be entered into lightly. If you fail to keep up with your repayments on your mortgage your lender can take possession of your property, as with any mortgage. When taking out a consolidation mortgage you must also look to try and reduce your monthly outgoings in other areas of your life. This can be a great opportunity to straighten out your finances as a whole and re-assess how and where you are spending your money. Walk when you can, try to cut out spending on unnecessary goods, organise a few wild nights in (rather than wild nights out!) with the help of some stringent budgeting your finances can be on the road to recovery in no time. With debt consolidation mortgages, they can act as a catalyst to make a lasting change. A key step is to write down what you are spending money on, no exceptions, everything should go on the list. This will help you prioritise your debts.
If you are still unsure with all of these questions then give us a call and talk your situation through with one of our friendly and understanding advisers who can assess your situation and help you agree the next steps.
Alternatives To Debt Consolidation Mortgages
If for some reason or other you are not in a position to take out a debt consolidation mortgage, maybe because you are in a fixed rate period on your existing mortgage and it would cost you to leave the rate, then there are alternatives that may be more suitable for your circumstances. We can look to provide you with a debt consolidation loan. A loan will act in the same way in that it may reduce your outgoings and lower your monthly payments but it will sit alongside your current mortgage rather than replacing it. To look at debt consolidation loans more closely head read our debt consolidation page or have a go on our debt consolidation calculator. Otherwise just contact us on the above numbers or fill in our online enquiry form and we can review your situation and provide you with a quote for both options.
Debt Management/ IVAs/ Bankruptcy
Debt management, IVAs and Bankruptcy are all none lending options to try and resolve debt issues. These options currently hold a strong presence in the media as great methods to get you `Debt free`. However whilst they can help people in certain specific circumstances, it may not be the best route for many consumers. With debt management and IVA`s in particular you are required to make significant monthly repayments for many years after you start the plan and each of your lenders will record that you have not met your initial credit agreements commitment with them on your credit file. You must understand that these are very serious financial commitments and can drastically affect your credit rating and prevent you from being able to raise finance for a very long time thereafter. These schemes can work in some cases if you keep up with the payments but it wise to explore other scenarios first. For the sake of a short period of time looking at your options and weighing each one up you can then make an informed decision with the right knowledge. If you are in a position to refinance, debt consolidation mortgages or debt consolidation loans can get you back on track and may even repair your credit file.
THINK CAREFULLY BEFORE SECURING OTHER DEBTS AGAINST YOUR HOME.
YOUR HOME MAY BE REPOSSESSED IF YOU DO NOT KEEP UP REPAYMENTS ON YOUR MORTGAGE.
Security is required on immovable property.
Established In 1988. Company Registration Number 2316399. Authorised & Regulated By The Financial Conduct Authority (FCA). Firm Reference Number 302981. Mortgages & Homeowner Secured Loans Are Secured On Your Home. We Advice Upon & Arrange Mortgages & Loans. We Are Not A Lender.

First Choice Finance is a trading style of First Choice Funding Limited of The Old Courtyard, 103 Buxton Road, High Lane, Stockport, Cheshire. SK6 8DX. Copyright protected.