Highest Loan To Value Purchase Mortgages And Remortgages - Low Rate Loans From £5,000 To £150,000 - Release Your Equity With An Equity Release Plan
There are countless reasons why a business or person may seek out commercial mortgages. From buying offices as a base to run your business from, to wanting to refinance an existing property with a commercial remortgage to inject capital into the business, the reasons can be numerous and varied but all are valid. The day to day task of running a business can be all consuming, but if the chance arises to gain an item you really need, you shouldn`t miss out simply because you didn`t have the time to arrange a commercial mortgage.
As a business that has been working in the finance industry for 25 years we understand the complex task of running a successful business and can empathise with your situation. We could help you find a commercial mortgage broker to arrange the commercial mortgage for you so you can concentrate on what you do best.Commercial Mortgages are not usually regulated by the FCA but can be. If you are looking into the possibility of taking out a commercial mortgage then give us a call on
0800 298 3000
(landline) or
0333 003 1505
(mobile friendly) and let us help your business thrive. No time to call? That`s fine, fill in our short online application form and we can get started for you and will get back to you at a more convenient time.
Commercial Mortgages Explained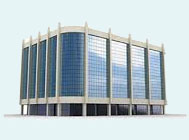 Commercial mortgages are effectively business mortgages. A commercial mortgage is a loan from a bank or specialist mortgage lender for entrepreneurs or business owner looking to purchase some form of commercial property. Whether you are a seasoned investor, a first time buyer, or just looking to expand the assets (like equipment or machinery) in your company through a commercial remortgage, we can look at arranging commercial mortgages that can be tailored to your individual needs. If the property is used for residential dwelling and is more realistically as much a home as a business then you are probably going to need to investigate traditional
repayment mortgages
, which we also can help you get sorted.
Examples Of Properties That Would Require A Commercial Mortgage
As we have explained earlier, commercial mortgages have significant differences from a regular purchase mortgage or remortgage, namely that the properties that you can secure a commercial mortgage on are different to a residential property. Here are a few examples of the types of properties that would require a commercial mortgage if you wanted to raise finance against them:
Commercial Eg. Factories, warehouses, industrial units.
Rural businesses Eg. Land, Farms.
Hospitality Eg. Guest Houses, Hotels, Camp sites, B&Bs.
Retail Eg. Convenience stores, restaurants, retail units, shops.
Investment properties Eg. Buy to lets, flats under one freehold title, houses with multiple occupancy (HMO).
Healthcare Eg. Nursing homes, care homes.
If you are interested in taking out a mortgage on one or more of the above property types, contact the office on
0800 298 3000
(landline) or
0333 003 1505
(mobile) and one of our astute commercial mortgage team will support you throughout the mortgage process.
Why Take Out A Commercial Mortgage?
If done prudently and at the right time, taking out a commercial mortgage can prove hugely beneficial to a company. Whether you are a start up, small company or large business, commercial mortgages can be the final piece of the puzzle in purchasing or refinancing commercial premises. Many of the benefits include giving your business a large asset which is likely to increase in value and building your earning power by extending or updating your workspace. You may even be able to secure a mortgage where the repayments involved could be of a similar level to your current rental costs so you don`t need to waste time re-budgeting.
If you are looking for a flexible or tailored way to structure your commercial mortgages to ensure that you maximise all benefits involved, then contact us on the above number and we can find a plan to suit your businesses needs.
Commercial Mortgage Rates
Generally, commercial mortgage rates are calculated slightly differently than for a regular mortgage. The general consensus for commercial mortgage lenders is to quote rates as a base rate plus a certain percentage. What this means is that the interest rate will always remain as a variable rate and can change as and when the base rate does. As the rates can be so varied and largely depend on your particular circumstances we highly suggest calling the office so that one of our expert
mortgage advisers
can establish the details of your application and give you an idea of the competitive rates available from there. Fill in our on line form at the top right of the page or call on
0800 298 3000
if it is from a landline or if you are out and about, on
0333 003 1505
our mobile friendly number.
Commercial remortgage
Video transcript
If you`re not happy with the terms of your current mortgage for your business or buy to let property, you should look into a commercial remortgage in order to save yourself some money.

When you remortgage, your new lender will effectively pay off the rest of your current mortgage and any associated fees, which you`ll then pay back over a different period and at a different rate, with the objective of paying back less on your new deal than you are currently.

There are other benefits as well, like if you opt for a fixed rate mortgage, it`ll stay at the same level even if rates increase, which won`t only potentially save you money, but also allow you to plan your outgoings with certainty.

A commercial remortgage can also give you a cash boost, as rather than using the money to pay off your existing loan, you can utilise it in other ways, like using it for debt consolidation or investing back into the property in order to increase its value or make it work better for your needs.

When you`re looking for any kind of remortgage with First Choice Finance, our advisers won`t dazzle you with jargon instead, they`ll just give you straightforward help in plain English. Don`t worry if you have been declined elsewhere, you can speak to us confidentially regardless of whether you`ve got an impaired credit rating or not.

Get some help and take the pressure out of taking out a commercial remortgage. Find out how to get the best commercial remortgage on your property by completing our short on line form at firstchoicefinance.co.uk or by calling 0333 003 1505 from a mobile or 0800 298 3000 from a landline.


Mortgages & Remortgages
4.5% APRC
Representative Example: Borrow £80,000 over 25 years At 4.6% Variable, £461.95 for 300 months.
Total Payable £138,585. Total Cost Of Credit £58,585 (incl £1360 fee)
THINK CAREFULLY BEFORE SECURING OTHER DEBTS AGAINST YOUR HOME.
YOUR HOME MAY BE REPOSSESSED IF YOU DO NOT KEEP UP REPAYMENTS ON YOUR MORTGAGE.
Security is required on immovable property.
Established In 1988. Company Registration Number 2316399. Authorised & Regulated By The Financial Conduct Authority (FCA). Firm Reference Number 302981. Mortgages & Homeowner Secured Loans Are Secured On Your Home. We Advice Upon & Arrange Mortgages & Loans. We Are Not A Lender.

First Choice Finance is a trading style of First Choice Funding Limited of The Old Courtyard, 103 Buxton Road, High Lane, Stockport, Cheshire. SK6 8DX. Copyright protected.