get the loan you would like, when you want it with payments you can afford
. Homeowner or mortgage payer CCJ loan plans can start at £1,000 and go up to £150,000, for virtually any purpose over a term to suit your budget, between 36 and 240 months. We could also help if you are a tenant - with competitive adverse credit loans from just £500 to £15,000.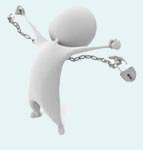 Please give our UK based loan team a call for a short confidential discussion about your loan requirements on freephone
0800 298 3000
or
0333 003 1505
(mobile friendly), alternatively enquire on line via our
short on line enquiry form
, any quotes are provided for free and you are under no obligation to proceed. Don`t worry, we do not carry out a credit search from our online form. The funds will usually be paid to you - but you may wish to use some of the loan to clear the County Court Judgement as this can help repair your credit file for the future. This way you could get
access to more loan and finance providers at even better rates
a little down the road.
If you have one or more CCJ`s within the last few years then some loan lenders may have refused you - however even if you have been declined in the past because of a CCJ or have other negative marks on your credit profile, First Choice Finance could still help. Our clients have
successfully getting loans for over 25 years with county court judgments and / or defaults
. Our UK loan team are very knowledgeable about the loan criteria for people with county court judgements - we have many different loan plans that you could be accepted on from our lenders. We will always try to make obtaining your CCJ loan as simple as possible.
How Do You Obtain A CCJ / County Court Judgement?
A CCJ is something that many personal loan and secured homeowner loan providers use when determining the interest rate of a loan, the amount you are able to borrow or even approval or rejection of the loan application.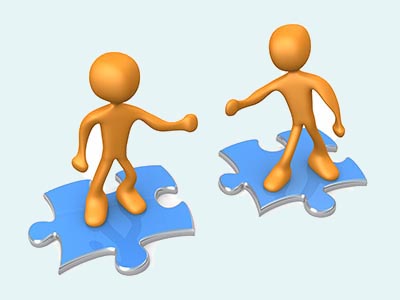 You can receive a CCJ when a creditor takes you to court to retrieve their money from a loan, finance, mortgage, higher purchase or even gas or electricity supplier. So, if you have outstanding loans, phone bills, council tax, utility rates or owe money for almost other reason if you do meet the terms of your agreement with them they can take you to court. Not all CCJ`s are the same and lenders consider a number of factors for example who the CCJ is from, the amount, how many CCJ`s you have got, how long ago you received it and finally has it been satisfied, this means have you paid the outstanding debt after you received the county court judgement.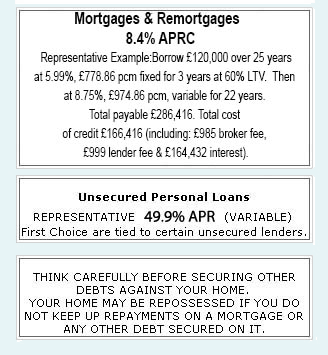 If you have satisfied your CCJ it is important this is carried over to your credit profile as lenders can see the status of any county court judgement through the credit reference agencies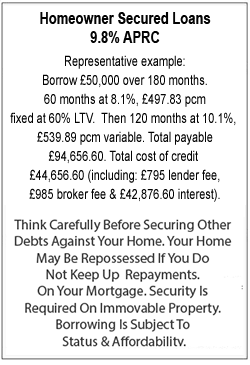 As well as CCJ`s there are other factors that will affect your credit profile, which will also affect loan availability and cost (the rate you are offered). Other matters lenders consider are employment status, existing debt, missed payments, LTV (for secured loans and mortgages only) and time at your current address. By the way, wherever you live, even if you move quite often this may not be too bad provided you have stayed on the voters roll, so always keep registered with the local authority to avoid a common reason for loan declines. The First Choice Finance loan team have detailed knowledge of the criteria of some loans from different lenders and will try to match one to you or help you in any way they can. CCJ loans are available in the market currently for tenants and homeowners, these can be unsecured personal loans or even guarantor loans where a second person agrees to support your loan application.
CCJ And Mortgage
The larger and newer the judgement the more impact it will have on you, but that being said some lenders will still lend you the funds you require despite the ccj if you are prepared to offer security for the loan and can demonstrate affordability. The security is normally a charge on your property and can take the form of a secured homeowner loan, a second mortgage, a further advance or a first charge mortgage. Secured loan advances start at around £3,000 and can go up to around the £150,000 mark. First charge mortgages for people who are looking to buy a home, move house or perhaps have a property they own outright, begin at around £10,000 and can go up to millions of pounds. All loans are of course subject to meeting criteria and affordability.
Are All County Court Judgements Bad & How Long Do They Last?
C.C.J.`s can be awarded against you for many different reasons and through the action of a multitude of companies. Some lenders effectively score certain court judgements as less serious than others. For example smaller judgements of less than £250 may be less important. This is especially if they are from a mail order company / catalogue or even a communication provider (such as a mobile phone contract provider).
Any ccj will fair better from a financial services perspetive if you manage to `satisfy` it. That is the judgement has gone against you and the court will state a value to you that needs to be paid to settle the courts judgement. By paying the agreed amount the judgement will show as `satisfied` on your credit report. This is a big step and demonstrates to finance companies and lenders that you have gone a long way to making reparations with regards to your CCJ and therefore they may deem you to be less of a risk to lend to than somebody who has unsatisfied CCJ`s.
When it comes to age, a county court judgement is public data and can be seen by anyone for at least 4 years from the date it is put against your name. You may be able to avoid it showing if you settle the advised judgement amount within a short time of receiving it, check with the individual court or citizens advice to verify the exact time frame in your case. Once it is in situ the key is to make it less severe by satisfying it, using your ccj loan to pay off the judgment may be a good idea provided that you can afford it.
Loans For People With CCJs And Defaults
First Choice Finance have a long history of helping people find a loan who may have had difficulty in the past, with a wide panel of lenders offering both homeowner loans for larger loans as well as unsecured personal loans up to £15,000. For more information please contact us on free phone 0800 2983000 or complete our no obligation online enquiry form.
Which Loan Lenders Accept CCJ`s?
What Is A County Court judgement?
Can I Get A CCJ Removed?
How Long Do CCJ`s Last On Your Credit Profile?
What Is A Satisfied CCJ?
Which Loan Lenders Accept CCJ`s?
Secured loan lenders have multiple plans that accept County Court Judgements. You will need to meet other criteria and be a homeowner to access these loan options. There are unsecured personal loan providers that accept CCJ`s depending on how many you have, how large they are and when you incurred the CCJ. These are available to homeowners and tenants. Some lenders in this market may ask for a guarantor to back your loan agreement.
What Is A County Court judgement?
County Court Judgements are placed against an individual or a business following a ruling by a County Court. It is often from creditors who take you to court for not paying back a debt to the original terms. It will show on your credit file for six years from being put on there.
Can I Get A CCJ Removed?
Yes you might be able to get a County Court Judgement removed but only in certain circumstances. Usually this would be via and appeal process or when it can be proven that the CCJ was awarded in error to you, when it was meant for somebody else or was not actually your wrong doing. You may also be able to get it removed if you settle it within a very short period of it being awarded.
How Long Do CCJ`s Last On Your Credit Profile?
A CJJ will remain on your credit profile for 6 years from being awarded. It will show the amount it was for and the date is was imposed. After 6 years the CCJ will drop off your profile. When it is on your profile it can be seen by any company that does a search against you. It may also be seen in the public domain as county court judgements are sometimes deemed to be public information.
What Is A Satisfied CCJ?
A CCJ is deemed to be satisfied when the outstanding balance that was still due to the company awarded the judgement is fully paid up by the person receiving the judgement. Unfortunately County Court Judgements will still show on the credit search / bureau for the full six years, however it is not all bad news. Once settled the CCJ will be updated on your file to state next to it that is has been `satisfied`. This is important because it enables potential lenders for loans, mortgages or other credit facilities to see that, although you got into difficulty in the past to get the CCJ, you have then gone on to repair that be paying back the money you owed.
THINK CAREFULLY BEFORE SECURING OTHER DEBTS AGAINST YOUR HOME.
YOUR HOME MAY BE REPOSSESSED IF YOU DO NOT KEEP UP REPAYMENTS ON YOUR MORTGAGE.
Security is required on immovable property.
Late repayment can cause you serious money problems. For help, go to
moneyhelper.org.uk
Established In 1988. Company Registration Number 2316399. Authorised & Regulated By The Financial Conduct Authority (FCA). Firm Reference Number 302981. Mortgages & Homeowner Secured Loans Are Secured On Your Home. We Advice Upon & Arrange Mortgages & Loans. We Are Not A Lender.

First Choice Finance is a trading style of First Choice Funding Limited of The Old Courtyard, 103 Buxton Road, High Lane, Stockport, Cheshire. SK6 8DX. Copyright protected.