Whether you are considering your first buy to let purchase or looking to acquire an additional property for your portfolio we have options to suit many scenarios. Perhaps you want to remortgage a current buy to let property to release some equity for refurbishment or to use as a deposit on an additional buy to let property, if so we could help.
First choice have been involved in the Buy To Let arena for over 25 years. If you have just entered the rental market or if you already have a range of buy to let investment properties, buy to let mortgages and remortgages can be a useful means for landlords to maximise the potential of their portfolio.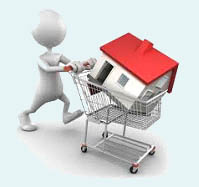 Size does not matter, whether you are looking to purchase a £40,000 first time buy to let or add a £750,000 property to your multi-million pound portfolio we will always search our plans for you without obligation and give you a quotation for free. Call free phone on
0800 298 3000
for a no obligation confidential discussion or complete our short
on line enquiry form
to get the ball rolling.
With Access to a large selection of buy to let mortgages and remortgages from a selection of both specialist lenders, as well as many of the major high street banks, we have helped numerous customers become landlords or extend their portfolio - contact us today and let`s help you find the buy to let mortgage to match your requirements.
What You Should Know About Buy To Let.
Income is usually taxable after allowances such as the cost of repairs and maintenance
The deposit needed for most buy to let mortgages is usually in the region of 15 - 25%
The maximum loan to value with the majority of lenders is usually between 75 - 85%
The mortgage term can be between 5 and 40 years based on your choice and affordability
Many of our providers will lend to applicants aged between 25 and 75 years of age
Read on for facts and information about the different types of buy to let mortgage and remortgage products you can obtain through First Choice
Buy To Let For First Time Buyers
If you are considering investing in property then becoming a landlord is one way of entering the property market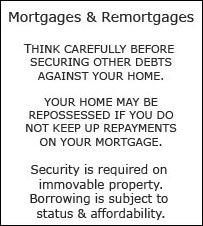 (although you should bear in mind that property values can go down as well as up).If you want to become a landlord the initial step is purchasing your first buy to let property, which can be done by arranging a buy to let purchase mortgage with the help of First Choice.
You may already be an established landlord and want to purchase an additional property in order to expand your portfolio. In this case you could take out a buy to let remortgage on one of your current properties or you could arrange a buy to let purchase mortgage to raise the money if you have a deposit.
If you are interested in purchasing a buy to let property here are some things you may want to consider:
Who you intend to rent the property out to
The area the property is located in and facilities nearby
The condition of the property and budget needed for renovation
The amount of rental income projected from the property
Buying a rental property is an important decision and if done correctly, is one which many landlords can make a positive return on in the long run. For advice on investment risks and returns you should speak to an independent financial adviser.
Buy To Let Remortgages For Landlords
There are a number of reasons why you may want to consider a remortgage . You may have come to the end of your current mortgage fixed or discounted interest rate deal, and rather than transferring to your lenders standard variable rate (which may increase your monthly repayments), you could arrange a new fixed or discounted rate product which could reduce your repayments or at least provide the stability of knowing they will not increase for a set period of time.
The second common route to remortgage your buy to let is to release capital through the equity within your property to spend on other things, so you could treat yourself to a family holiday, buy a new car, make home improvements or use the money to consolidate any other outstanding debts and ease your cash flow.
Both of these options are often available to you with
buy to let remortgages
, but you will be using the property you rent out as security, rather than the property you live in.
Some additional reasons to remortgage a buy to let property are as follows:
To get a lower rate and save money
To raise extra cash for renovations
Debt consolidation or refinancing of high rate credit
A one off purchase such as a holiday or new car
Rental income may be enough to cover the new monthly mortgage repayments and any excess could be used to improve your properties, possibly justifying an even higher level of rent, alternatively you can spend it on yourself! Of course there are lots of factors in the buy to let market that can impact on this area so we suggest you keep a close eye on trends and developments relating to buy to let in your chosen Town, City or Region.
Buy to Let Mortgage - how does it differ from a normal mortgage and why would you want one?
How Much Can I Borrow For A Buy To Let?
Can I buy more than one property?
Can I have more than one Buy to Let mortgage?
Can we get a Buy to Let mortgage in joint names ?
What is the level of interest charged on a Buy to Let Mortgage?
Can I get a Buy to Let loan for a student property, DSS tenants and/ or sharers?
Buy to Let Mortgage - how does it differ from a normal mortgage and why would you want one?
Buy to let mortgages have become synonomous with Buy to Let investors - ie people buying property - not to live in - but to let out.
They`ve also been called landlord mortgages - but, it`s not just landlords who arrange Buy to let mortgages.
Essentially, a Buy to Let mortgage is a specialist loan!
It`s like a home mortgage in that it is normally secured on a property. That means that before a bank will lend you money, they want a guarantee that if you stop paying the interest, then they have a right to claim your property in return.
In return for this property `security` - the lender will offer you a lower rate of interest compared to - say - a loan for a car or holiday!
However, typically a Buy to Let loan has a slightly higher rate of interst than home loan mortgage because it is perceived as carrying a slightly higher risk!
However, due to the popularity of Buy to Let loans, the market has become very competitive and this has brought down the average interest rate charges considerably.
A Buy to Let loan is appropriate if you intend to let the property for a number of years. However, they may also be appropriate to some landlords/ developers who wish to refurbish property and then either sell or let it out. The key is to ensure that the loan can be repaid without penalty if you change your mind and sell the property instead of letting it.
Typically, your rental income should cover the mortgage with some amount of profit.
Most lenders require this (or similar) as a condition of providing a mortgage.
The extra amount is to cover the inevitable void periods (when the property is unlet), service charges, commissions to the letting agent and repair/ maintenance costs.
Although it is possible, with some lenders, to take a higher mortgage, you are betting on a significant capital growth of the property before you make any money. Risky!
How Much Can I Borrow For A Buy To Let
Typically, a lender will allow you to borrow up to 95% of the value of the property. Often, to achieve better rates of interest the lender will forward as little as 70 or 75%.
Can I have more than one Buy to Let mortgage?
Yes - you can take out multiple mortgages with different lenders - but in most cases, it is only possible to have one loan per property. This is because the loan is secured on the title of the property - and each lender would want to have first claim - should any thing go wrong!
Can I buy more than one property?
Yes you can! In fact most lenders will allow you to buy up to 4 or 5 properties. This also means that they are willing to lend sums of the order of £500,000 or even £1m.
Can we get a Buy to Let mortgage in joint names ?
Yes - you can.
Who can set up a Buy to Let mortgage - individual or company?
Both!
Can I get a Buy to Let mortgage in a the name of a Limited Company ?
Yes - although, often lenders expect that the Limited Company is formed for the sole purpose of purchasing, owning and managing properties.
Can `non-residents` get Buy to Let mortgages ?
Yes - Non UK residents (eg. foreign investors or non UK nationals posted to the UK) can purchase property using the Buy to Let loan scheme
Can I get a Buy to Let loan for a student property, DSS tenants and/ or sharers?
Different lenders have different criteria, the majority will say no, but some will lend. Lenders are concerned that in a property of Multiple occupancy, the Landlord may have difficulty obtaining vacant possession - if it all went wrong.
What is the level of interest charged on a Buy to Let Mortgage?
Rate of interest tends to be up to 1% above the normal mortage rate - although competition is reducing this differential.
Interest only or Capital and Interest?
Typically a Buy to Let loan is taken out on an Interest only basis.
Does my personal status matter?
In theory a Buy to Let loan is `secured` on the income and capital value of the property. Therefore the income and credit status of the landlord is not relevant. In practice, these are important points.
Generally, any one can get a Buy to Let loan - but at a cost!
The higher the risk, the higher the interest rate.
In other words, to get the best possible finance, you should put forward the best possible case for the Lender.
What things should I look for in a good Buy to Let mortgage?
In addition to the headline interest rate look at the APR (this will include set up fees and costs)
Flexible payment options - can you pay off the loan early or can you stay in business if you experience a long void period?
Daily interest calculation - this can significantly reduce your borrowing costs.
Can you remortgage easily (you never know you might want to buy another property and use the existing loan structure or your current property to gear up your borrowing).
How many properties? Typically up to 4 or 5
What`s the difference between a Buy to Let and a Commercial Loan?
A commercial loan is normally only available to companies or businesses. The business would require a track record and the rates of interest are often above those of a Buy to Let mortgage.
How to get more information ...
Examples of Buy to Let Mortgages with conditions are remarkably difficult to provide - because everyone requires a slightly different solution. For instance
you may wish to let to students or sharers or
you may not be resident in the UK
you may have a very large or very small deposit
For more information please contact First Choice Finance for a no obligation free quote
THINK CAREFULLY BEFORE SECURING OTHER DEBTS AGAINST YOUR HOME.
YOUR HOME MAY BE REPOSSESSED IF YOU DO NOT KEEP UP REPAYMENTS ON YOUR MORTGAGE.
Security is required on immovable property.
Late repayment can cause you serious money problems. For help, go to
moneyhelper.org.uk
Established In 1988. Company Registration Number 2316399. Authorised & Regulated By The Financial Conduct Authority (FCA). Firm Reference Number 302981. Mortgages & Homeowner Secured Loans Are Secured On Your Home. We Advice Upon & Arrange Mortgages & Loans. We Are Not A Lender.

First Choice Finance is a trading style of First Choice Funding Limited of The Old Courtyard, 103 Buxton Road, High Lane, Stockport, Cheshire. SK6 8DX. Copyright protected.