Looking To Borrow £50,000 With A Secured Homeowner Loan? Get The Facts And Figures Via A Fast, Free, No Obligation Loan Quote - Use Our 30 Years Experience In Arranging Secured Loans, Mortgages and Remortgages For Most Credit Scores - Borrow £10,000 To £500,000 Spread Over 60 To 240 Months
Whatever you need to obtain £50,000 for, you can use our established competitive choice of the very latest low cost loan products to get your loan approved. Choose which of our lenders loan options is the most affordable and will work for you. Payments can be spread over a term to match your budget, starting at 5 years up to 25 years and better still
your money can be used for virtually any purpose
.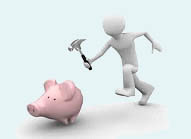 After listening to your specific needs and requirements our UK based loan team will create a free bespoke quote on a £50000 loan to get the money advanced smoothly and swiftly. First Choice has over 30 years experience in the loan industry, with secured loans ranging from £10,000 to £500,000 and mortgages from £15,000 to £1.5 million. We appreciate things do not always go smoothly so we have added
affordable loan solutions to help if you have bad credit or to assist those with a low credit score
. Our UK based clients have already loaned over £1 Billion - so why not join them?
Our free quotations are always completely without obligation & there are no application fees - plus the loan will not go ahead until you are happy with the facts and figures. Get your free personal illustration by speaking to our experienced and knowledgeable loan team
without obligation and in confidence on 0800 298 3000
(free phone) or mobile friendly
0333 003 1505
, alternatively fill in our 60 second
on line enquiry form
and we will get cracking on your loan options (please note there is no credit search from this form).
There are many lending plans available in the market that will advance fifty thousand pounds over payment terms of 5 to 25 years to enable you to match your budget. Bridging loans are also an option for £50000 if you are looking for a quick turnaround of the funds and want a short payback time, sometimes this can just be a few months. Due to our longevity First Choice has access to plenty of loan plans, even some of those not in the public domain and we know what it takes to successfully obtain your fifty thousand pounds. Enabling your additional capital requirement to be used as you wish, be it through a loan, finance solution, a remortgage or other route.
Even
if you have been declined elsewhere don`t give up
- as we could still help by using our experience and knowledge of the finance sector.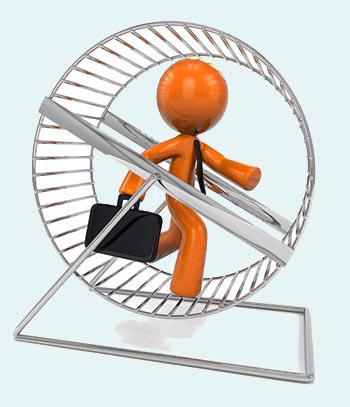 If you are looking to borrow £50,000 it is probably good to know you are dealing with a firm who has been around the block many times and has probably seen just about every scenario. For this amount of money you may want wish to consider a mortgage or a secured loan as well as commercial finance.
`Can I Borrow £50,000 With Bad Credit?`
,
`Can I Consolidate 50K Debts?`,
`What is The Maximum Size Of A Personal Loan?`
,
Can I Borrow £50,000 With Bad Credit?
If you need to borrow £50,000 with a bad credit rating First Choice Finance may be able to help, we have many lenders offering options for people with adverse credit rating, even if you have credit defaults, county court judgments or other negative marks on your credit rating. As well as offering 50K loan options as a mortgage broker we have other lending options enabling you to remortgage and restructure your borrowing, when you enquire to First Choice Finance one of our lending advisers will examine your application and offer best advice choosing a product best suited to your circumstances from our panel of lenders.
50K Debt Consolidation Loan
Many of us have been caught in the debt trap of payday loans, credit cards and large overdrafts, these forms of short term finance can be difficult to manage if you are unable to repay them in a timely manor, resulting in large monthly repayments. First Choice Finance can help you restructure your debts, either with a 50k homeowner loan or remortgage. Consolidating your debts can help simplify your outgoings and reduce your monthly debt payments, although extending the term of your debts may result in you repaying more over the period of the loan. For more information enquire online we will be happy to discuss the many different options we have available for you.
Are There £50,000 Personal Loan Options?
Most personal loans offer a maximum borrowing amount of £25,000 and this is usually reserved for people with a an excellent credit profile, for larger 50000 loans in most circumstances the only option will be a secured loan or a remortgage.
50000 Loans Online
Sometimes an unforeseen financial emergency or a change in priorities in your home life or business means that you need to raise some much needed finance as soon as possible, on other occasions large loans are needed for a combination of purposes such as consolidating down some debts which are putting pressure on your cash flow whilst also updating your car and carrying out some overdue home improvements. It seems all too often all manner of costs are incurred over a short period of time. Perhaps you want to enter the buy to let market, help your family get on the housing ladder or buy a holiday home, all of these and more are potential reasons to utilise your money. Whether you need a £50,000 loan now or a few months down the line, when it is time you want the application process to be as streamlined and efficient as possible, coming to an experienced company should only help. We understand the importance of time frames, so please be aware that larger loans can take from 4 to 8 weeks to go through depending on the precise details, so you take one minute to fill in our form and we will begin working on your case straight away and spend our time working on getting your money raised swiftly.
Unfortunately many people do not realise that applying for multiple loans at a time; especially ones that you are unlikely to get approval for, can actually damage your credit score. Also many thousands of consumers have been unlucky enough to have incurred bad credit over the last few years in the wake of the financial traumas across the world. If you already have existing adverse credit on your file or have applied elsewhere and been let down we have come across this before and whilst we cannot make any promises in terms of getting you the funds we can promise you an open and frank discussion of what we can do for you. If we are still unable to help you and a smaller sum may be of use then looking into a
guarantor loan
may be a viable alternative. Click on the link to see how we can help you out that way, you may be surprised at who might be prepared to back you up as a good credit risk for a loan .
If you are reading this page now then you are doing the right thing. Researching companies and the best £50,000 loans available will increase your chance of success. Here at First Choice, together with our specialised systems and adept finance advisers we can find you a large secured loan or a remortgage to suit you. This can prevent any continual disappointment, save you indispensable time and most importantly safeguard your credit rating. For more information on the extensive options we have for the £50,000 loans available for those with excellent, fair or even bad / challenged credit, please call us on
0800 298 3000
(landline)
0333 003 1505
(mobile) or fill in or short form and we will call you.
Loan Calculator For A 50000 Loan
We have developed a number of loan and mortgage calculators to help you understand the cost and repayments involved with a £50,000 loan. At this level a 50000 loan is realistically going to require some level of security for the loan to be agreed, this can be your own home or a buy to let property you own but rent out. Whilst the options are limited you still have the freedom to compare a mortgage, remortgage or second mortgage (second charge loan). Our loan and remortgage calculators can give you an idea on the costs involved with your different options. If it is debt consolidation you are after we even have specialised debt consolidation loan calculators to help. Visit our
loan & mortgage calculator tools
and put to the test our calculators for a £50,000 loan, it may well surprise you how reasonable some of the payments can be. Please bear in mind calculators are for rough figures only, they do not take into account your personal credit position, so you will need to consult with one of our finance advisers to get exact figures for your particular circumstances.
How Much Can You Borrow On An Unsecured Personal Loan?
What Would Be The Monthly Payments On A 50k Loan?
Can I Borrow £50,000 If I Have A CCJ?
Should I Consider Remortgaging If I Need To Borrow £50,000?
What Would The Interest Rate Be On A £50,000 Secured Loan?
How Much Can You Borrow On An Unsecured Personal Loan?
In most instances you will not be able to borrow more than £25,000 with a personal loan, so if you are looking to borrower a larger amount such as £50,000 then other finance options may have to be explored. Secured loans can be used for much larger loan amounts allowing you to borrow up to £100,000.
What Would Be The Monthly Payments On A 50k Loan?
Your loan repayments on a £50,000 loan may vary greatly depending on a number of factors, the first will be dependent on the rate, if you have a good credit profile then you will most likely receive a lower rate of interest than if you have a poor credit history, missed payments, ccj`s or defaults may cause an increase in cost for future loans or other finance options. Another factor for calculating your loan repayments is the length of time you will take to repay the loan (the loan term), the longer you take to repay the debt the lower the monthly payments will be, but this will often result in paying back more interest over the term of the loan. When you enquire to First Choice Finance we will offer you an affordable loan rate from the best suited loan plans from our panel of lenders, all quotes are free and will detail your monthly repayments and the total amount repayable.
Can I Borrow £50,000 If I Have A CCJ?
Yes, loan options may still be on offer if you have a CCJ, we have access to numerous loan plans from lenders offering specialist deals for people who may have an adverse credit rating such as county court judgments as well as other credit rating problems such as defaults or missed debt payments.
Should I Consider Remortgaging If I Need To Borrow £50,000?
Remortgaging can be used to release equity from your property allowing you to borrow £50,000, but in some instances you may have early repayment charges that could be off putting, here at First Choice Finance we can help you consider the remortgage options as well as able to offer a second mortgage (homeowner loan) which could be an alternative option if you do have charges on your current mortgage. Get in touch with one of our mortgage advisers and they will be able to look at the different finance options for borrowing £50,000.
What Would The Interest Rate Be On A £50,000 Secured Loan?
The interest rate will vary depending on your individual circumstances, when you enquire to First Choice Finance we will create a tailored loan quote offering the best rate available for you from our panel of many lenders.
THINK CAREFULLY BEFORE SECURING OTHER DEBTS AGAINST YOUR HOME.
YOUR HOME MAY BE REPOSSESSED IF YOU DO NOT KEEP UP REPAYMENTS ON YOUR MORTGAGE.
Security is required on immovable property.
Late repayment can cause you serious money problems. For help, go to
moneyhelper.org.uk
Established In 1988. Company Registration Number 2316399. Authorised & Regulated By The Financial Conduct Authority (FCA). Firm Reference Number 302981. Mortgages & Homeowner Secured Loans Are Secured On Your Home. We Advice Upon & Arrange Mortgages & Loans. We Are Not A Lender.

First Choice Finance is a trading style of First Choice Funding Limited of The Old Courtyard, 103 Buxton Road, High Lane, Stockport, Cheshire. SK6 8DX. Copyright protected.