Low Cost Competitive £25,000 Loans For Any Purpose - Spread Repayments To Match Your Budget & No Application Fees - Receive A Free Quote With All The Facts & Figures Before You Decide - Conservatory, Kitchen, Bathroom, Extension, Debt Consolidation, Wedding & Honeymoon, New Vehicle, Caravan And More....
Here at First Choice Finance after over 25 years in the loan sector, we understand that £25,000 can be a life changing amount of money. £25,000 could buy a major quality new car, provide you with the means to extend your house or perform some much needed home improvements, it could even facilitate your dream wedding or taking a world cruise. Many people also
use the £25,000 to carry out some debt consolidation and get back in control of their finances
- perhaps after finding it difficult to keep up repayments on credit / store cards or other loans.
If you are not in the lucky few who have that kind of disposable money instantly available, then you may need to find a loan product to borrow twenty five thousand pounds. Fortunately our lenders plans allow the money to be used for virtually any purpose and are available for people with all sorts of backgrounds.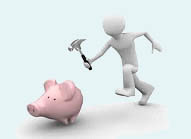 If you would like to find out what the figures would be for your scenario give our UK based loan team a call confidentially on our mobile friendly number
0333 003 1505
, or
0800 298 3000
(free phone), alternatively fill in our
2 minute on line enquiry form
and we will discuss your options and provide you with a free no obligation quote.
If you end up wanting a different amount other than £25,000 then that is fine, we can arrange any purpose £3,000 to £150,000 loans that could enable you to
spend the money where you see fit and spread the payments over 3 to 35 years to suit your budget.
You can also pay the loan of early at any time on some plans and will only have to pay the capital back that is outstanding at the time along with just two months interest.
25000 Loan With Bad Credit
Many people`s first port of call for a £25,000 loan or second mortgage might be to head for a high street bank and although they will be able to help some people, it isn`t always your only option. Unfortunately not all of us have a pristine credit record, life is not always straight forward and sometimes the inevitable trials and tribulations result in us damaging our credit record through missing certain payment deadlines. However all may not be lost, if you have
been turned down for a loan from the bank whether it was for £7,500 or £25,000 we may still be able help.
For these large loans many providers offer secured loans. These can be very flexible in terms of your credit history but are for homeowners or mortgage payers only and you will need some equity in your home to give the lender security. We deal with many specialist lenders that are not available on the high street that have a great choice of loan plans for people with good, fair or even bad credit.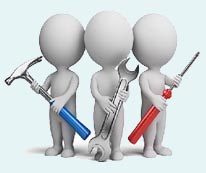 You could have bad credit for a number of reasons: Missed payments, defaults, CCJs, IVA, bankruptcy or even you could get declined for a loan for something as small as not being registered on the voters roll at your residential address.
A 25000 loan can also be classed as a large personal loan. A personal loan is suitable for larger, one-off purchases or large unexpected expenses that you need to raise money for, but do not want to raise the money against your property as you would with a secured loan. They are also often referred to as unsecured loans. As you do not need to secure your loan against a property large personal loans can be ideal for tenants. For more information on our tenant and homeowner unsecured loans please head over to our page on tenant loans or give us a call. We do have access to tenant loans both with and without a guarantor, the maximum advance tends to be up to £15,000 over a period of up to 5 years
Alternatively a personal secured loan of £25,000 would normally be paid off via fixed monthly payments over a set period, often up to a twenty five year term. Please bear in mind if you opt for a secured loan these are secured on your property and carry the same risks as a mortgage. If you are ready to discover more, start the ball rolling by filling in our online application form at the top right of the page to receive a free quote with no obligation to proceed.
Loan Payments On £25000
It is always important to know what your loan payments are going to be for any loan you take out especially if you are securing a £25000 loan on your property effectively as a second mortgage. Budgeting is key for your financial health. First Choice Finance has a range of calculators available for you to determine your term and your monthly repayments and our loan team will help to make sure your loan is in line with your expectations. You can even use our remortgage calculator to compare the cost of a secured loan to a remortgage and see which might be more suited to your individual circumstance. To test out some different loan plans with alternative terms and interest rates to see what the loan payments for a £25,000 loan would be head over to our
loan calculators page
.
Good Credit Check Not Essential Loans
If you are looking for a loan and fear that your credit score may be too low for even some bad credit loans there are other ways of raising some money that do not require you to have a good credit history. These loans are referred to as guarantor loans and First Choice can provide you with access guarantor loan lending plans in the market who can talk you through how this type of loan could work for you. To give you an idea of this type of loan, rather than relying on your credit history to ensure you meet the repayments of your loan, a guarantor, often a family member or friend signs a contract with the lender stating that in the event that you cannot make a payment, they will continue to make the repayments until the loan is paid off or you resume payments. The guarantors credit history is the one more influential on the lending decision. Although you will not be able to borrow a £25000 unsecured loan via a guarantor you can borrow a substantial amount of money, sometimes up to £10,000. If you want to talk this through with one of our loan specialists directly call on
0800 298 3000
and let a person, not just a computer help decide if it is the right loan for you.
Can I Borrow £25,000 If I Have CCJ, Defaults or Missed Debt Payments?
What Would Be My Monthly Payments If I Borrowed £25,000?
What Type Of Loan Do I Need To Apply For If I Need £25,000?
Can I Use A Guarantor Loan To Borrow £25,000?
How Does My Credit Rating Affect My Loan Options?
Can I Borrow £25,000 If I Have CCJ, Defaults or Missed Debt Payments?
Yes - but subject to meeting the relevant criteria. Our loan providers plans do not solely rely on your credit status to approve a loan of up to £25,000. Factors that can help when you have incurred bad credit are; how long have you been on the voters roll?, how much disposable income do you have each month, are you a tenant or a homeowner?, do you have security to offer the lender? and are you able to make a joint loan application or provide a guarantor to strengthen your case?
What Would Be My Monthly Payments If I Borrowed £25,000?
Your repayments will be a function of the interest rate you are eligible for and the amount of months you borrow to money over. So the lower the rate and longer the term the less you will pay each month. However longer terms mean more interest will paid back overall, so it is a balance of making sure the payments are affordable and not taking too long to finish the loan term. The first step is to see which rate you qualify for, then work out the term that is the best match for your income.
What Type Of Loan Do I Need To Apply For If I Need £25,000?
There are three primary loan types whereby a consumer can borrow £25,000:
1. Personal Unsecured Loan - These are available from some of the high street banks / building societies, some supermarkets and some niche lenders. Terms are usually from 24 to 84 months and rates / acceptance are generally based on your credit profile and disposable income being good.
2. Secured Homeowner Loan - These are mainly available from secured loan providers (who usually get their clients through loan intermediaries & brokers), as well as some UK high street lenders. Terms here range more widely from 36 to 300 months and amounts range from £5,000 to £250,000. They can be more flexible in accepting those with bad credit or a low credit score and for those requiring a large loan. Acceptance is subject to the equity levels you have to offer as security and being able to meet affordability criteria. As these are in financial terms a `second mortgage` they are only available to homeowners, although the security property can be a buy to let property you own but do not live in.
3. Mortgage Or Lifetime Mortgage - These have been included as a `mortgage` is actually another type of loan. Again these are both reliant on the applicant being a homeowner of some description. Mortgages are available from numerous providers on and of the high street and many have carved out their own preferred type of client, so getting mortgage advice may be a good idea to navigate this financial maze. Terms range from 5 to 35 years and amounts often start at £25,000 going up to £millions. These are usually sold on a capital and interest payment basis much like examples 1 and 2. Lifetime mortgages are secured in the same way but are different in that you may not make any repayments during your lifetime. There is no set end date (this loan ends when you die or move into permanent care) and your credit profile or income is not really a factor. There are a couple of big caveats....you must live in the home you borrow against, no other mortgage can be left in place and you must be at least 55 years of age.
Can I Use A Guarantor Loan To Borrow £25,000?
Guarantor loans have grown in popularity in recent times. However the maximum amount usually offered by guarantor lenders is around £15,000. This is because the fact you need a guarantor indicates you are not likely to be to able qualify for a large loan. However some guarantor mortgages are available for £25000 and over - for example if you are looking to use the loan to buy a property and offer the property as security. Therefore it is actually a `mortgage`.
How Does My Credit Rating Affect My Loan Options?
Clearly your credit rating is important as lenders will use it to assess whether or not you are a good or bad risk as a borrower. It is important to note that all lenders have their own preferences in terms of credit profile (sometimes referred to as a score card) and so your generic `score` from a credit search provider may not mean anything to some lenders. However in general the better your credit profile (i.e. you have borrowed before and have current running credit without having missed or been late with any payments) then the more lenders you will have to choose from, as well as being able to access larger loans of £25,000 or more and qualify for the so called `headline` lowest rates. Working on the same theory if you have a very poor credit profile and have incurred multiple defaults and CCJ`s on loans and / or credit then your lender choice will be very limited, with higher rates and shorter loan terms available. Trying to repair some credit and bring your accounts up to date may be a good way to improve your borrowing options and chances of being accepted.
THINK CAREFULLY BEFORE SECURING OTHER DEBTS AGAINST YOUR HOME.
YOUR HOME MAY BE REPOSSESSED IF YOU DO NOT KEEP UP REPAYMENTS ON YOUR MORTGAGE.
Security is required on immovable property.
Established In 1988. Company Registration Number 2316399. Authorised & Regulated By The Financial Conduct Authority (FCA). Firm Reference Number 302981. Mortgages & Homeowner Secured Loans Are Secured On Your Home. We Advice Upon & Arrange Mortgages & Loans. We Are Not A Lender.

First Choice Finance is a trading style of First Choice Funding Limited of The Old Courtyard, 103 Buxton Road, High Lane, Stockport, Cheshire. SK6 8DX. Copyright protected.